The man died at the scene of the crash, although he was still alive when firefighters first arrived on the scene. Those firefighters worked to stabilize him in the road, waiting an agonizingly long time for an ambulance to transport him to the hospital.
"Without a doubt, if you have an ambulance on that call when the call comes in, you at least give that person the benefit of the doubt," said Isaac McLennan, president of the Portland Fire Fighters' Association. "You at least give that person the ability to have a chance to live."
The new information on the response times come from a Bureau of Emergency Communications 911 dispatch log, which KGW obtained as part of a public records request.
The dispatch log shows ambulance provider American Medical Response (AMR) was operating at "level zero" — a code that signifies there are no ambulances available to respond to an emergency 911 call.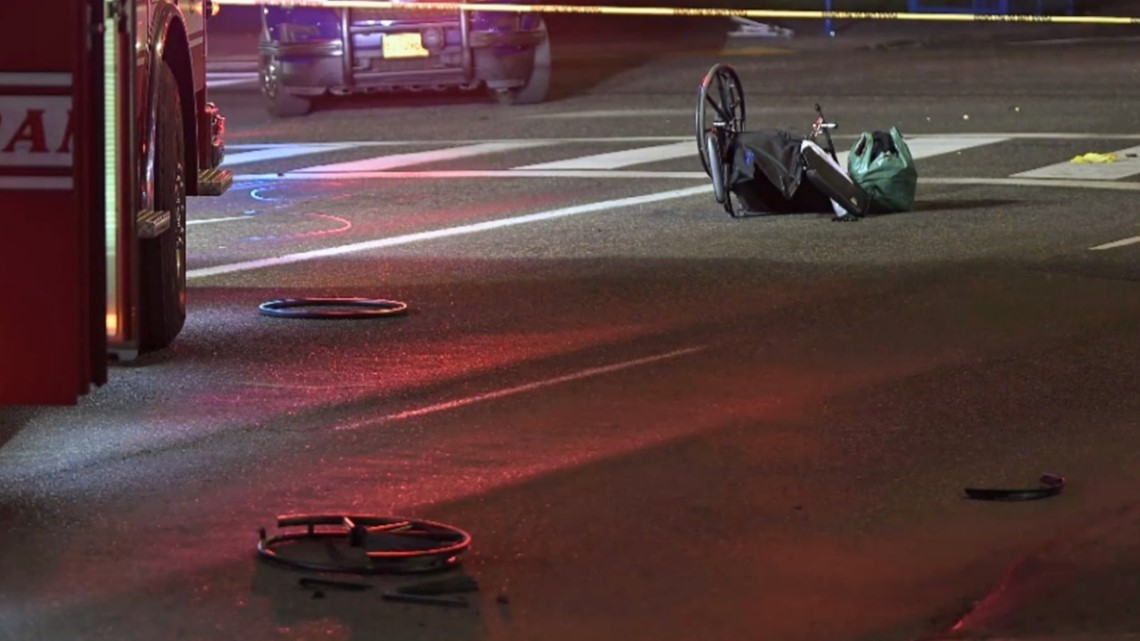 Around midnight on April 28, 911 dispatchers repeatedly told Portland Fire & Rescue (PF&R) crews that AMR was at level zero, according to dispatch logs.
Fire crews knew they were on their own to respond to emergency calls, stabilize the patient and wait.
That morning, both PF&R and AMR crews were dispatched to Northeast Glisan Street and 82nd Avenue, where the man had been hit and badly hurt.
The dispatch call was sent to both firefighters and paramedics at 12:10 a.m.
Firefighters arrived at 12:14 a.m.
AMR, at level zero, had no ambulance to send until 12:37 a.m.
An AMR ambulance arrived at 12:42 a.m., 28 minutes after firefighters got to the scene
The ambulance crew left within five minutes, at 12:47 a.m., as transport to the hospital was no longer viable
Multnomah County contracts with AMR for ambulance services. For the past year, AMR has failed to meet county standards for emergency response.
"The fire department is basically doing their job and stabilizing the patients before AMR gets there," Jui said at the time. "It's that first five to 10 minutes that really makes a difference in life-saving calls."
However, firefighters are also limited in the medical care they can provide.
Even though all of Portland Fire and Rescue's 700 sworn members are at least EMT-certified and 150 of those members are paramedic-certified, fire crews can't transport patients and don't have the same medical resources as ambulance crews.
In March, Jui said late-arriving ambulances had not affected medical outcomes for people in need of emergency care.
"We have not seen any significant clinical degradation," Jui said. "We've been — quote-unquote, knock on wood — lucky, and this is a situation we're trying to remedy right here as well."
This case seems to tell a different story.
"When the ambulance takes as long as this one did to get there, it's really terrible," McLennan said. "We can't just be OK with that. You know, as firefighters, we have to speak up when we see something that's wrong and this is wrong."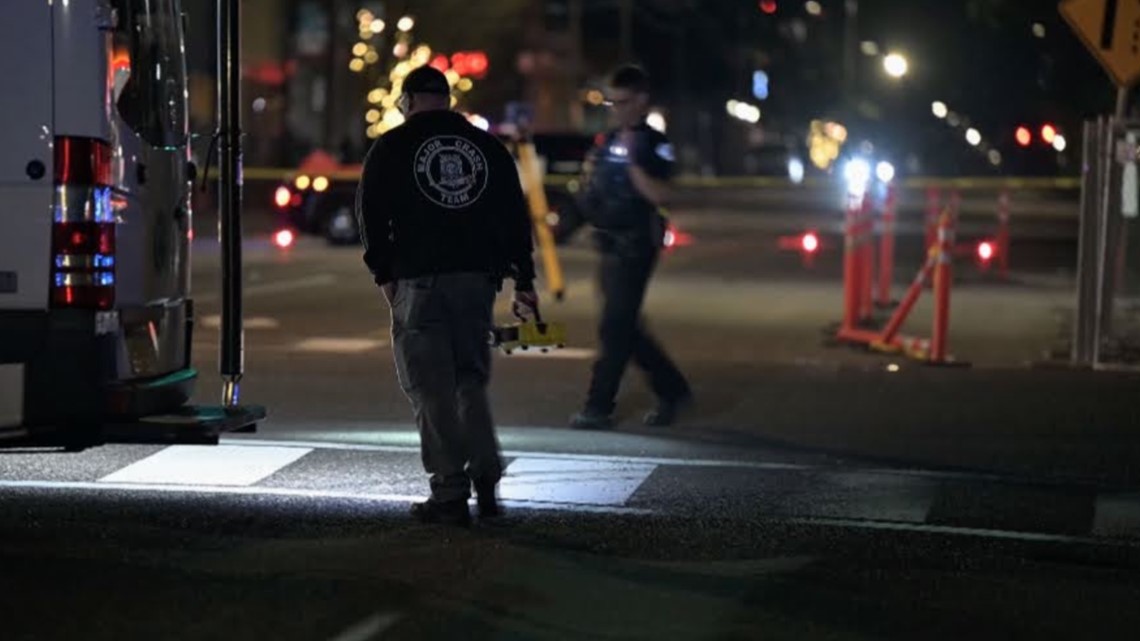 McLennan, a longtime firefighter who currently represents firefighters as the president of their union, said he talked to the firefighters who responded to the scene at Northeast Glisan Street and 82nd Avenue.
"The general impression of the crew when they saw this person was they were in dire need of immediate treatment," he said. "So much that, you know, they appear lifeless. But they weren't. They were alive. And that escalates us to the maximum level of our ability."
KGW has video of firefighters providing first aid to the man in the wheelchair, which we will not publish due to its gruesome nature.
However, the video shows the man moving his arm on his own power well after fire crews and police arrived.
McLennan said it's impossible to say whether the man would've survived if an ambulance crew had arrived earlier.
"Obviously, there's no way to know for sure, but our job is to give people a fighting chance," he said.
He said there was no practical way that firefighters could've transported the man to the hospital themselves, and it was clear that he needed an ambulance but that took too long.
"More and more, day after day, we're seeing this 'level zero' pop up, and as firefighters, we're getting frustrated," McLennan said. "This is a highly dangerous situation and it should be unacceptable not only just for firefighters, it should be unacceptable for everybody who lives in this community."
AMR, through parent company Global Medical Response, shared a statement in response to KGW's questions about the incident:
"We have received reports regarding the response time of one of our ambulances on April 28, 2023. At this time, this incident is still being reviewed by AMR, Multnomah County EMS and the Bureau of Emergency Communications so that we may better understand what occurred. The safety of our patients is always our top priority. American Medical Response is committed to responding to all calls in a timely manner."
In response to inquiries for prior reports, the organization has said staffing shortages and difficulties in hiring and retaining high-qualified paramedics has affected ambulance response times.
Multnomah County and AMR recently implemented an expanded "Basic Life Support" model, where crews of EMTs respond to low-priority 911 calls.
This is intended to free up "Advanced Life Support" paramedic teams and make them more available to emergency and trauma calls, but it's still in the early stages of development.
Lt. Laurent Picard, PF&R assistant public information officer, said he couldn't discuss whether the delayed ambulance might have impacted treatment due to patient confidentiality considerations.
"There are too many variables in a trauma incident for us to say whether an ambulance arriving on scene sooner would have made a difference in this case," Picard said.
However, Picard referenced Multnomah County's EMS protocols for trauma response.
"When a patient meets the criteria for entry into the Trauma System, the targeted standard of care is a scene time of 10 minutes or less," he said.
He also recognized an increase in 911 calls where AMR crews aren't immediately available.
"We are seeing a marked increase in 'level zero' ambulance levels than in years past," Picard said. "Regardless of ambulance response time issues, PF&R will continue to quickly and efficaciously respond to all emergency calls to which we are dispatched."