If it's not broke...don't fix it.
That's the motto a Plumas County grocery store has been following for more than a century.
Young's Market in Taylorsville is, debatably, home to the oldest working cash register in the nation. According to its manufacture date, the brass covered machine is 103 years old. Store owner Kelly Tan bought Young's Market just before the register's 100 birthday.
"After we bought the store, we didn't know much about the register other than it seemed to be the heart of the town," Tan said.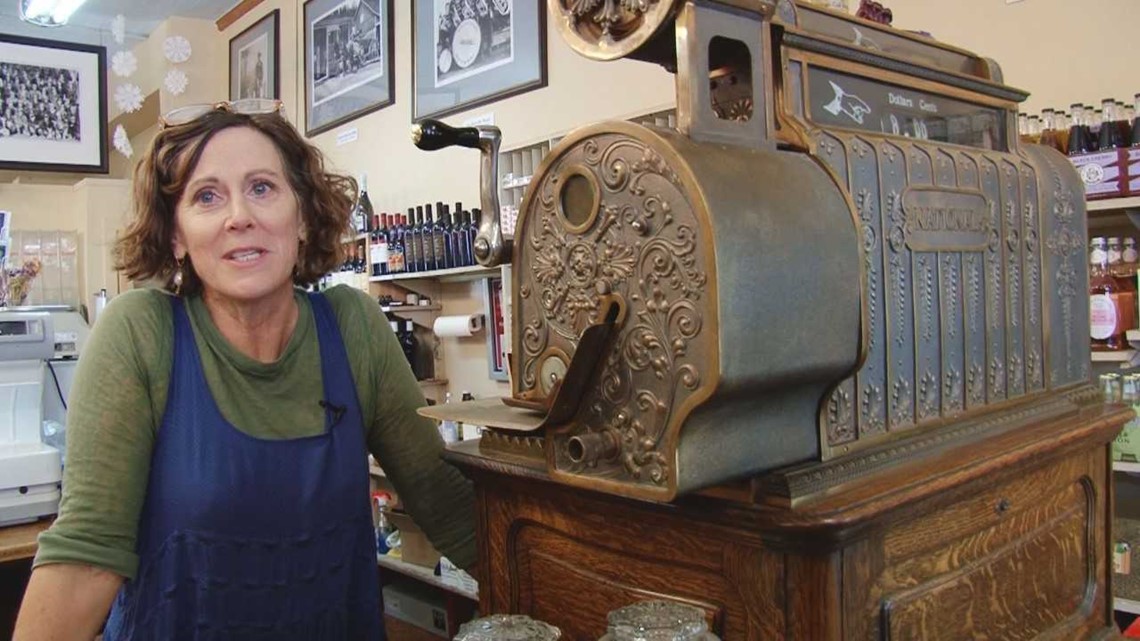 The register is about three feet tall, covered in decorative brass and is outfitted with two wooden cash drawers. Tan says other than the occasional sticky button, the register's mechanical bits are fully functional and used every day.
The register was manufactured by the National Register Company on Oct. 19, 1914. It was made specifically for Young's Market in Taylorsville. The store opened in 1862, but there is some debate on what happened to the original register.
"There is a rumor that the first register was stolen by thieves and blown up," Tan said.
There's not a whole lot of historical fact to back up the rumor, but it does make for a good story. Tan said she hasn't given the register a name, but she does believe the register is a female.
"Well, we believe it's a female because it's been here so long, it never complains, it works hard, it just keeps going and it looks fabulous," Tan said with a laugh.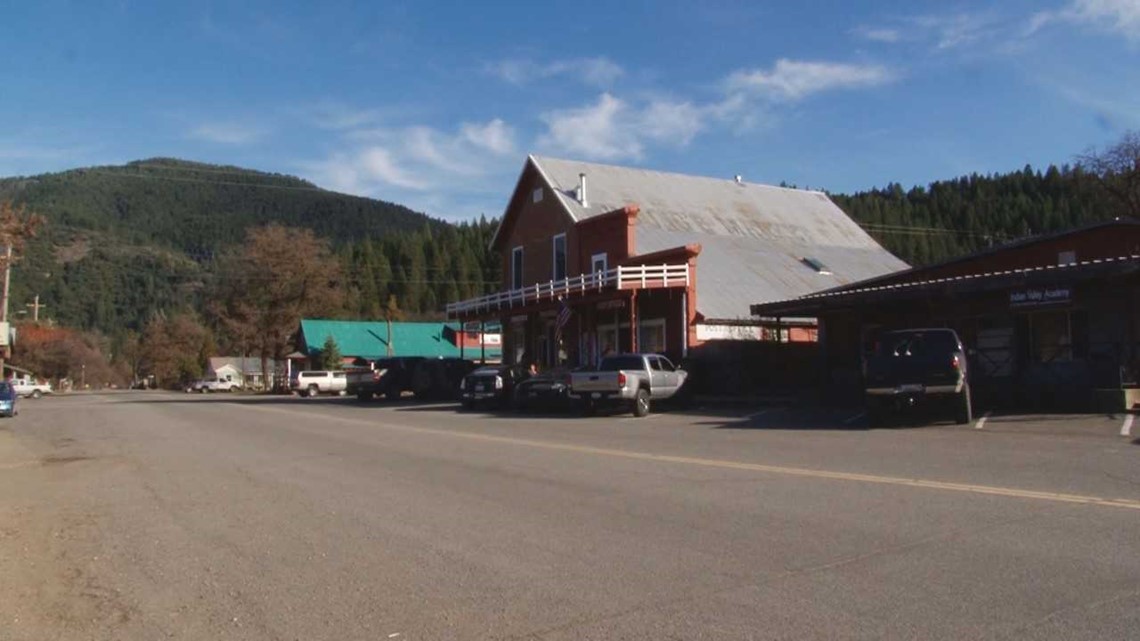 The sex of the register may be up for interpolation, but one thing is for sure, it has a lot of character.
The mechanical hand crank and the familiar bell reminds customers of simpler times. The town of Taylorsville was established in 1852 by Jobe and Edward Taylor. The gold rush helped build the town, but paychecks from loggers, copper miners and tourists supported many small businesses in Taylorsville. By 1882, Taylorsville was one of the most populated towns in Plumas County.
Today, there are more cows than people, but many relics of years past have been preserved.
Next to Young's Market is Taylorsville Hall. It has one of the last remaining spring-loaded dance floors. Across Main Street, visitors can get a sense of the town's fur trapping past. More than 250 animal traps are on display at neighbor's house. Down the street is the gem and mineral museum. There, you will find remnants of the Maidu Tribe, as well as early settlers. Overlooking Taylorsville is the historic cemetery where founder Jobe Taylor is buried.
Taylorsville is rich with history, but if you plan on visiting, make sure you bring cash because at the Young's Market, store credit is only for locals.