It's the last of its kind and it was almost lost. Knight Foundry built the machines that helped build California.
The water powered machine shop was turning to rust until a group of volunteers restored it.
"This is the last water powered machine shop in the united states," said Knight Foundry Volunteer Ron Edgar.
The foundry opened in 1873 in Sutter Creek.
Inventor and engineer Samuel Knight developed unique methods to cast complex metal parts for the mining industry. His greatest invention was the Knight Water Wheel. It was a single cast piece of round metal lined with a series of cups. High pressure water moved the efficiently and provided lots of power.
The Knight Water wheel helped power mining equipment, hydro-electric generators, sawmills and the Knight Foundry itself.
Workers at the foundry made all the parts from scratch. Under Knight's supervision the foundry developed key machining and casting techniques used today.
Knight died in 1913 but, the foundry stayed in business another 83 years.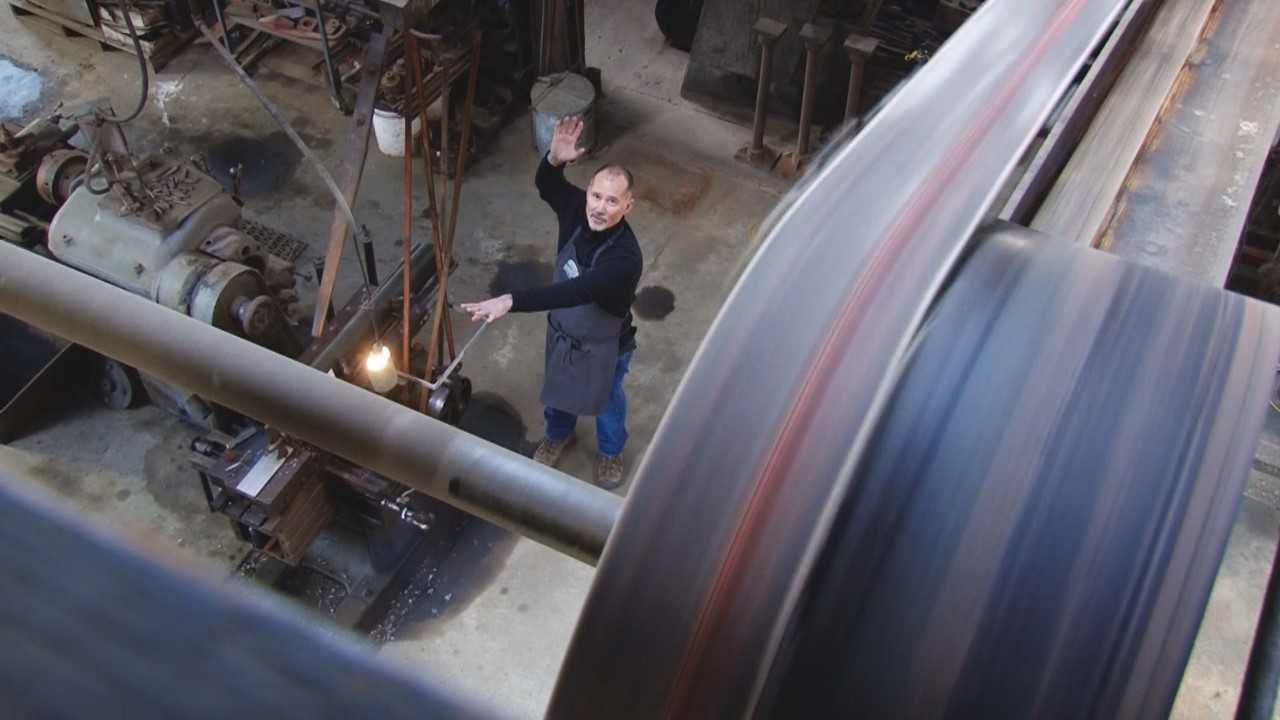 The foundry ran into hard times and closed in 1996. It collected dust for over a decade while volunteers struggled to turn it into a museum.
Then in 2017 the city of Sutter Creek gained ownership of the foundry and volunteers brought the foundry back to working condition.
"Working with your hands is a lost art and preserving those skills is our goal," said Volunteer Robin Peters. He played a crucial part in securing the foundry and starting the Knight Foundry Alliance.
The group plans to turn the foundry into a museum and school. Eventually classes will be offered to teach newer generations how to make parts the old fashion way.
The foundry has made very few updated since 1873. All the machines run off an overhead belt system.
The complex distribution of primitive power has a certain beauty. The machines move slowly so you can see how they work and what work was like in an early era.
"If this had been lost, not restored," explained Ron Edgar. "It would be a big loss not only to Sutter creek but California."