SACRAMENTO, Calif. — Accused Golden State Killer and East Area Rapist, Joseph DeAngelo, was in a Sacramento courtroom Thursday. He looked thin and frail and frequently appeared to be tuned out of the proceedings. The 74-year-old former police officer is suspected of at least 13 murders and more than 50 rapes in the 1970s and 1980s.
DeAngelo was in court to determine if he would be required to submit more DNA samples through buccal swabs. DeAngelo's defense team argued it was unreasonable and even unconstitutional to allow more collections of the swabs.
Still, Judge Steve White agreed to the prosecutors' request.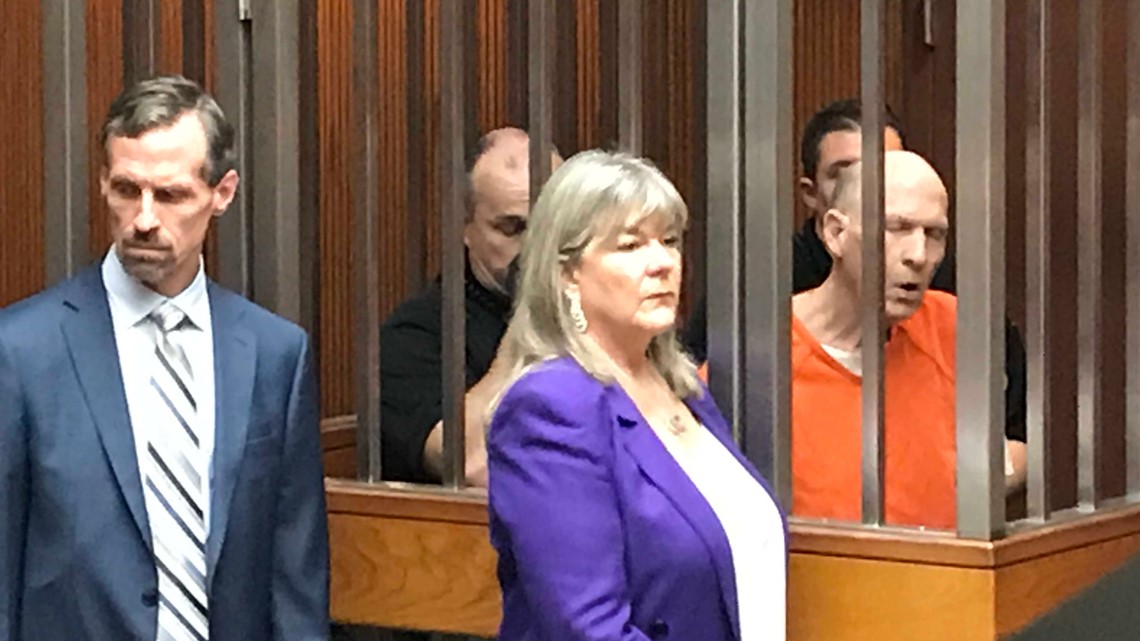 "I am ordering that buccal swab samples be taken from the defendant," said White. "They will not be done forcibly. There will be four taken and they'll be taken at one time on one occasion."
White did, however, deny a request for a 5th swab test saying if more than four were needed, the prosecution could address the matter at a future hearing.
DeAngelo's defense team, comprised of public defenders solely from Sacramento County, also expressed their frustration with the six prosecuting counties, Contra Costa, Orange, Santa Barbara, Tulare, Ventura and Sacramento County's joint prosecution. DeAngelo's attorney, Alice Michel, explained they didn't know where they should direct their questions or which jurisdiction they should approach to settle the case.
Cheryl Temple, a prosecutor from Ventura County responded to DeAngelo's lawyers' objection to the joint prosecution.
"I would respectfully request that the defendant not concern himself with how the case is being presented but rather with what the evidence is," Temple said. "Because I do think it's inappropriate under the separation of powers clearly delineated within the California constitution to second guess what the executive branch has chosen to do."
Judge White agreed that there seemed to be an imbalance of resources but also agreed with Temple's characterization of the various counties' right to work in tandem.
Before White dismissed court, he asked attorneys from both sides to work together to decide who makes decisions and where the defense attorneys should direct their questions.
FOR NEWS IN YOUR COMMUNITY, DOWNLOAD THE ABC10 APP: