PARADISE, Calif. — I first met Bill Roth six months ago outside a gas station in Oroville. It was a few days after the Camp Fire ripped through Paradise in November 2018.
He'd bought a pack of cigars, and when he went to light one, I noticed his hand was wrapped thick with gauze. And his face looked like someone had taken a blowtorch to it.
When I asked what happened, he told me he'd faced the fire head-on, trying to save his home.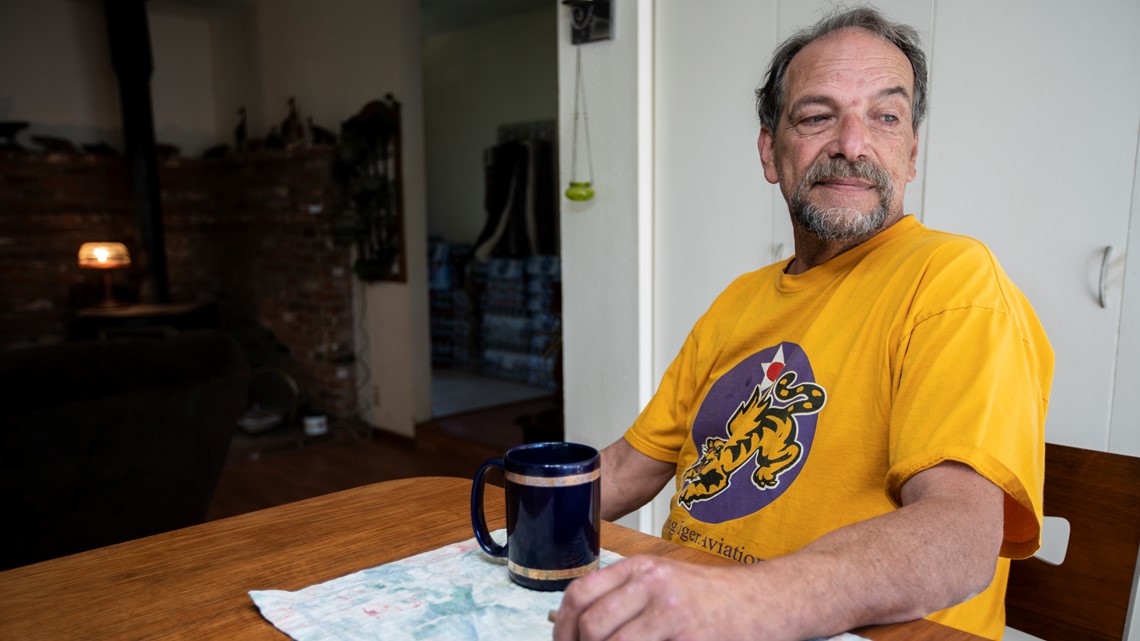 "Picture the strongest blizzard you've ever seen on film, where the snow is just blowing," Roth said. "Now change the snow to fire."
For 10 hours, Bill stood on his roof with a hose and kept the embers from catching his home on fire. By the time the flames died down, his house was the only one in his neighborhood left standing.
"To leave was to accept the fact that your house was going to be gone and you're OK with that," Roth said. "And that… that's not OK."
In April 2019, I caught back up with Bill in his Paradise home to find out what his life is like now, and if saving his house was worth it.
________________________________________________________________
Bill Roth was home with his fiance and dog when the Camp Fire started. After getting them out, he stayed to try saving his house.