REDDING, Calif. — ABC10 is in court, where day 3 of PG&E's Zogg Fire manslaughter hearing began.
To catch up on day 2 of coverage, click HERE.
This blog will be updated as today's court hearing continues.
Kelley is asked about his declaration made to US Dist Judge William Alsup in PG&E's San Bruno federal probation.
Court's wrapping. He's gonna have to be back in time to resume at 9am.
Day 3 of PG&E manslaughter hearing is adjourned.
See you on ABC10 at 6:30pm.
Kelley is put in the unfortunate position of being asked on the record whether he's more physically fit than one of his coworkers.
The coworker (Mr. Muggee?) would call on Kelley for help when jobs were physically demanding. Kelley appears to be the youngest witness so far. He likes to go on long hikes.
DA was gonna try to squeak in a "quick" witness from CAL FIRE to get him back to Sacramento, but he's not here.
With 13 mins of court left, DA calls PG&E tree contractor Jeremy Kelley. (I hope I got the spelling right. He's soft spoken.) No way he's done today with the PG&E manslaughter hearing.
DA done with Morefield redirect.
Court is supposed to wrap up in 19 mins. Doubt we'll get another witness on the stand today.
After the Zogg Fire, Morefield went back to the origin point-- he was asked to go find the tree. When he visited, the trunk had been removed by Cal Fire. He saw the top of the gray pine.
DA asks to exclude it. They point out that the alleged problem customer isn't here to defend herself.
Judge says he's concerned PG&E's lawyers are trying to build a defense during the DA's case.
Judge wants to put the problem customer stuff aside for now. Defense can call back witnesses about it later, he says.
PG&E's cross of Morefield is done.
Steve Morefield is sent out of the room so lawyers can debate relevance of the problem customer testimony / evidence.
PG&E attys intend to show PG&E pulled out tree crews because of safety concerns, including from the alleged problem customer:
"What is relevant is what PG&E executives were told about the situation on Zogg Mine Road in the fall of '18."
Defense is trying to introduce an email that Morefield sent about the alleged problem customer to PG&E employees.
It's not going into evidence.
On cross, Morefield says he later saw a note hanging from a tree on another property:
"The note said 'to whom it concern, do not cut this oak tree,'" because Morefield had said the tree was okay. Morefield had not said any such thing he said.
Steve Morefield doesn't know if the customer actually pulled a gun. He told her she can't do "what she's accused of doing."
She was unhappy about tree crews on her property, he says. Morefield said he knew this customer. She was worried about "other companies" cutting "all" of her trees.
He tried to ease her concerns, said he'd communicate about work on her property.
Morefield had heard that there were "actions" the customer had taken to "hinder" tree work.
Morefield had been asked to see if he could calm [her] down. He'd met her multiple times over the years.
He says she ran a stop sign threatening tree crew safety and pulled a gun. DA moves to strike. Judge agrees. It's stricken.
PG&E has previously talked about threats against its tree crews in the area, but has never said that a threat prevented it from actually doing the job it needed on this tree.
Right now, PG&E's atty is asking Steve Morefield about one specific customer who'd apparently been angry at tree crews.
Objections flying, so it's coming out in bits & pieces.
PG&E's cross exam is continuing with Morefield.
He says he "loved" when he got to inspect the same power line routes year after year because he could get familiar with the terrain and trees, inspect more efficiently.
Steve Morefield, who did the October 2018 routine annual patrol of trees on the power line that started the Zogg Fire, is now on cross exam by PG&E.
He's being walked through a binder of PG&E procedures for doing tree inspections.
Both sides are debating whether the binder can be admitted. Judge is expressing concerns about how current the binder is.
We tried to get same-day transcripts on Day 1 of the PG&E manslaughter hearing last week.
The court reporter's bill was going to be about $425 for a copy of one day's testimony.
UPDATE: Judge Bradley L. Boeckman has our request to access to the real-time transcripts of the PG&E manslaughter hearing, which are being created at the court's expense.
As of this morning... PG&E, the DA, and Judge all have access to a record of the testimony in real time.
We also remain prohibited from recording audio of the testimony in here. I'll keep posting updates here.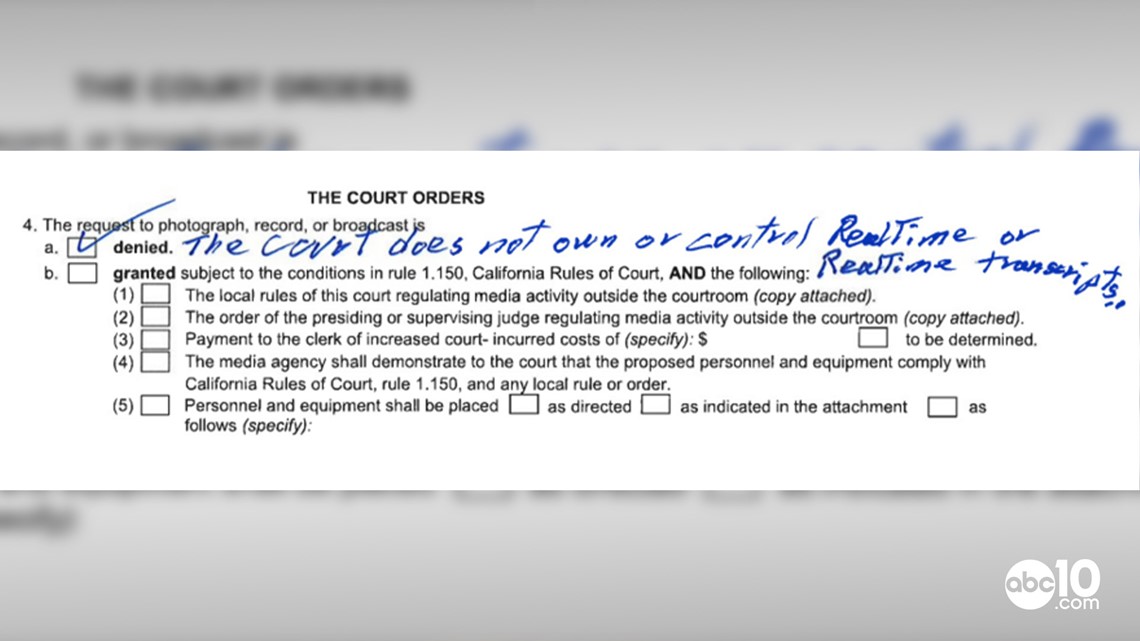 "There's a good chance that I would have seen potential cat face (the wound) or rot if I had been doing a level 2 inspection on the back side of that tree," Morefield says.
"I don't remember that tree whatsoever."
"I doubt that I did a 360-degree inspection on that tree."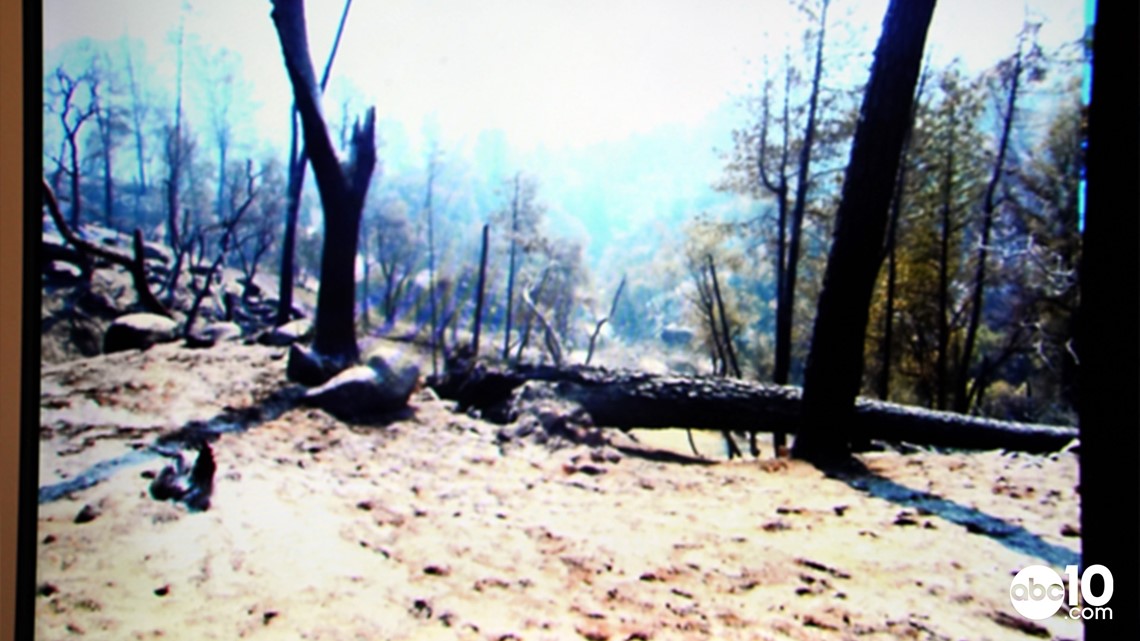 The PG&E manslaughter hearing prosecution is walking Steve Morefield through tree records from PG&E's contract work near the Zogg Fire.
He's now looking at a post-fire photo of the tree that fell onto power lines.
Morefield says *if he had seen* a wound like this uphill of the line, leaning toward the line-- that would be a "full removal."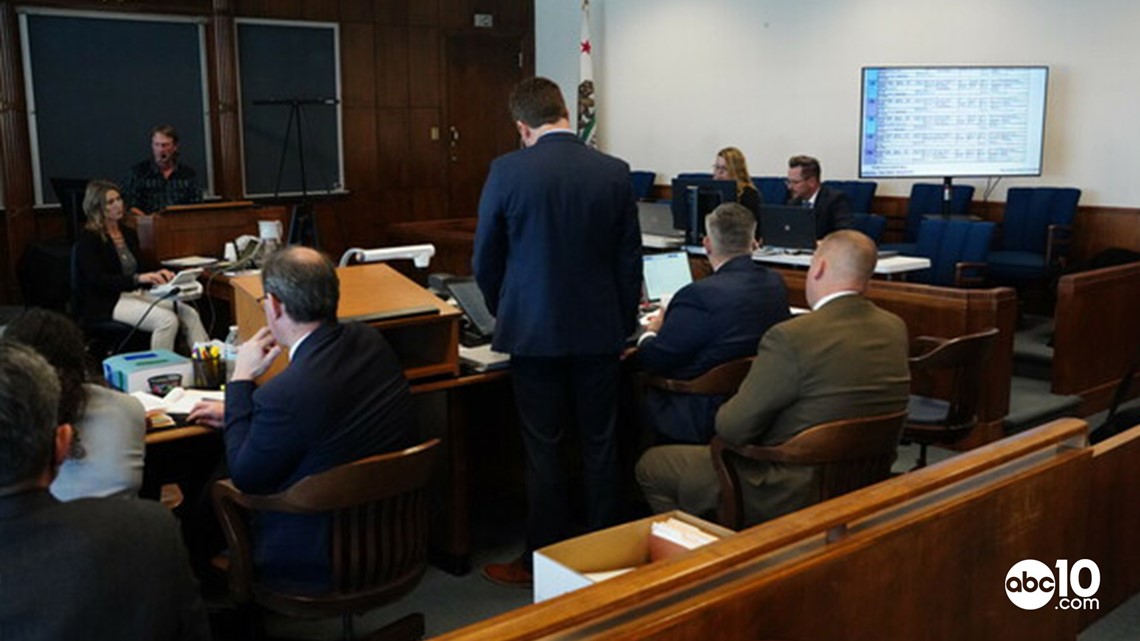 PG&E has 4 lawyers at the defense table for the PG&E manslaughter hearing. Also 2 staffers in the jury box handling the electric screens for evidence exhibits. Also a lawyer as the corporate representative.
Several more lawyers are here, some representing PG&E workers who'll be called to testify.
"I've never seen so many lawyers on a case," I overheard one prosecutor utter.
He had experience in the Zogg Fire area. Previously, Steve Morefield says he created fire breaks on Archer Rd, where Feyla McLeod and her mom Alaina died in the fire-- and on Zogg Mine Rd, where Karin King died.
In October 2018, Morefield went to patrol the power line. This was after Larry Lacunza, today's first witness, had inspected trees there that summer.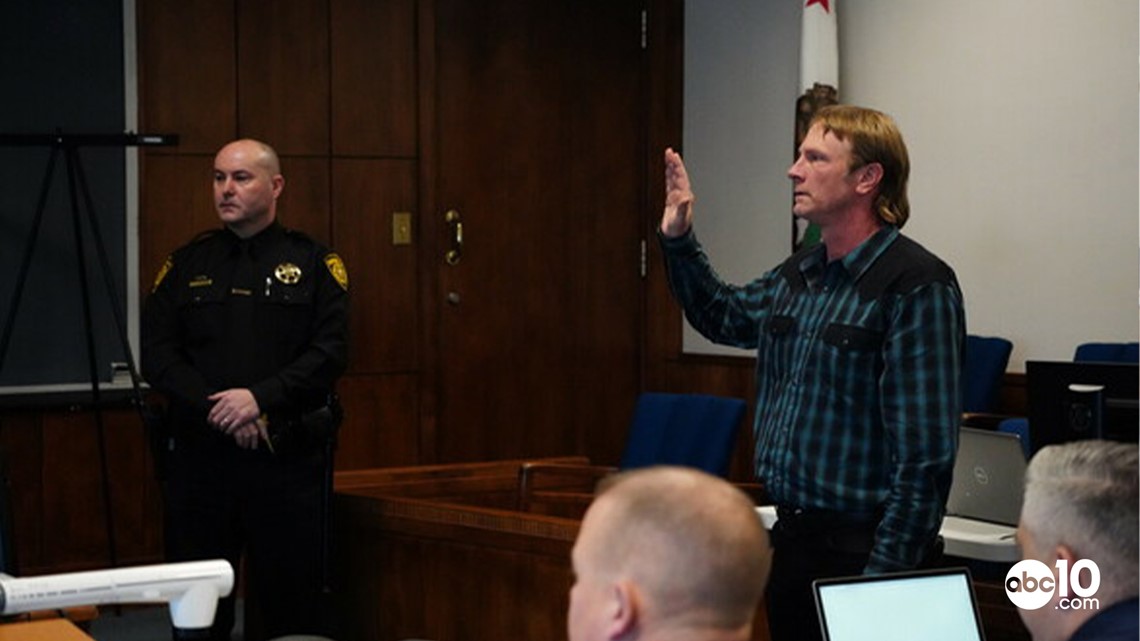 Morefield is explaining that he typically did "level 1" (basic) inspections during routine patrols.
He'd do a more detailed (level 2) inspection, which he says involves walking 360-degrees around the tree, if he saw a reason for concern.
PG&E's defense in the PG&E manslaughter hearing is that different inspectors had different judgement of the tree that hit power lines and started the Zogg Fire.
This morning, the PG&E manslaughter hearing has focused largely on how different PG&E contractors do different parts of the work needed to find and remove hazard trees near power lines that could spark #wildfires.
Morefield will be back on the stand after the lunch break.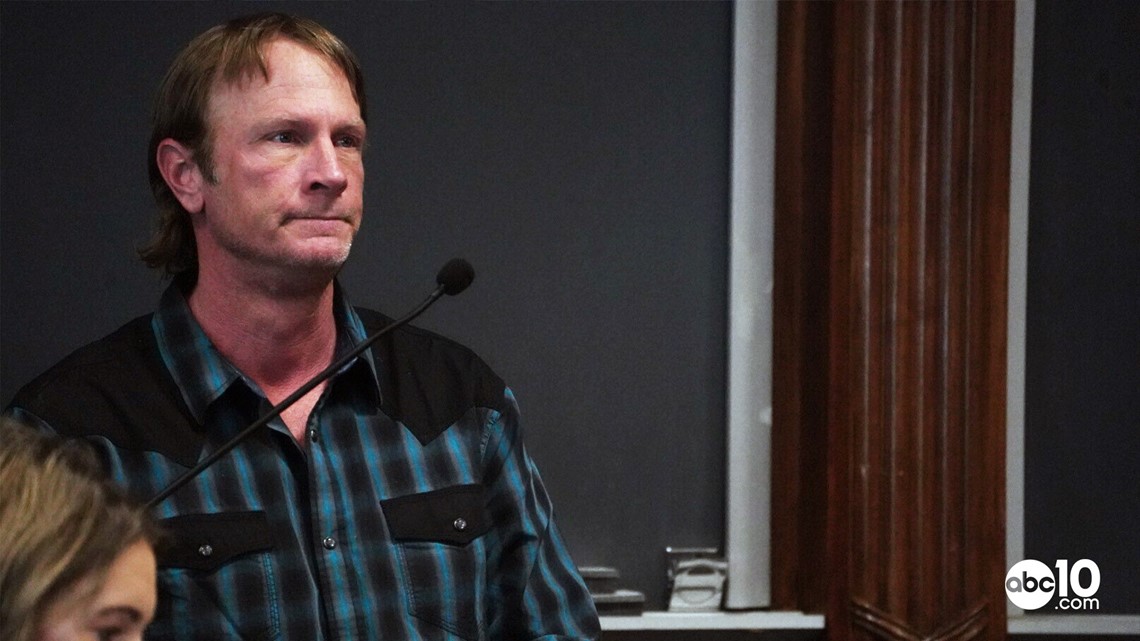 "I would want to be as close to the tree as possible" when inputting a problem tree into the computer, says Morefield - that way GPS coordinates would be accurate.
Lacunza, the prior #PGEManslaughterHearing witness, testified that sometimes he stood more than a few feet away, using the distance between the attorneys and the witness as an example. (I eyeball that as 12-15 feet.)
In the PG&E manslaughter hearing , Morefield says he had a laser rangefinder to determine if trees alongside the powerlines were tall enough to fall on the lines.
He's describing how he'd mark trees w/ different color paint each year because "it was something that PG&E was having us do."
Morefield says he did his inspections on foot, not from the car because you "cannot do a thorough job."
He says he was looking for "compliance issues," which means anything that was within 4 feet of the lines or would grow to within 4 feet in the next year.
He'd look down the lines on each span and look for obvious problems as he walked down the line.
Morefield is describing the layers of contractors PG&E uses to do different parts of the tree work.
CNUC did the inspections. Davey Tree or one of its subcontractors would do the actual cutting.
When would trees be cut down?
"We would tell the customers 4-6 weeks in a perfect world."
"Pre-inspectors" is another name for a "CUF."
He doesn't know why they're called "pre" inspectors instead of just "inspectors."
At CNUC, did you find out from your SCUF what the QA result was...
We're going over some acronyms from Morefield:
SCUF=Senior Consulting Utility Forester
Also CEMA. He describes it as a second patrol 6 months after a routine patrol, but doesn't know what it stands for.
Per CPUC: Catastrophic Events Memorandum Account. (It's a cost recovery mechanism for utilities.)
Steve Morefield has been in tree work for PG&E since 2014.
He worked Mountain G Enterprises and CNUC, two different PG&E tree contractors.
Prosecutor Ben Hanna is taking Morefield through some basics, including binders of information from PG&E detailing the company's patrol standards.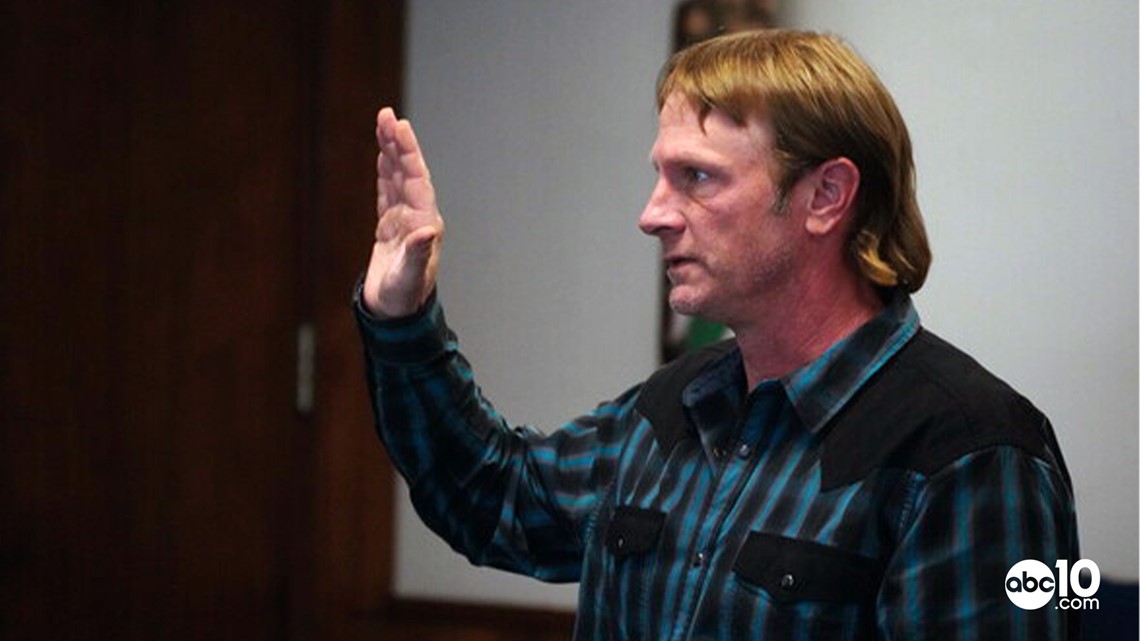 Steve Morefield is the next witness in the PG&E manslaughter hearing. He's a contractor who does work for PG&E.
He has a lawyer present and been granted personal immunity for his testimony.
PG&E has one last Q too: gets Lacunza to affirm that he didn't mark every leaning tree along Zogg Mine Rd.
We're in break until 10:55a.
A lot of back-and-forth about the levels of inspections done on trees. PG&E and the DA team have been ping-ponging Lacunza with cleanup questions about how tree work is done.
Judge is trying to take midmorning break. DA's have one final question-- trying to get him to state that leaning trees merit heightened inspections. He agrees.
Lacunza says he doesn't remember seeing a tree with a cavity like the one that sparked the Zogg Fire.
He was nonspecific in his statement to the federal judge, saying he didn't remember details.
Looking at the post-Zogg photo:
"Would all arborists agree that is a hazard tree that needs to be removed?"
Yes, Lacunza says. He would have marked it.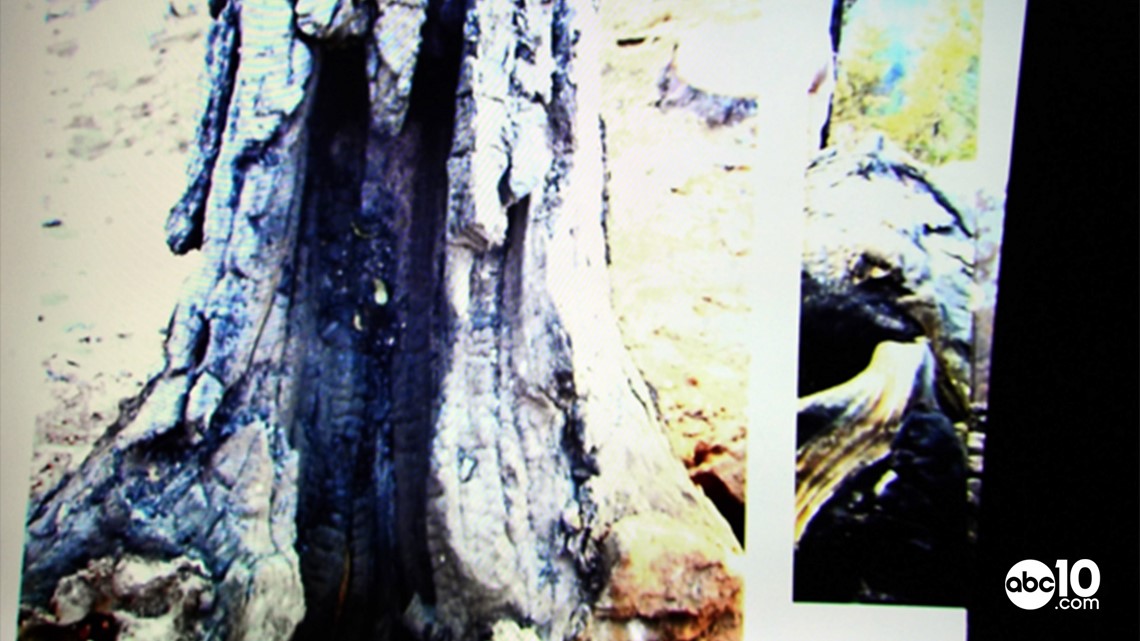 Lacunza says he marked trees with green paint and a ribbon when doing his QA inspections on Zogg Mine Rd in 2018.
PG&E attorney Brad Brian is trying to cast doubt on the GPS coordinates in the Collector App that Lacunza used to mark trees. Lacunza says he sometimes stood a few feet from the tree when marking it in the app, sometimes further away.
The identification system for evidence used by the Shasta County court is being... strained... by the PG&E manslaughter hearing.
Brian wants to make a new exhibit out of 3 pages of a document that the defense has.
The new exhibit is marked: "JJJJ."
Lacunza agrees sometimes he would decide problem trees could stay "a reasonable amount of time" rather than removed immediately-- he would stay with the tree until it was cut if it needed immediate attention.
PG&E's attorneys are trying to bolster their argument that PG&E put a lot of effort into preventing the Zogg Fire and that the case amounts to "judgement calls" in the field.
Deciding what was "fire-damaged" was a judgement call, Lacunza agrees with PG&E atty Brad Brian. He says he had no financial stake in the outcome of his inspections-- he was trying his best.
"You've had situations where two inspectors look at the same tree and it comes out differently?"
Lacunza says his job was to find damaged trees in 2018 after the Carr Fire that posed a threat to PG&E power lines.
PG&E contractors had already inspected the trees. Lacunza's job was to do quality control. His email says he saw no trees marked in the area, but he identified 25 trees that needed cutting, including 2 gray pines near the Zogg Fire origin point.
Lacunza agrees his perception is that quality control was important to PG&E.
PG&E atty Brad Brian is asking Lacunza about the utility's multiple layers of "checks" on the quality of tree inspections-- work was checked at least twice, Lacunza agrees.
In general, Lacunza agrees that he saw more overmarking of hazard trees than undermarking.
Lacunza says it was known among PG&E tree workers that gray pines are "more prone to failure."
Frazer is asking Lacunza about this part of his written statement to Alsup, which says that 2 of the 25 trees he marked were "gray pine trees" with GPS coordinates near where he was told the Zogg fire started
DA done on direct. PG&E now on cross.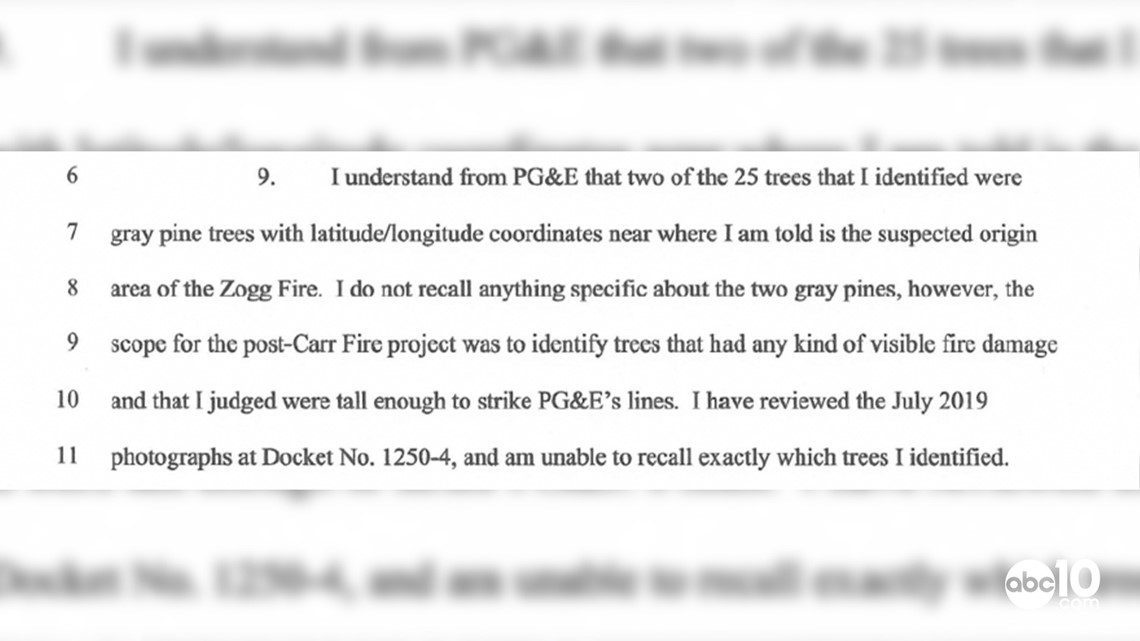 Here's a redacted version of an email from Larry Lacunza to another contractor, which he's being questioned about in the PG&E manslaughter hearing.
He wrote "I saw no marked trees" after going to Zogg Mine Rd to quality-check other PG&E tree inspectors.
"I suppose, if that's what this says," Lacunza says.
"Do you believe [the email] is accurate?"
This is the area where the Zogg Fire later started.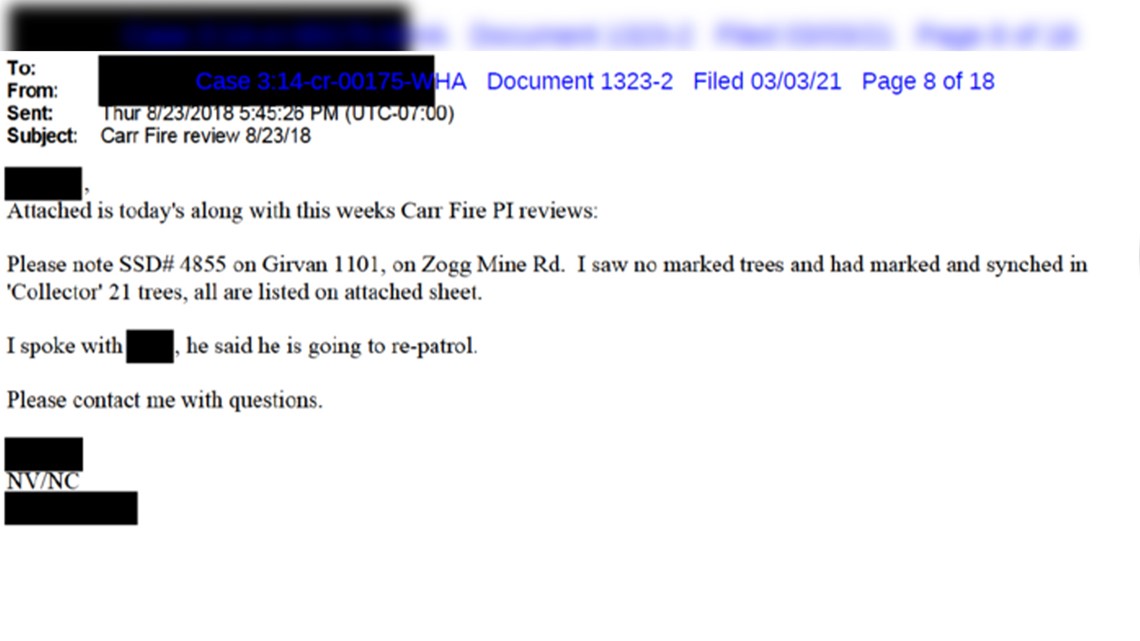 In the PG&E manslaughter hearing, prosecutor Ian Frazer is now having Lacunza read the short March 2021 written statement he gave US Dist Judge William Alsup, who also investigated the Zogg Fire during PG&E's probation-- and found the company committed violations.
PG&E is objecting to the DA's questions about the document.
In general, DA team says they'll be working on issues around the tree that sparked the Zogg Fire this week in the PG&E manslaughter hearing and focus more on the air contamination charges next week.
Larry Lacunza, the former PG&E QA contractor, returns to the witness stand.
The judge says he's not going to take "conclusions of law" from witnesses, but he'll hear what their interpretations/understandings are.
Judge is now dealing with some issues surrounding the court reporter(s) creating the transcripts. Judge rules to allow real-time transcripts for the lawyers in the PG&E manslaughter hearing. Unclear yet if those'll be made public.
Judge Boeckman is in the courtroom for the PG&E manslaughter hearing.
There's disagreement about expert witnesses that PG&E and the DA are debating now.
The judge is chewing over whether CAL FIRE officials should be able to offer their interpretation of the law. (CAL FIRE referred the Zogg Fire case for criminal prosecution.)
DA says it goes to the court's weighing of "recklessness" by PG&E.
DAY 3 of PG&E's manslaughter hearing is about to begin in Shasta County.
I'll be liveposting here.
We expect to pick back up with the last witness from Day 2: Larry Lacunza, a PG&E contractor who inspected trees in 2018 at the Zogg Fire origin point.
One of those trees fell onto a PG&E power line in Sept 2020, starting the fire that killed 4 people.