REDDING, Calif. — Judging by the video "love note" CEO Patti Poppe sent to tens of thousands of PG&E workers, you'd never know her company was due the next day in criminal court to enter a plea on felony manslaughter charges.
The music video posted to PG&E's internal employee website on Valentine's Day features Poppe and other executives from America's biggest power monopoly lip-synching "Love Will Keep Us Together," the hit 1975 pop cover by easy listening duo Captain and Tennille.
"She sent it out [on the] 14th, the eve of the Zogg [Fire criminal plea]," remarked one PG&E employee who wished to remain anonymous for fear of retaliation by the company.
Poppe, who appeared in heart-shaped glasses in the video, did not appear in the courtroom Wednesday.
PG&E is charged with the negligent killings of 8-year-old Feyla McLeod and her mother Alaina Rowe-McLeod, along with two of their neighbors: Karin King and Ken Vossen.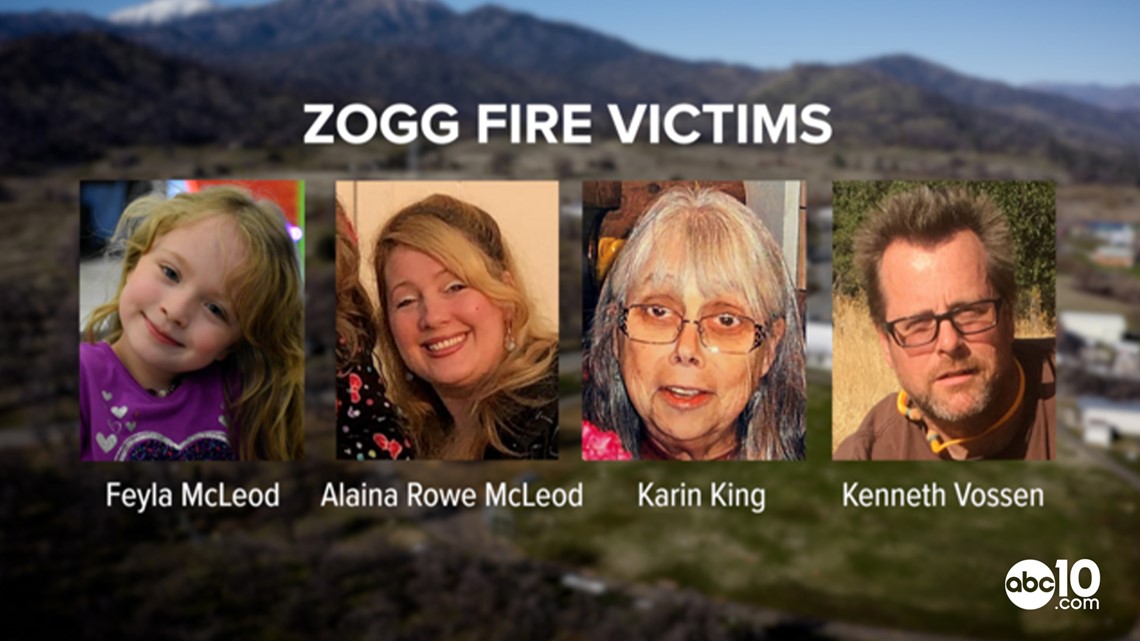 "Love is forever, and our family is broken," said Suzie Bewley, the grandmother of Feyla McLeod. In an interview, she called the idea of the PG&E video "very, very insensitive."
PG&E workers told ABC10 they felt "sick" watching the Valentine's Day music video.
One employee, who asked we not use his name for fear of retaliation, said it shows the company leadership is "tone-deaf or just doesn't care."
"Building a strong culture within PG&E is an essential part of the new company we are becoming," PG&E said in a statement sent by spokesperson Andrew Castagnola. "As CEO Patti Poppe noted when she shared the video with coworkers, 'I believe that love is a powerful force and, in fact, it's necessary to help us do our best work for our customers, our hometowns and each other.'"
The corporate video begins in the context of discussing PG&E-caused disasters, opening with graphics that read in part: "We remember and learn from our past. We focus every day on making our system safer than it was the day before."
After the music starts playing, some of the lyrics take on strange double-meanings given the facts of the Zogg Fire case and PG&E's own history.
"When the others turn you off," PG&E executives lip-synch, while flipping a light switch on the wall. "Who'll be turning you on? I will, I will, I will."
PG&E has fought aggressively to maintain its state-sanctioned monopoly over electric service to 16 million people.
Since 2010, PG&E has committed 91 felonies. In the wake of those disasters the state was protected with special legislation to shield it from the financial consequences of fires.
ABC10's investigation found the legislation was drafted by PG&E's longtime law firm under a taxpayer-funded contract to represent Gov. Newsom and his administration in PG&E's 2019 bankruptcy.
That fact looms large for PG&E workers who find the video offensive: they don't understand why the company spent the resources to make it.
"It's a full-on production," one employee said. "[PG&E employees] are told watch expenses, then this. Nuts."
ABC10: Watch, Download, Read