REDDING, Calif. — PG&E will have to go to trial and answer to manslaughter charges in the 2020 Zogg Fire. This comes after Shasta County Superior Court judge Bradley L. Boeckman ruled Wednesday there is probable cause for seven felony and four misdemeanor counts against the power company.
The felony manslaughter charges are the result of four deaths, including those of 8-year-old Feyla McLeod and her mother Alaina, who were overcome by the fire while trying to escape their home in a pickup truck.
Feyla's grandmother, Suzie Bewley, told ABC10 she's pleased with the ruling, but it doesn't take the pain away.
In the preliminary hearing prosecutors argued PG&E was criminally reckless and negligent in not cutting down a hazardous tree that fell into its power lines and sparked the deadly blaze. PG&E has a legal duty to trim or remove trees threatening its lines.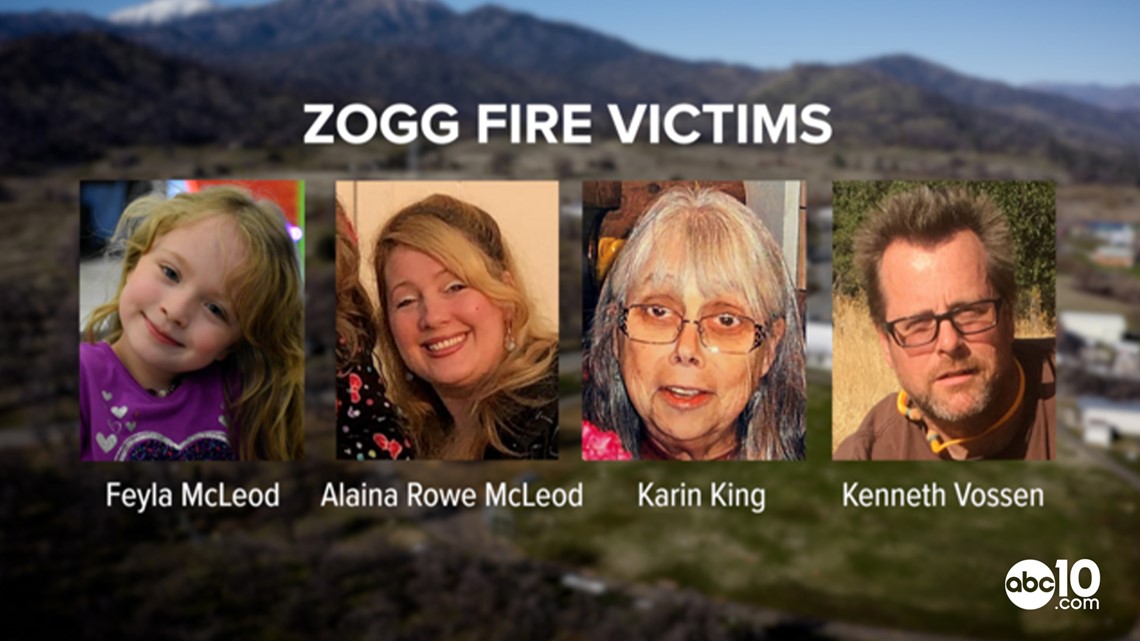 In a statement, PG&E said the following to ABC10:
The loss of life and impact to the communities affected by the Zogg Fire is tragic. We continue our work to make it safe and make it right, both by resolving claims from past fires and through our work to make our system safer every day.
We agree with the court's decision to dismiss 20 of the 31 counts charged, including all ten air contaminant charges as well as all charges relating to other fires in Shasta County.
As we have stated previously, we accept CAL FIRE's determination that a tree falling into our powerline caused the 2020 Zogg Fire. However, we believe PG&E did not commit any crimes. We believe the conduct of our coworkers and contractors reflects good-faith judgment by qualified individuals and we will continue to defend against these charges as the proceeding unfolds.
PG&E has previously been convicted of felonies in the 2018 Camp Fire and the 2010 San Bruno gas explosion.
PG&E's arraignment is set for Feb. 15 in Shasta County.
ABC10: Watch, Download, Read