TULARE COUNTY, Calif — In January of 2019, Tulare County District Attorney Tim Ward cleared Joseph James DeAngelo as a suspect in the 1975 murder of 14-year-old Donna Jo Richmond. After completing a murder conviction review, the DA concluded, "I am again confident, just as this office was the previous times we reviewed the case, that the countless hours of report analysis, evidence evaluation, court transcripts, and DNA evaluation solidifies that Oscar Clifton tragically and violently ended the life of Donna Jo Richmond in an orange grove the day after Christmas in 1975."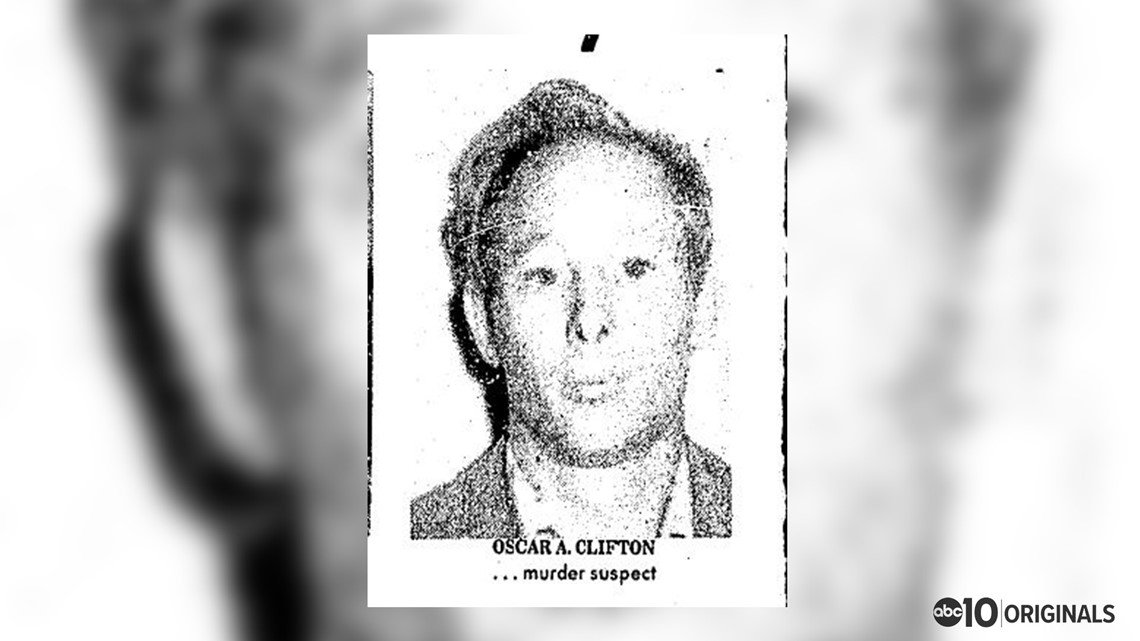 When Richmond was murdered, Joseph DeAngelo was living and working as a police officer in Exeter, where the crime happened. DeAngelo is suspected of being the man known in Southern California as the Original Nightstalker, in Northern California as the East Area Rapist, in the Central Valley as the Visalia Ransacker, and across the state as the Golden State Killer. He is charged with killing at least 13 people, and suspected of raping at least 50 women, and burglarizing hundreds of homes between 1974 and 1986.
Because the Ransacker was active in Visalia during the two years leading up to the Richmond murder, and became inactive around the time of the killing, some residents of Exeter and Visalia still attribute the crime to the Ransacker. They claim Oscar Clifton, the man who died in prison after serving 38 years for the crime, was innocent and possibly framed.
Farrell Ward, who worked with DeAngelo as an officer with the Exeter Police Department, said DeAngelo was the lead investigator in the department, which collaborated with the Tulare County Sheriff's Office. Police reports show the lead detective in the Richmond homicide case for TCSO, Bob Byrd, went to work out of the Exeter PD station, where DeAngelo worked, on the night Richmond disappeared. According to records and the accounts of another neighbor who remembers DeAngelo, Byrd and DeAngelo were neighbors when the murder happened. Those who believe Clifton is innocent say DeAngelo could have manipulated Byrd and his investigation, in order to frame Clifton. "You could cover up anything you wanted to, as an investigator…The guys they talked all the time about, you know, different cases, what's going on," said Ward. "They share with each other information and that's how we catch a guy." There is no evidence of any involvement of DeAngelo in the case. Byrd told ABC10, "I don't remember ever seeing him. Maybe he lived next door...I never knew him."
But Tony Reid, an attorney and private investigator who has studied the case for years, and created a podcast about it, is convinced the Visalia Ransacker killed Richmond. He said the Ransacker had a motive for the murder.
In December, 1975, during a Visalia Police Department stakeout, Officer Bill McGowen caught a glimpse of the Ransacker's face. The suspect lifted the ski mask he was wearing to aim his gun at the officer. He shot but missed. Visalia PD released a sketch of the suspect, according to officer McGowen's description.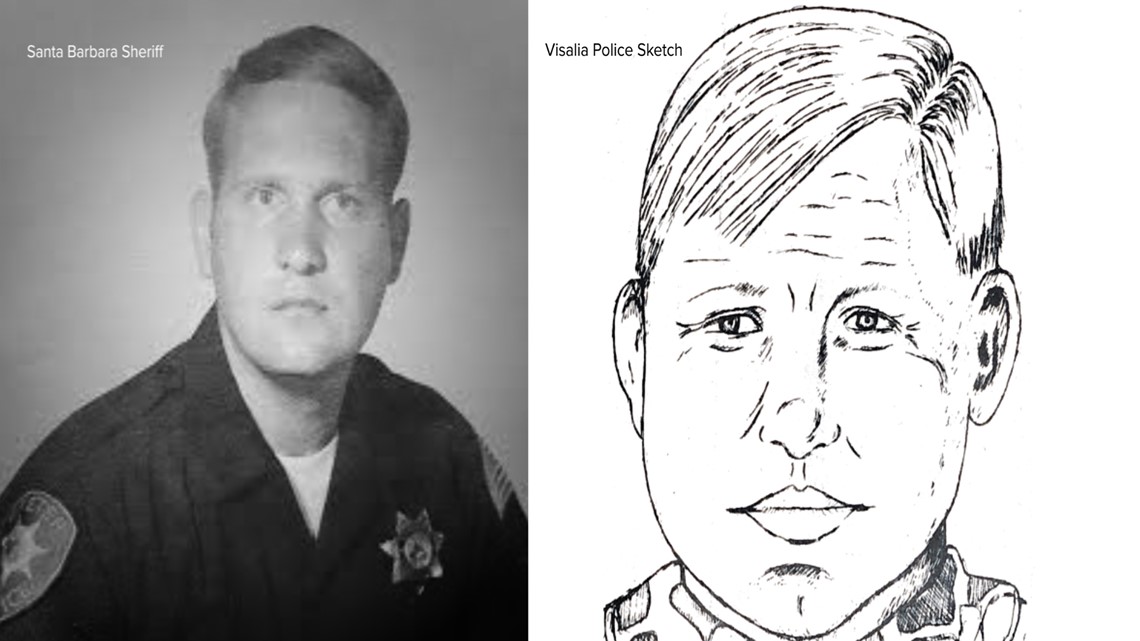 The Richmond murder happened days after the sketch was released. By then, the Ransacker had shot at a police officer and months earlier murdered a college professor in Visalia while attempting to kidnap the man's daughter. "You have to stand in the offender's shoes and consider what was possibly going on in his mind in that moment," said Reid. "He needed to put the attention elsewhere, he needed to make someone else culpable for his crimes. He needed to frame someone."
Tulare County Assistant District Attorney, David Alavezos said he spent hundreds of hours reviewing the case in 2018. He said, "For anybody to say that somehow we're protecting DeAngelo, their sanity comes into question. We are clearly not doing that."
The Tulare County DA in 1976, Jay Powell, had a conviction overturned just before Clifton's trial began and was up for re-election. Reid speculates he was under pressure to win a capital murder case and rushed to convict Clifton. Alavezos said his office is not upholding Clifton's conviction to protect a former DA. "The other thing is somehow we're protecting a person who was a district attorney forty-some years ago, who is no longer alive. That doesn't seem realistic either."
The Evidence
Tulare County sheriffs arrested Clifton on suspicion of kidnapping on the night Richmond disappeared, after they found his invoice book next to Richmond's bicycle. Fingerprint analysis was only able to find smudges of prints on the outside of the notebook and fingerprints belonging to Clifton and his wife on the inside pages, according to court records. Clifton admitted the invoice book was his but said the last time he remembered seeing it was December 23rd. There were other objects, including cans, bottles, and another notebook found near the bicycle. No prints were identifiable on those and they were not found to belong to Clifton. Reid speculated the smudges could show that someone tried to wipe their fingerprints off of the cover of the invoice book. "If you wanna get rid of fingerprints you take (the object) and rub them (off)."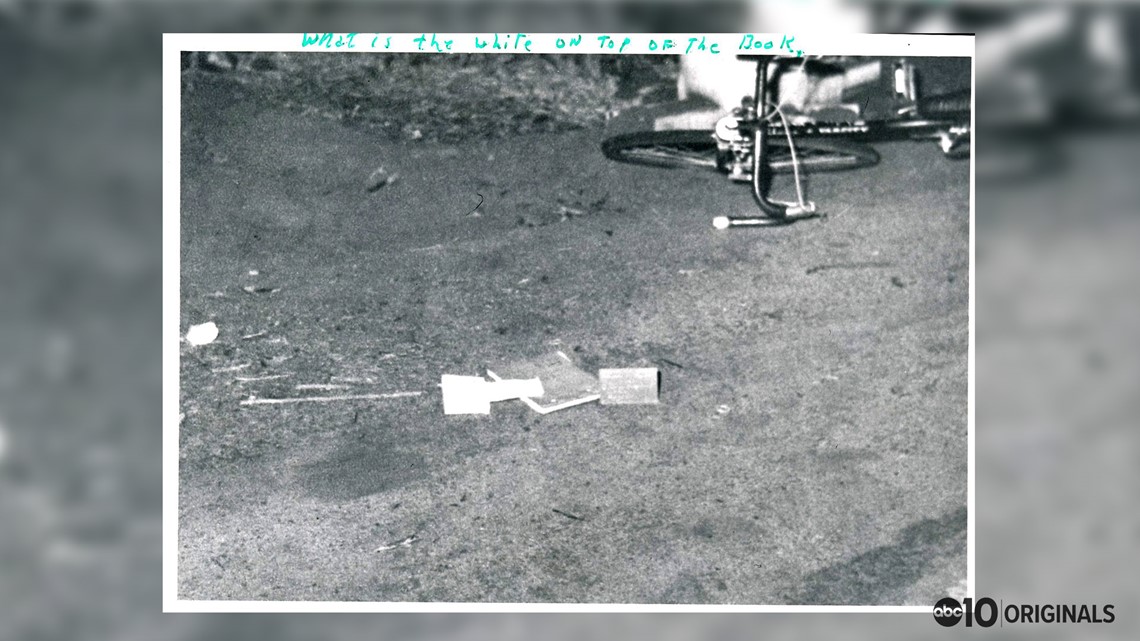 Although newspapers initially reported that items of the victim's clothing were found near the bicycle, police reports later showed they were scattered along a road that connected the crime scenes to Clifton's home. "Somebody who has harmed somebody isn't going to leave a trail to their front door, and they're not going to leave their invoice book perfectly placed underneath her bicycle," said Clifton's daughter, Annette.

Reid said it made no sense for Clifton, who was in the process of "collecting a $120,000 accident judgement and had recently closed on land to build houses," to step out of his normal workday, brutally murder a 14 year-old girl, return home clean, and go out to a family dinner. "Which of these things is really more believable? That Clifton committed murder and somehow erased all physical evidence in two minutes... Or that an Exeter Police sergeant, with advanced degrees in forensics and investigations, currently charged in 13 other homicides; that he killed Donna and staged the scenes in an attempt to misdirect the investigation and to frame Clifton as the VR?"
"Maybe he was the perfect scapegoat."
-Annette Clifton, Oscar's daughter
In 1965, Clifton was convicted of attempted rape. According to police reports, he grabbed a young woman while she was sunbathing and tried to get her to follow him under a bridge. She said her attacker was wearing something over his head, like stockings, so she could not make out his features. When a car approached the scene, she was able to break loose and run for help. Police arrived some time later, found Clifton in the area, and arrested him. He matched the overall body description and was wearing blue swimming trunks like the ones the woman told police her attacker was wearing.
Clifton denied the attack and said he was not near the area at the moment it happened, as he did in the Richmond case. Clifton was initially released, then arrested days later, and charged with the attempted rape. The victim picked Clifton out of a lineup and described the attack in testimony at trial. She wasn't the only victim to point at Clifton as an offender on the day of the attack. Another woman said he was the man who knocked on her door earlier that same day and made lewd comments to her. Clifton was convicted in 1965 and served 180 days for the crime, but insisted he was innocent in that case, as he did in 1975.
The day of Richmond's murder, two other women accused Clifton of sexual crimes. A teen said he was the man who stopped her on the street and made crude sexual comments to her. Another young woman said he exposed himself to her in the orange orchard where she was working. She described the incident as happening just minutes before Donna was last seen, and a half-a-mile away from where her bike was found. Both of the women's testimonies and identification still weigh heavily on the current DA's decision to oppose efforts to overturn Clifton's conviction.
The 1965 conviction was not presented during the trial for Richmond's murder, so it didn't affect the jury's decision to convict Clifton. However, the fact that Clifton was convicted as a sex offender in '65, and the nature of the case, led Tulare County DA Tim Ward to find it "relevant to the conviction review process in terms of similarity of conduct and motivation" when deciding to uphold Clifton's guilty verdict in 2019.
"...we can all play games with the times."
-Jay Powell, Tulare County District Attorney during the Clifton trial in 1975
The Timeline
The last witness who testified to seeing Donna Jo Richmond alive was her boyfriend, Donald Allen Lee, court records show. He said she left his home on her bike at 3:45 p.m. She was supposed to be home at 4:00 pm.
Detectives calculated it would have taken her 25 minutes to make it to where her bicycle was found, according to police reports. This places the abduction at 4:10 p.m. TCSO detectives calculated the 25 minutes by following Bob Byrd's teenage son as he rode his bicycle from Lee's home to the abduction scene. Google maps makes a similar calculation of 23 to 24 minutes. In closing arguments, the prosecutor told the jury the ride took 15 minutes but didn't explain why he cut 5 minutes from the ride.
Detectives calculated the distance between the bike scene and the body at 5 or 10 minutes, based on two separate reports. They also calculated it would have taken Clifton 22 minutes to make it home from the orange orchard where Donna's body was found.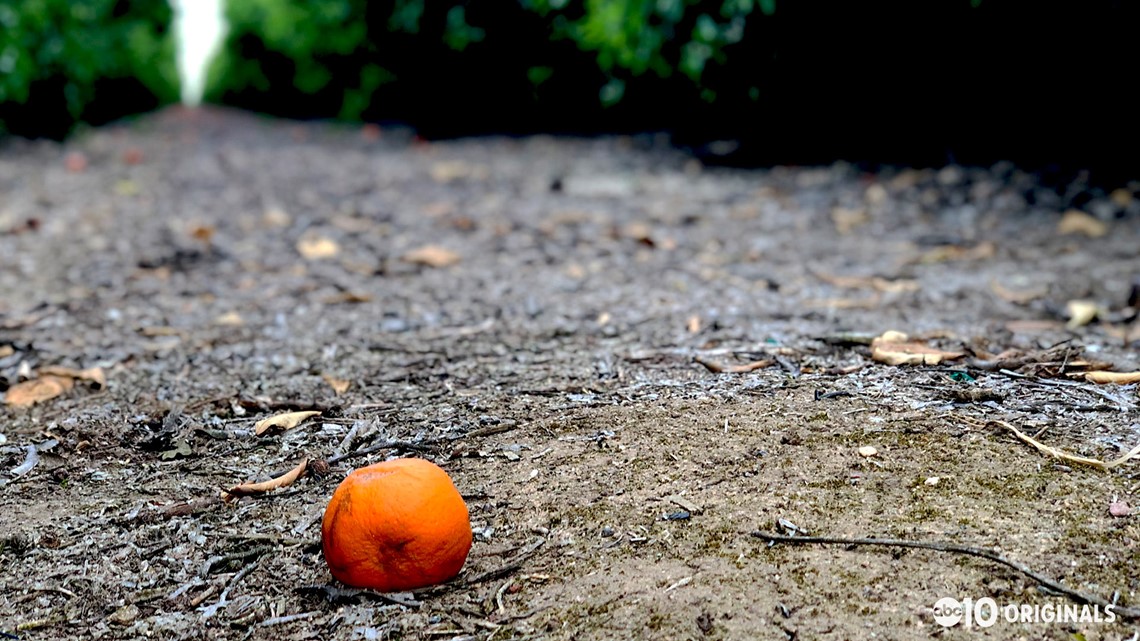 Clifton's daughters testified that he walked into his home wearing a white sweater and looking clean at 4:30 p.m. If Donna was abducted at 4:10 p.m. and Clifton walked into the house at 4:30, he would have had no time to commit the murder, since travel times would have been between 27 and 32 minutes.
Richard Carter, a friend of the Cliftons who worked with Oscar and lived in their home placed Clifton's arrival even earlier. Carter initially told police that Clifton arrived at home at 4:15 p.m. and worked on his truck for a few minutes before walking into the house. That fits the 4:30 p.m. time of arrival that Clifton's daughters testified to.
But Carter, who was arrested along with Clifton twice--first for the kidnapping and later for the murder of Richmond, once her body was found--changed his testimony. Carter had a DUI charge pending at the time. After several lengthy interrogations by police, Carter changed his story to say Clifton walked in at 4:45 p.m., according to police records. He also changed his story about what Clifton was wearing and doing when he walked in.
Using the time calculations made by the Tulare County Sheriff's Office, the 4:45 p.m. time of arrival would have given Clifton either 3 or 8 minutes to kidnap Donna, undress her from the waist down, sexually assault her, bash her head, strangle her to death, stab her 17 times, and get rid of all the physical evidence-- including hair, fingerprints, and blood from himself and his truck--before getting home.
Throughout the trial, multiple witnesses changed their statements about the times that things occurred, for the most part favoring the prosecution's story. In closing arguments, the prosecutor told the jury, "by the way, no one was looking at a watch up there and I'm sure we can all play games with the times."
The Alibis
Someone who did say he was looking at his watch that day, and maintained the same time in his statements to police and in testimony, was a man named Frank Thomas. Thomas lived across the street from the house on Garden Street where Clifton said he was working during the afternoon of the murder. Thomas testified that between 3:20 and 3:30 in the afternoon, he had been waiting for some people to pick up a freezer that he was selling them. When they arrived late, he said in trial, "I don't know my exact words -- but I had said either 'He'd finally got here' or 'he's finally here' or something like that, or… 'It's about time he got here,' something to that effect." The freezer was loaded onto one of the buyers' trucks. The people picking up the freezer gave varying testimonies about when the freezer was loaded.
Clifton told his defense, and testified at trial, that he saw the freezer-loading event happen and that he heard a man saying something along the lines of, "Hon, they finally got here." In trial, the prosecution suggested that a private investigator working for the defense fed that line to Clifton after hearing it from Thomas. However, Thomas testified that the private investigator was already aware of the comment when the two spoke.
Bob Byrd wrote in a TCSO reports that Clifton said he was "with a subject by the name of Bill Rose," the owner of the house where he was working, "between 3:00 and 4:00 p.m." When police questioned Rose, he said the last time he saw Clifton was in the morning. Prosecutors then and now believe Clifton lied about his whereabouts to cover his involvement in the crime. One of the officers later testified that Clifton had changed his story to say he was "at Bill Rose's house" as opposed to being "with" Bill Rose.
Clifton said in trial that when the freezer-loading event happened, he saw a blond-haired, eleven or twelve-year-old boy on the street in front of his pick-up. He said he had spoken to the boy. The blond-haired boy was not called to testify as a witness for the defense. During one of Clifton's attempted appeals, the mother of a blond-haired boy--who was eleven in 1976--said her son had been questioned by a man she thought was a police officer in '76. She said her son told the man that he remembered seeing and talking to someone who was working at the Garden Street house where Clifton said he was working. He also remembered the freezer-loading event. The state pushed back on the idea that an officer questioned the boy, suggesting it was the investigator for the defense who talked to him. That would mean the defense knew about this potential alibi and chose not to call him.
A different boy who was questioned by police said he saw Clifton working at the Garden Street house during the freezer-loading event. This boy's statement to police was recorded on-tape, but not presented as evidence in the trial. The tape was recovered five years later, in 1981, from a storage room in the Tulare County Sheriff's Office. The detective who conducted the interview testified that it would have been standard practice for him to hand the interview tape to his supervisor, Bob Byrd.
When Clifton tried to get an appeal based on suppression of evidence, the private investigator who had worked for his defense said that he had interviewed the boys. Clifton's defense attorney died in an accident in the middle of those hearings, and never testified to whether or not he knew of these potential alibis or why he didn't call them to the stand during the trial.


A year before Donna Richmond's murder, the body of a 15 year-old girl from Visalia was found in the same canal that ran along the orchard where Richmond's body was found. Jennifer Armour disappeared from Visalia. Her body was found naked, with only her bra tied around her wrist. Her case is still cold, but both Joseph DeAngelo and Oscar Clifton have been named by TCSO as potential suspects. According to Clifton's daughter, Annette, "they were actually trying to pin another murder on a dead man... and put it on somebody who couldn't defend themselves." She said, "He had an alibi, he wasn't even in the state."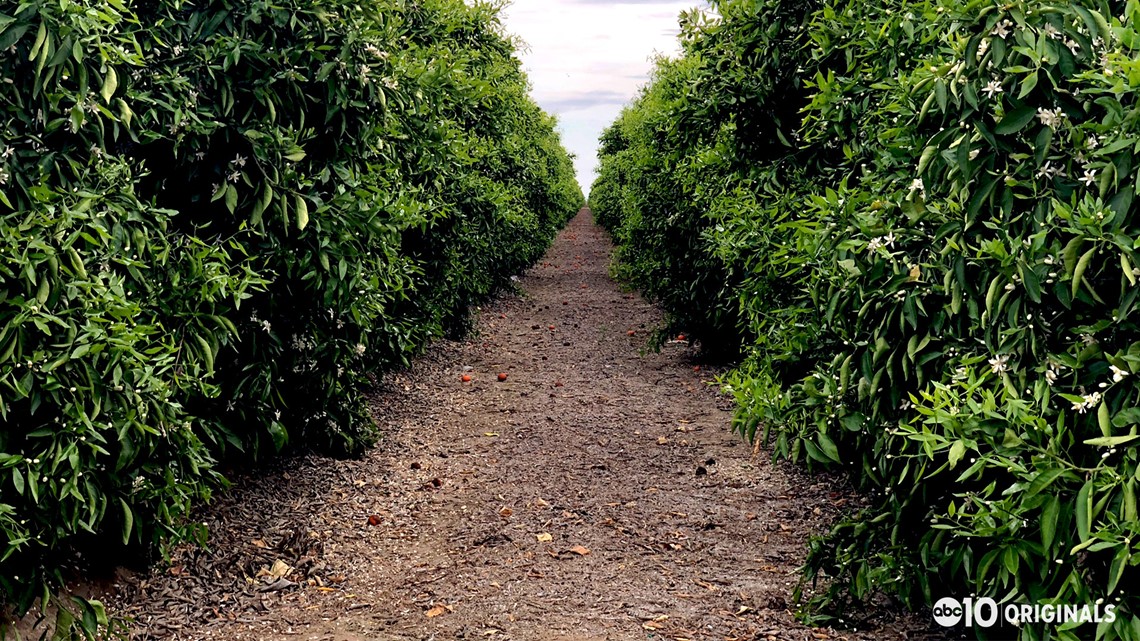 Sheriffs found a ski mask with dark blue and white stripes near Donna's body in the orange orchard. East Area rapist victims described him wearing a ski mask during his attacks. Police reports show that Beth Snelling, the 14-year-old attacked by the Ransacker three months before Donna's murder, described her attacker as "wearing a ski mask black in color, with white stripes completely around it and all she could see was his eyes." The people who say the Visalia Ransacker killed Donna believe he left a known piece of Ransacker evidence, the ski mask, by Donna's body so police would connect all of the Ransacker crimes to Clifton. Authorities found hairs inside the mask. They did not match Clifton's. The mask, along with other crucial pieces of evidence, was destroyed, as authorized by Bob Byrd, according to police records.
In 2018, when DeAngelo was arrested as the Visalia Ransacker suspect, the Tulare county DA reviewed Clifton's conviction. Assistant DA Alavezos said, "We decided, well we now have a DNA profile. Let's just run that profile and see what happens." They compared DeAngelo's DNA with a partial DNA profile found on a strand of the victim's pubic hair, that had been used as a reference sample. It wasn't a match.
The lab that provided the strand of hair tested for DNA stated their lab did "not have slides of the victim's hair containing semen." Still, the Tulare County DA concluded that the DNA found on the hair came from the perpetrator's semen. Alavezos said, "You have male fluid on a female's pubic hair who was nude from the waist down. It is completely a step away from logic to say that is anything but semen, and particularly when there was testimony at trial that it was semen."
In trial, an expert testified that a sample of the victim's pubic hair, different from the one where the DNA was found, tested positive for semen, but no sperm was confirmed. There are lingering questions about the tests and about the possibility of false positives. That sample was never tested for DNA before it was destroyed.
Clifton's rape charge was dropped and forensics experts could not find evidence of rape.
According to Theron Vines, a DNA expert who studied the report on the reference sample where the partial DNA profile was found, there was evidence of DNA contamination in the tests. The lab that handled and stored that sample concluded their samples had no semen and that no interpretation should be made. "The person that did the actual work is not willing to interpret it, but these non-experts are looking at the report and making their own interpretation," said Vines. That interpretation is that the partial DNA came from the killer's semen. Since that partial DNA did not match DeAngelo, they concluded that he was not the killer.