The dogs are extremely useful during avalanches, helping decrease the number of staff needed to search for victims following a disaster.
"Maybe you would be looking at 50 to 100 people with probes to try to find and clear that area when you can run a dog over it and have a fairly clear level of certainty there's nothing there," said Chase Allstadt, Alpine Meadows Avalanche Rescue Dog team leader.
On a recent winter day, Allstadt showed ABC10 some of the dogs' training
Crews buried used sweaters overnight in different parts of a hill at the ski resort and it was up to the dogs to find them. The dog that showed the training on this day was Huxley, a 4-year-old chocolate lab.
"For these more advanced dogs, we use these wool clothing with human scent on them to simulate those deeper burial situations," Allstadt said. "They're taught the scene they're searching out is the human scent under the snow not the surface scent that exists."
MORE STORIES FROM ABC10 ORIGINALS:
It would take dozens of people to cover the same amount of ground it took Huxley in just a few minutes.
"In a six-foot deep burial scenario, the dog is not gonna dig straight down to you," Allstadt said. "The handler is gonna come with a probe, and probe and confirm there is something there. And then it's gonna be all hands on deck to dig. We're moving with haste in that type of scenario."
They use different methods of training and reward systems they've learned through Canada and Switzerland.
The dogs start training at eight weeks old to look for human scent under the snow.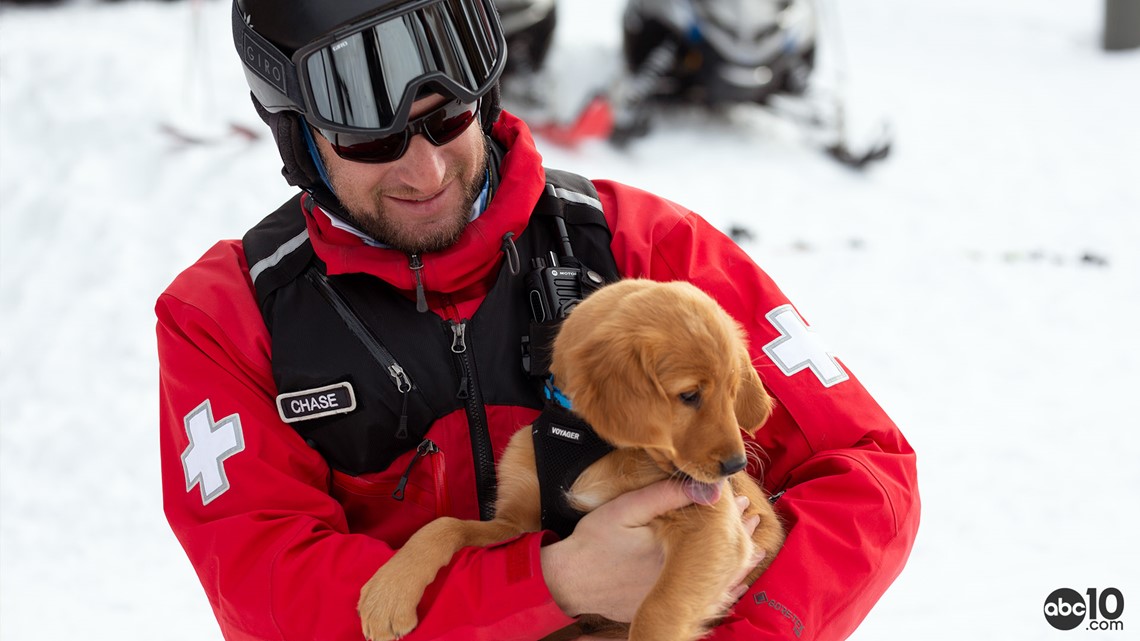 According to the National Ski Areas Association, an avalanche within bounds of a ski resort is rare, but they do happen. There have been over 250 avalanche deaths in the U.S. in the last 10 ski seasons.
A majority of them happened in the back-country. Seven of those deaths happened within a ski resort.
"It is challenging to talk about saving our successes, because of the avalanche statistics," Allstadt said "It's challenging, and the timelines are short for surviving an avalanche when you're caught in one. Even in our search and rescue capacities outside of our ski resort, generally situations, bringing closure took the family."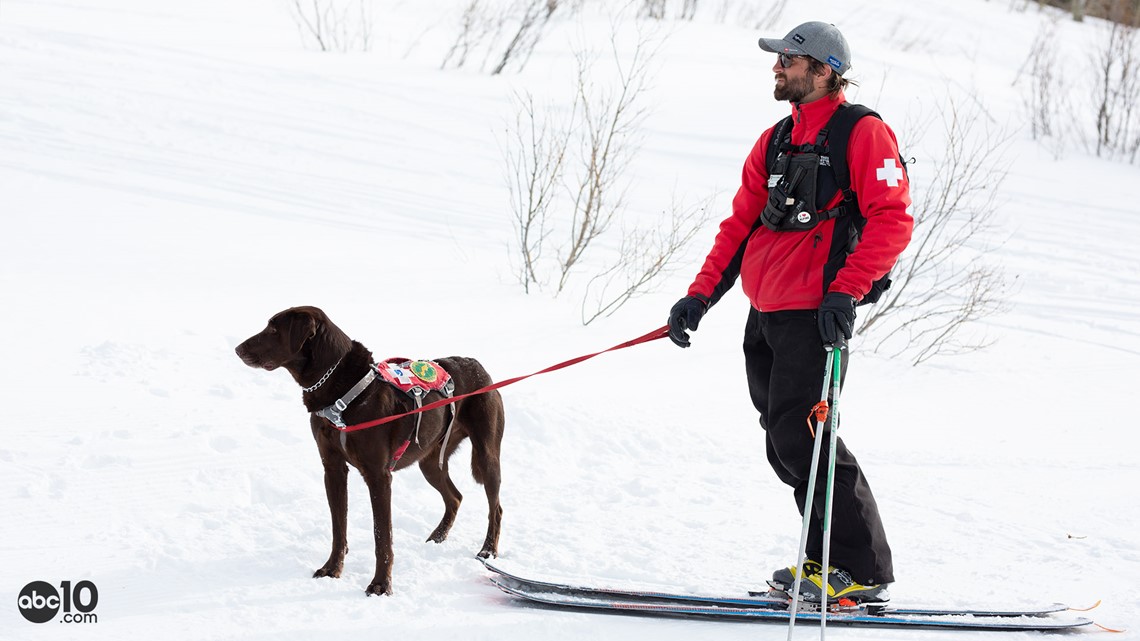 Doug Shaw has been training Huxley since he was a puppy.
"I came to Alpine Meadows and discovered the dog program and knew immediately that I wanted to be a part of this," Shaw said. "It's a really special program and got some great mentors."
There are seven dogs in different levels of the program. The newest member Milton, a puppy, is just a few weeks old. He's still learning the basics like obedience training, getting comfortable on the ski lift, and even going down the stairs.
They'll spend most of their lives out on the resort training or on standby if an avalanche hits.
After a few years they'll retire and live out their days in the snow the way they grew up but leaving it to the younger generations to work in it.
FOR NEWS IN YOUR COMMUNITY, DOWNLOAD THE ABC10 APP:
WATCH MORE FROM ABC10 ORIGINALS: