ALLENSWORTH, Calif. — On one side of Highway 43 in Tulare County are rows of cotton plants. On the other side is what's left of an experiment. Just a few homes and buildings make up Allensworth State Historic Park, a former Utopian community started by Colonel Allen Allensworth.
The former town of Allensworth was the only California town fully financed, governed, built, designed and populated by African Americans. Between 1909 and 1918, Allensworth was home to several hundred African Americans, but according to park interpreter Steve Ptomey, this was not a failed experiment.
"Yes, It was an experiment," Ptomey said. "Maybe it didn't work out as well as they had liked, but here we are 110 years later still talking about it. We're still fascinated about it."
Colonel Allensworth was a highly respected Army chaplain. Born a slave in Louisville, Kentucky, Allensworth escaped the South by joining the Union as a nurse, then rising in rank as he became a chaplain. Ptomey said that when Allensworth retired in 1908, he retired as the highest ranking African-American officer in the Union army at the time — as a lieutenant colonel.
Allensworth bought 800 acres along the railroad in Tulare County and recruited African Americans from all over the country start businesses. Former Buffalo Soldiers made up most of population.
Buffalo Soldiers helped the U.S. cavalry tame the west.
"We call them Buffalo Soldiers to separate them from the units that were all Black during the Civil War. Buffalo Soldiers were professionals," Ptomey said.
In a way, the Allensworth community segregated themselves from all white communities. They did this because they wanted to prove a point: this town could be viable with Black-only enterprise and capital.
The idea worked for the first five years, and the town of Allensworth did prove to be a prosperous community.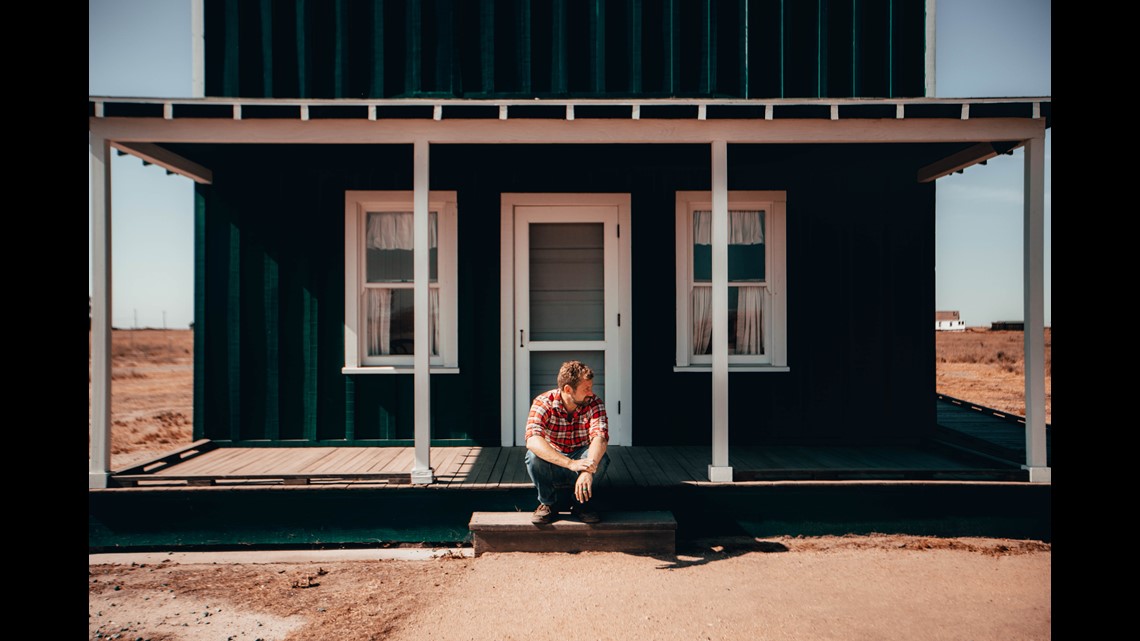 Farming was good, the town had several stores, and the school and library were full. Then tragedy struck the community.
"Then the colonel is killed in 1914," Ptomey explained. "He is killed in Monrovia, California. He was struck by a motorcyclist."
After the colonel's death, the community was taken advantage of during the following years. First, their water rights were taken from them.
"The town had the water rights, but failed to pay taxes on time," Ptomey said. "Another company swooped in at bought the rights out from under them."
World War I also had a big impact on the town. Many of the men in Allensworth left to fight overseas, leaving few to farm or run businesses.
"The reason the town failed — and I hate use that word — but yes it did fail. But at the same time the town is still here," Ptomey said.
Decedents of the original town continued to live in Allensworth until the 1970s. When California State Parks took over, they began the process of preserving the town and Colonel Allensworth's history.
"His name and legacy lives on," Ptomey said. "It will always be preserved. We're on the National Register of Historic Places, and we're a California Historical Landmark."
We want to hear from you
For Black History Month, what Black/African-American figure -- past or present -- should we put a spotlight on? Fill out the form below and tell us about them.
WATCH MORE OF ABC10 ORIGINALS: