SACRAMENTO, Calif. — There is a growing problem on the streets of California, and it could be the canary in the coal mine for the rest of the country. Seniors are increasingly finding themselves homeless, priced out of highly competitive housing and rental markets.
After working for years, many are living on fixed incomes that simply cannot compete with the rise in the cost of living. Without adequate familial and community support, some of these individuals are finding themselves without a home while simultaneously trying to navigate the struggles that accompany aging.
It's possible how we see ourselves as Americans could be exacerbating the problem. Our fierce independence and cultural attitudes surrounding parent, child relationships may be an impediment to getting real help and creating real change.
CeeCee Coleman is a navigator with Sacramento Self-Help Housing (SSHH). Every day, she walks miles along the American River Parkway, connecting the homeless to public services. She has seen a rise in the number of older adults on the street and she has seen it play out again and again.
"It's not something that happens usually where you go from a house to homeless on the street," Coleman explained. "If they're homeless in a apartment or a house then they end up living in a motel for a month or a couple of weeks, or if they have a car, they move into their car."
Coleman has perspective on the mindset of seniors on the street.
READ MORE ON THE HOMELESS CRISIS:
"They want their children to not be burdened by having to take care of them," Coleman said. "And so there's almost this idea that they don't want to burden their own children to be relying upon them. And I see that often times where the kids might be willing to take them in.
"But the parents or even the grandparents don't want to burden the younger generation. Partly because of the expense. And partly I think it is pride."
Coleman said her organization has seen a dramatic increase in homelessness among elderly residents in Sacramento County. The program, funded by Sacramento County, works to rapidly rehouse the homeless. Yet, the elderly provide unique challenges because they have special health needs and limited access to future income.
According to the Department of Housing and Urban Development, people over 50 living on the street now make up 31% of the nation's homeless population. In Sacramento County, there more than 1,000 people over 55 who are experiencing homelessness, according to the latest federally mandated point-in-time count.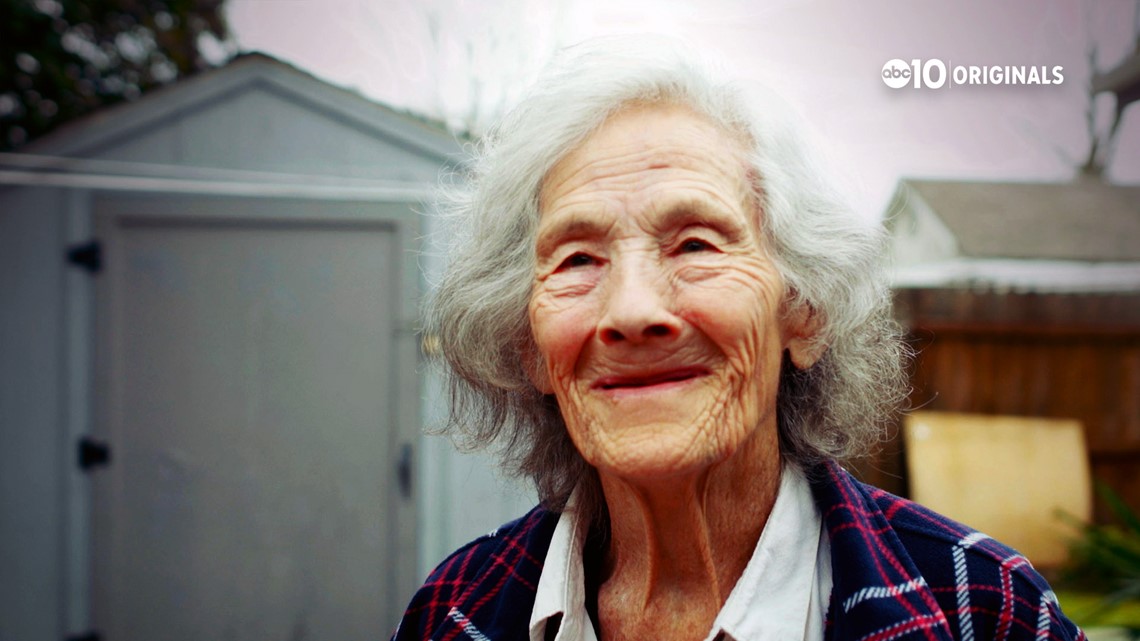 Eula Jones is 94 years old. She lives in South Natomas in housing provided by SSHH. She used to live in North Sacramento. Jones said she lost her house in 2018 when her daughter sold it out from under her.
"I bought my house," Jones insisted. "I put it in her name in case something happened to me, and she sold it and I was evicted."
Jones shaking her fist in anger and added, "I shouldn't talk about that because I get really pissed off and if she was here now."
Jones explained she wasn't entirely caught off guard by her circumstance in life because she had worked as a caretaker for years.
'After taking care of the elderly for so many years, and seeing what families do to the elderly, yeah, it's a possibility," Jones said. "I've seen what happened. I'm aware of what's going on. You do what you can but there's not much you can do, unless you have money."
Nancy Overman is 85. She lives in the same house as Eula along with two other women in their seventies. She has significant hearing loss and has problems with COPD and prior heart failure. Overman said she lost her house three years ago.
"They kept raising my rent," Overman explained. "And they raised my rent to the point where I could not afford to live there and pay my bills. So what I did was something very stupid and foolish because I wasn't smart enough to realize what that meant for their future. So I asked the manager to give me an eviction."
Overman said she believed she could use the time before she'd be evicted to save money for her next down payment. What she did not realize is once she had an eviction on her record, she wouldn't be able to get anyone to rent to her.
Overman and her son, who had been living with her, eventually started living out of his car.
Overman said the situation became too much for the two of them in his car and he asked her to move out and live on her own. Yet, Overman's health history meant unique challenges for someone who's homeless and she found herself in and out of hospitals.
READ MORE ON THE HOMELESS CRISIS:
"I had nowhere to go and had no money and I was on the street," Overman explained. "And the police took me to a hospital. And after I stayed in the hospital, they sent me someplace else with promises where they moved me that they would find a house for me and I could live there. But they didn't do that."
Overman also remembers being treated like a criminal, placed in another hospital, but not because she was sick.
"The hospital actually put me in a ward where they have like, not prisoners, but to have people that had higher offences," Overman remembered. "And they would not let me get up. They wouldn't let me get out of my bed. So many things. But I wasn't in there for that. I was in there because I was homeless."
Overman said occasionally she'd live with friends or move back into her son's car for a time but health problems would force her out again.
Following one hospitalization for a Chronic obstructive pulmonary disease (COPD) flare up, Overman said she was supposed to be taken to a mission, but she never was. She said she was instructed by the hospital to wait at the bus station because she couldn't remain at the hospital.
"Security guards came out and told me I had to move," Overman explained. "...And they put me in a chair. It was like a chaise lounge on wheels. And pushed me next door. I don't know whether you're a clergyman home or what it was. But they did and it was not open. Then they pushed me across the street to where the church was. And that one was closed.
"And then they actually turned me upside down and dumped me on the steps of that church. And I had these big swollen legs that I was worried about because of heart failure. I had stood out in that corner. Trying to wave people down to help me. And no cars would stop."
Thankfully, Overman said a kind, young couple did stop and got her a room in a motel for the night. Eventually, Overman found her way to SSHH and now has a stable home.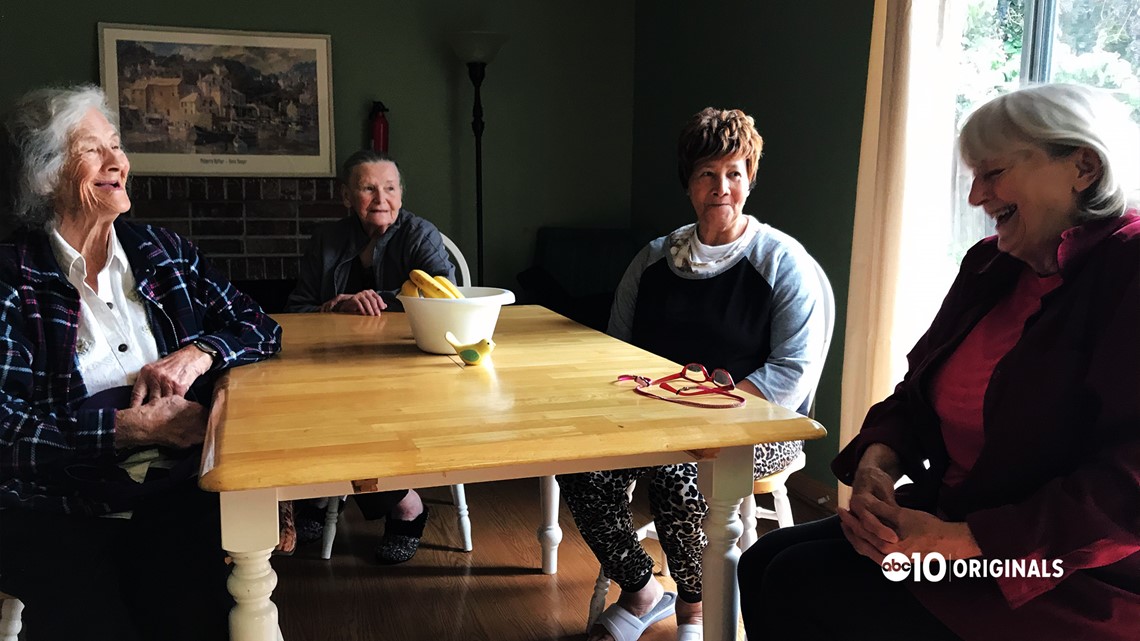 Since 2018, SSHH has sheltered 344 homeless adults in its rehousing shelter. At least 148 of those people were 55 or older and 65 were aged 65-93 years old. SSHH officials said the shelter, which is designed to rapidly resolve episodes of homelessness, has struggled to find suitable housing options for most of the elderly participants.
Jeremy Baird, who works with SSHH, said providing support for such individuals is resource intensive and disproportionately costly because of specialized costs associated with assisting the elderly.
Interestingly, Overman had five children. Like many Americans she doesn't want to be a burden to them.
"I did not want to do anything in my kids' lives that would jeopardize their relationships with their husbands," Overman explained. "I didn't want to be an interference in their life that caused them to have a divorce or to have anything unpleasant happen. So that part I think bothered me a little bit, but I understood it. I mean, I understood why they had their own lives to go on and live. I had them to raise them. I didn't have them to raise me."
Despite her situation, Overman refuses to feel sorry for herself. Yet, she acknowledges the reality.
"The rent is so high, even if you live on a fixed income it's hard for you to get a place unless you have outside help by a company like this one that helps you," Overman said. "And if you can't get help you're almost…lost. You know, especially when you get to be older. You know, nobody wants to hire an 85 year old woman who has COPD high blood pressure."
So, the warning bells are sounding. Like other forms of homelessness, there is no one single cause. Yet, there is something unmistakably American about the situation these seniors find themselves in.
"I don't know if it's a sickness or I don't know how to describe it," said Coleman. "It"s our culture."
FOR NEWS IN YOUR COMMUNITY, DOWNLOAD THE ABC10 APP:
WATCH MORE FROM ABC10 ORIGINALS: ABC10 Originals offers original series, investigations and deep dives, exploring a wide range of issues that features people and stories in the Central Valley and Northern California.