SACRAMENTO, Calif — A recent beauty trend is making botox much easier to access.
A quick search on Facebook pops up several botox parties happening soon in and around the Sacramento area.
"It affects your look, how your eyes look, how your face looks," said Dr. Mahmoud Khattab, with Precision MD.
While people may be targeting those fine lines, medical professionals like Dr. Khattab, warn about the fine line between convenience and safety.
"We are living in an age where, again the convenience and fun, we want that type of fun," said Kimberly Rubey, a consultant at Precision MD.
Precision MD is a cosmetic surgery center in Elk Grove. They perform Botox, fillers and other procedures.
Dr. Khattab, a board-certified plastic surgeon, is the only one who does Botox injections at Precision MD.
"I don't think it's a good idea to go to those parties for a number of reasons. I have seen patients that were under-treated or over-treated, or treated in the wrong area or wrong injection, meaning they have droopy eyes or big bruise,' Dr. Khattab said.
Botox parties can be held inside someone's home, at a salon or at a business.
"When you are in such a social environment you are risking that level of professionalism, even with a professional. That can get a little blurry," Rubey added.
Dr. Khattab said it's best to have a medical professional administer the Botox in a medical environment because it is a procedure that can have serious risks.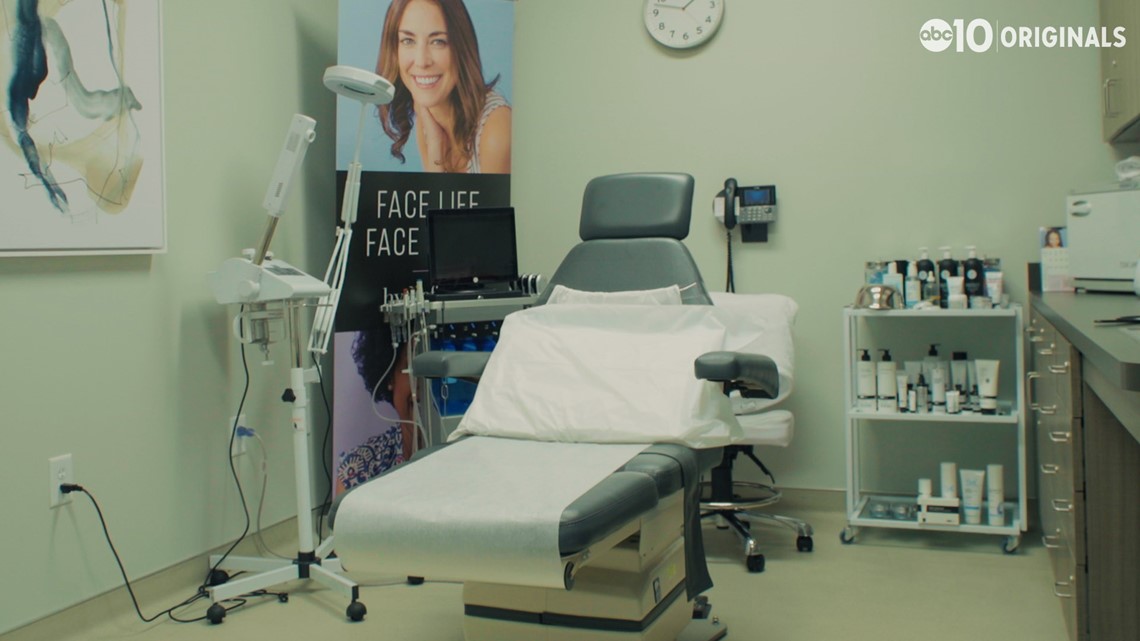 "If you got to other places, salons or things like that, I don't know how the equipment, the safety of the injection, risk of contamination. We can run into sometimes dangerous things like Hep C or HIV if we, by mistake, share needles or book the wrong person" Dr. Khattab said. "Botox is a combination of science, art and experience, and in my opinion doctors are more qualified to do these treatments."
READ MORE FROM ABC10 ORIGINALS:
"The Medical Board of California does not regulate Botox parties. What the Medical Board of California does is regulate the physicians who are performing these treatments," said Carlos Villatoro, the public information manager with the Medical Board of California.
Villatoro said all consumers getting Botox should know that only a few people with the right type of license can administer Botox.
"State law doesn't prohibit where Botox procedures can take place as long as they are administered by a physician who is licensed by the Medical Board of California, a registered nurse, or a physician's assistant under the supervision of a licensed physician," Villatoro said.
No one unlicensed can administer Botox, including medical assistants.
ABC10 asked the board to pull some data to see if there are trends with Botox complaints.
"Within the past five fiscal years, the board has seen an increase in the number of complaints related to Botox," Villatoro said.
In 2014-2015 the board received 34 complaints and every year increasing to last year at 75 complaints. So far, the most recent data shows 33 complaints, statewide.
"The concern of the board is that physicians are following standard of care when administering Botox to their patients," Villatoro emphasized.
If you are concerned, ask questions, ask for documentation and check to make sure your medical professional is board certified and licensed.
"If you are going to a social party, there should be some documentation of what you are doing, how you are doing, and when," Rubey said.
You can download the Medical Board app to monitor up to 16 doctors at a time. That will tell you if they have been disciplined. Also, file a complaint with the board if something does go wrong.
FOR NEWS IN YOUR COMMUNITY, DOWNLOAD THE ABC10 APP:
WATCH MORE FROM ABC10 ORIGINALS: ABC10 Originals offers original series, investigations and deep dives, exploring a wide range of issues that features people and stories in the Central Valley and Northern California.