Acres of Hope: Breaking the cycle of homelessness
When you hit rock bottom, where do you go?
Acres of Hope – An Introduction
For women like Violet Slye and De Anna Martin, rock bottom led them to Acres of Hope. Slye is currently in the program and Martin is a successful graduate.
Acres of Hope is a non-profit organization based in Auburn, dedicated to helping women and children mostly in the Placer County area.
The program is selective and thorough, only taking on 10 families at a time. One reason is there is only one shared dining room and kitchen.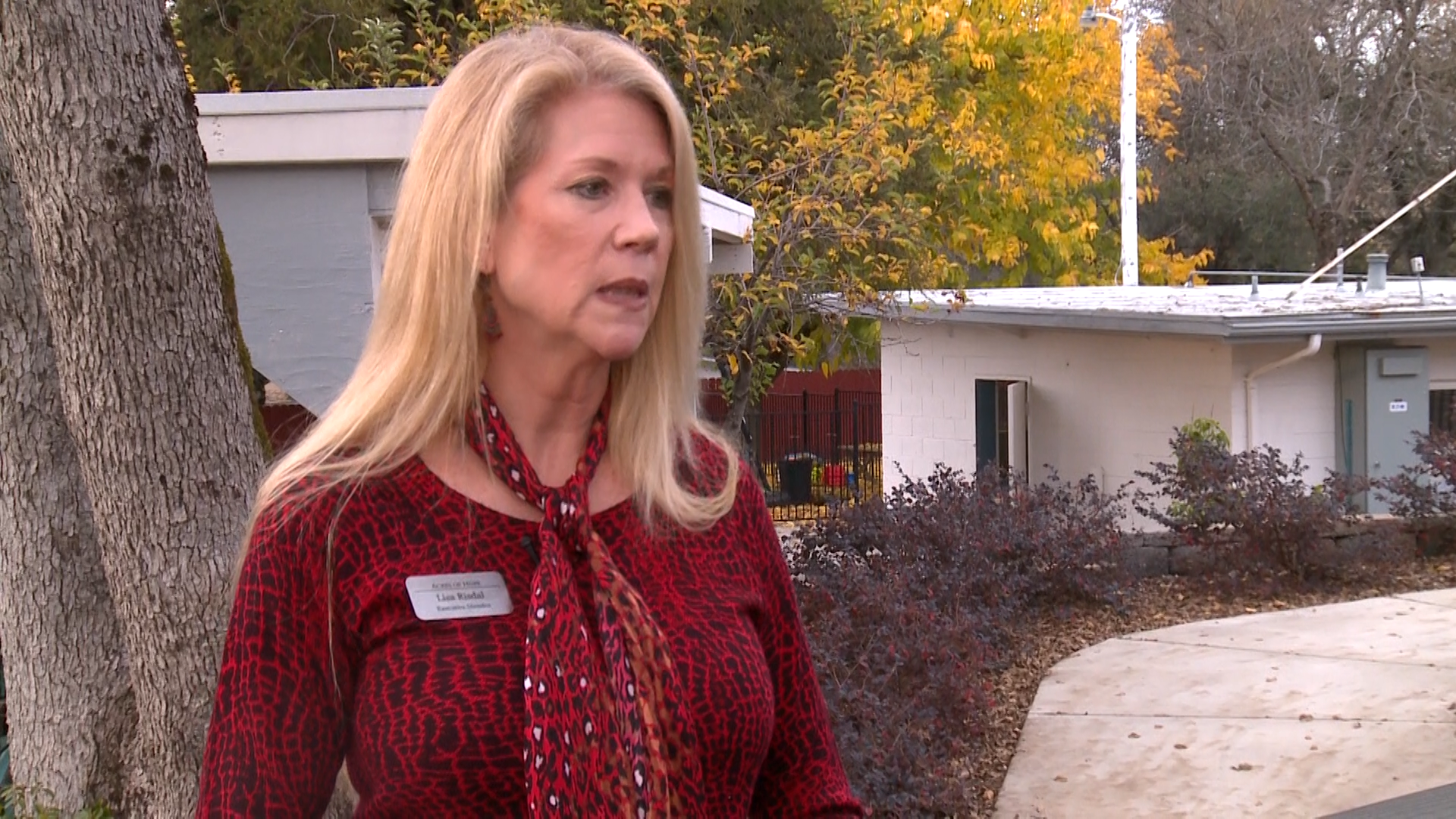 "The women take turns learning to cook for everybody," said Lisa Risdal, executive director of the program. "I love watching a mom who couldn't boil water before make a meatloaf the size of a football… and watching families eating and saying, 'That's the best meatloaf I've ever had!' That's the kind of things we see every day and it's so invigorating, energizing and spurs you on more and more."
While Acres of Hope may sound like a family shelter, it prides itself on being much more. Risdal said it's an emotional journey for the women, a program that lasts up to two years.
To get in, women have to fill out an application that includes writing an honest and open letter. Some women are intimidated by the process and choose not to join the program or leave before they've completed it.
"We're very structured, faith-based, some moms are not ready," said Risdal. "They're still on the hamster wheel, looking for free room and board. They're not ready to commit to digging deep into their issues."
Many of the women are also referred by a probation officer, CPS worker, or counselor who believes they deserve a second chance.
"Mom learning to be mom for the first time, siblings learning to be siblings for the first time," said Risdal. "A lot of the real healing renewal goes on in those cottages."
Risdal added that a lot of the funding comes from private donors who believe in the program.
"We're all about renewal, we don't view homelessness as the issue. We view homelessness as a result of negative patterns of behavior, driven out of bad issues."
The moms in the program come from a variety of horrible circumstances such as domestic violence, sexual abuse, foster care abuse, drug addiction and human trafficking.
"Women come here and have been in survival mode their entire life, since they were children," said Risdal. "And now they have their own children. By us inserting ourselves, it's almost like putting that stick in the spokes. Not just for that mom, but those kids, and those kids' kids, and generations to come.
"My father passed away when I was 3. My mother is in her own… addiction, so to speak," said Slye. "I was raised pretty much in the system."
Slye went from home to home, but none of it ever worked out.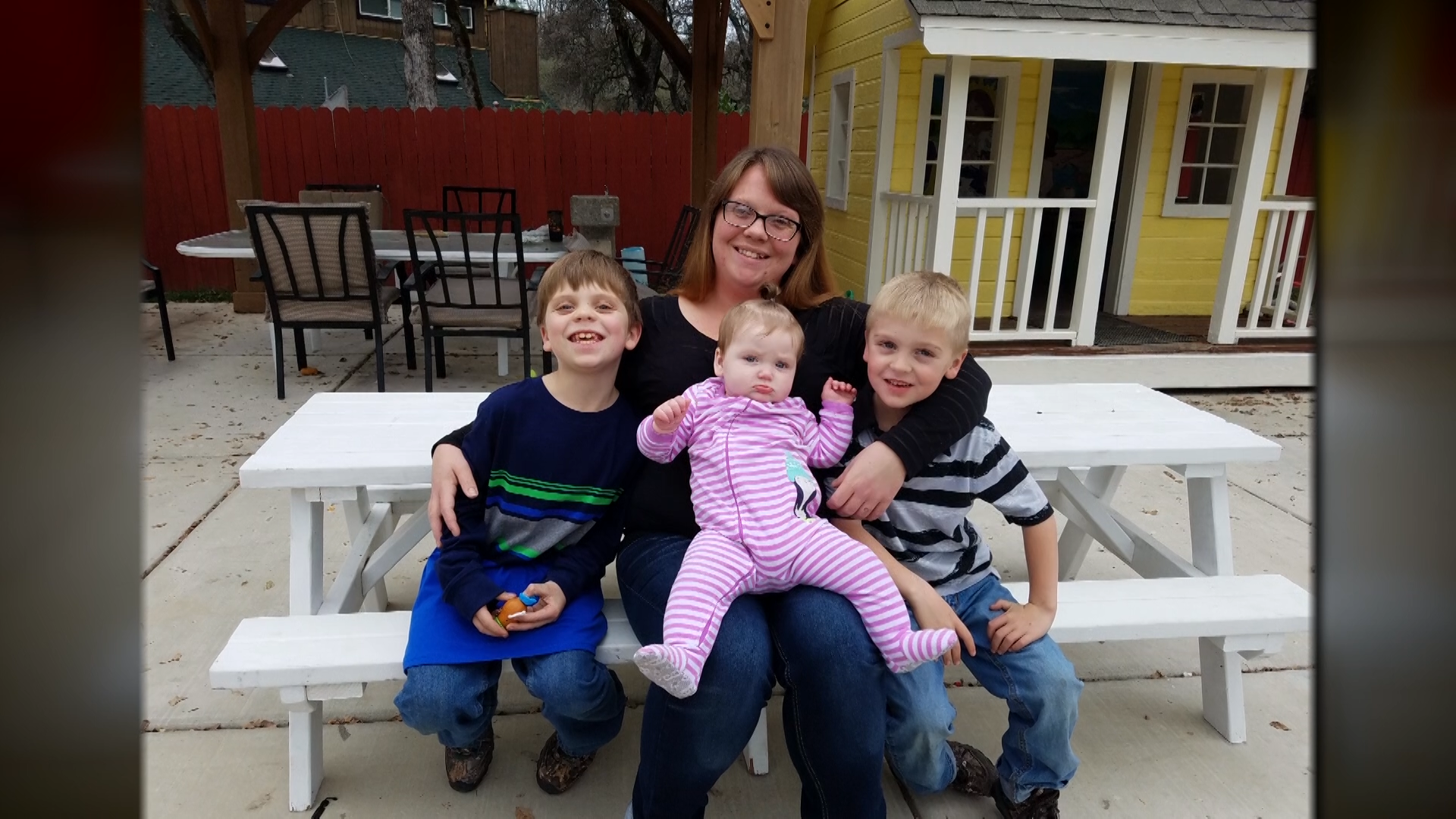 "I don't have any family really. I don't have… parents… that I've always wanted," said Slye.
She adds that in addition to moving around the foster care system, she was sexually abused. It's something that was painful to talk about.
"My childhood and innocence was taken at a very young age [by] a very close relative. I didn't speak on it for a while," said Slye. "My innocence was taken and I never really got that back, never had a chance to grow up like that, you know?"
What followed a traumatic childhood was only more trauma. For Violet, her focus was just on survival.
"When you're on the streets, you gotta do whatever you can to survive. We lie, we cheat, we steal, no moral code," said Slye. "Here we re-learn that. We don't have to be that. That [past] doesn't define us."
Slye was accepted into the program a day before her birthday.
"It was a great gift," said Slye. "Since I've been here, I've felt so blessed. The biggest blessing Acres has given me is a chance to breathe, process, respond and not react and live in survival mode."
Survival mode included drugs, drinking, burglary, and domestic abuse.
It would take a trip to the hospital before she left her husband.
"I let the control and manipulation take over," said Slye. "I let myself be OK to get that little bit of hope, that little bit of love. I was able to take all that stuff."
When Slye got pregnant with her third child, she knew she couldn't live in that survival mode any longer.
"I got to my knees one day and prayed with all my heart," said Syle. "I didn't want to raise a newborn on the streets and have her taken away. I wanted to see my boys, wanted to be healthy for them."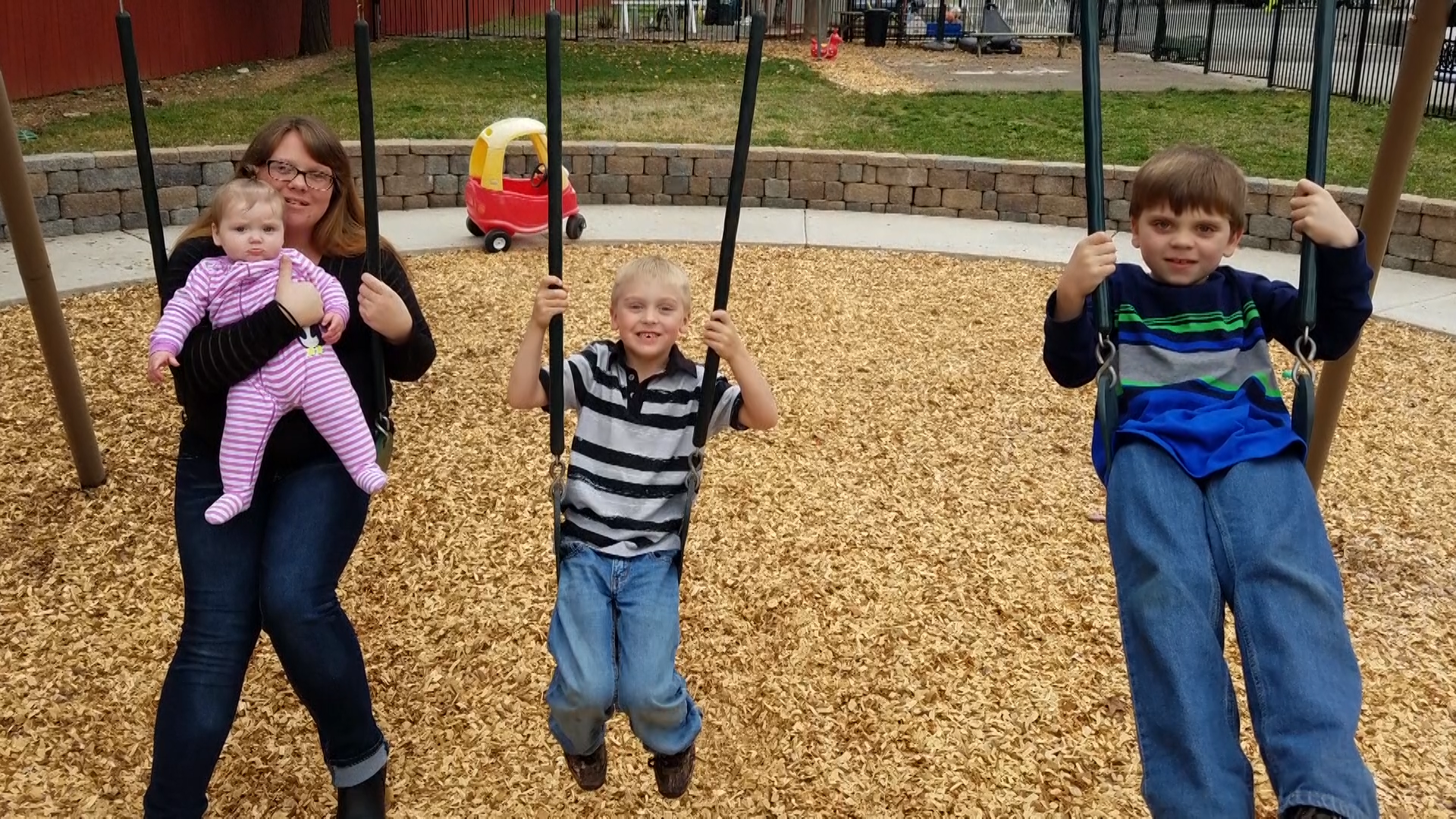 Slye said being in the program for just a few months has already opened her eyes.
"I had a lot of unresolved feelings and didn't know how to feel anything or go through that processing phase to grieve. I acted out. I was crying out for help in all types of ways. It wasn't until I got here did I realize."
Slye is still new in the program, but she's making huge strides. For once, she says she is living to live and not living to survive.
"That I have worth… that I am loved," said Slye. I don't need anybody to love me. Nobody defines my worth. I do."
"I'm a single mother of 3 kids. I'm a graduate of Acres of Hope. I'm currently a lead cook at Winchester [Country Club]."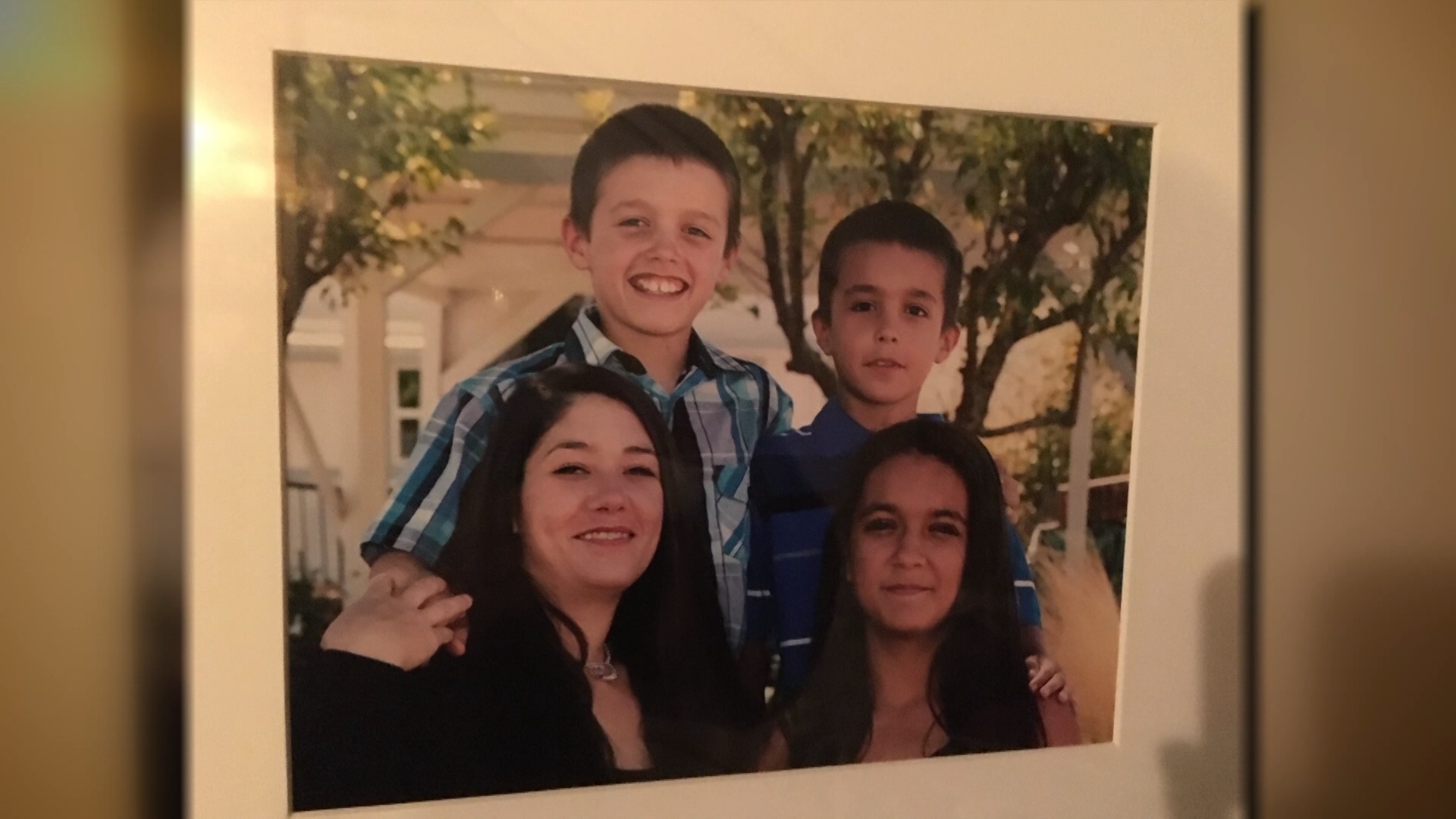 It's hard to believe, considering that just a few years ago De Anna Martin couldn't even cook. But not knowing how to cook was the least of her problems.
"I'd get myself clean enough to get [my house, my job, my kids] back," said Martin. "But it was a cycle I didn't know how to break."
For Martin, addiction started with cigarettes as a kid.
That addiction grew to marijuana.
She tried to get help… countless times.
"I called every rehab, resource, women's shelter. I even tried calling CPS on myself," said Martin. "We just kept calling and kept calling. The very last number we called, an intern named Hope answered. She wasn't even getting paid. And she said 'You know? I'm not doing anything… I'm going to search the web and see if I can find you some help.'"
Reflecting on that kindness a stranger showed her brought Martin to tears in our interview.
And Hope would prevail. She found help for Martin and her family. But as usual, it was temporary.
For years, Martin and her husband and kids went back and forth. They'd sometimes have a home, sometimes would stay at one of their parents' home and sometimes they'd be on the streets.
"I would steal breakfast, lunch, and dinner for my kids. To the point where I would only steal…" said Martin, breaking down. "I would steal meat, so my kids had protein."
Martin's tears continued as she remembered one Christmas.
"I didn't even have a tree. I took a Crayola crayon and I drew one on the mirror. They had so many presents that I stole. I would hang them on the wall and when they would fall, they could just open it. And you'd think that was rock bottom, but it wasn't."
Martin wasn't at rock bottom then but it wouldn't take her long to get there.
"I started selling drugs. When I finally got caught, my kids got taken by CPS. I went to jail," laughed Martin.
Because that rock bottom is what led her to her recovery.
"It was my golden ticket," said Martin. "I finally got help."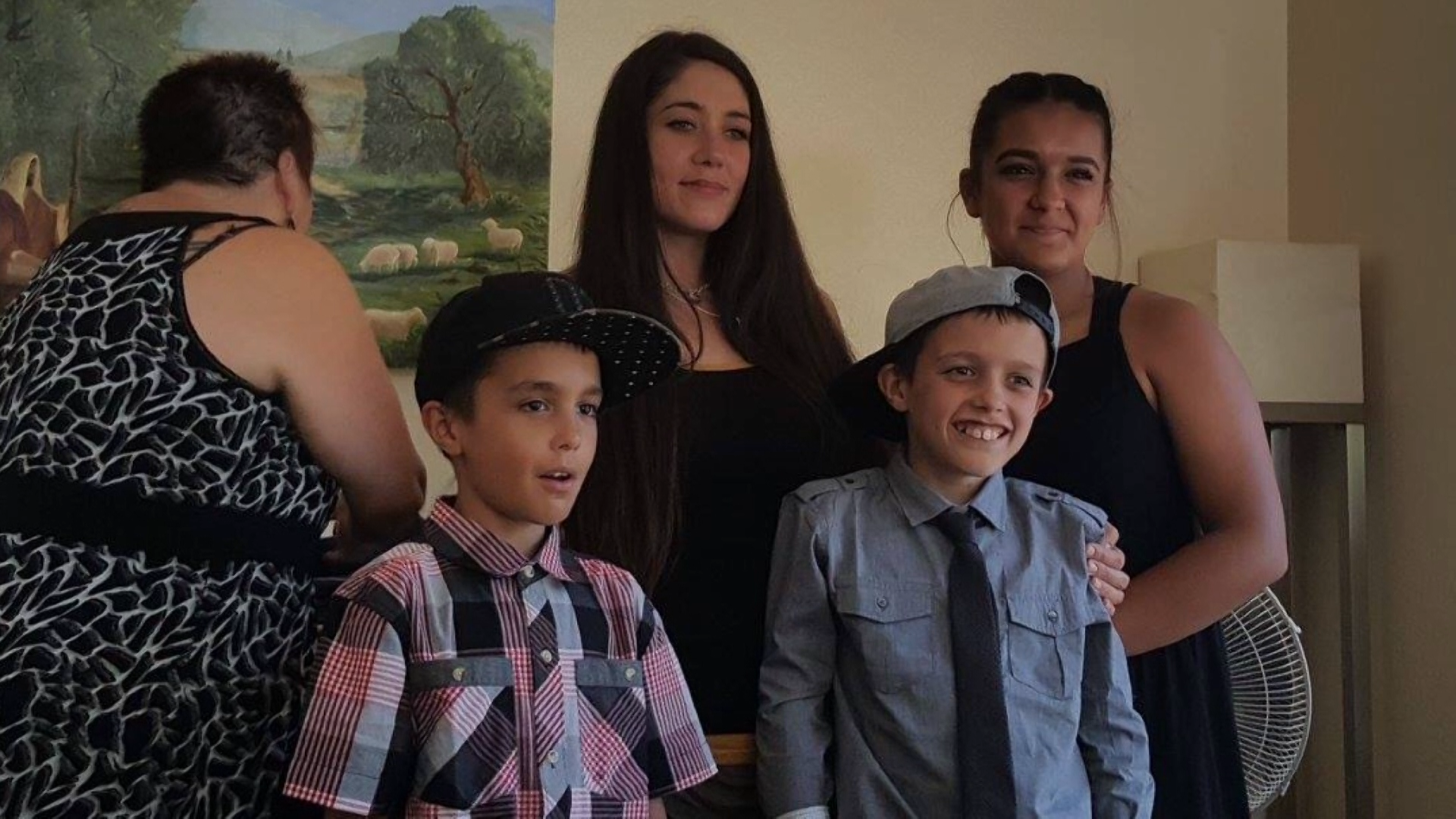 Martin went to rehab after she was released from jail. She tried to find a shelter but there wasn't one that would allow her to be with all three of her kids.
"I tried to prepare them mentally," said Martin. "'[Mom's] going to get help, but you guys may not be with me.' They're young so they didn't understand what I was saying, but I knew that's what it would come to."
This time, however, fate seemed to be on Martin's side. She stumbled upon a letter she had written years past, a letter for an application to Acres of Hope.
"The letter of where I was, was the exact position I was still in down to a tee," said Martin. "So much so that I ended up mailing in the same exact letter."
This time, her decision would change her life and for good. After two years, Martin successfully graduated the program.
She found pride in things many might consider small.
"When I got here, the first time I bought groceries I got compelled to my show my kids the receipt," said Martin. "Because it was the first time I had bought them food."
She tied up all her loose ends.
"I completed drug court, paid $10,000 in fines," said Martin. [The program] reconnects you with being a member of society."
And most importantly, Martin now has a new letter to write:
"Today, I am a woman of integrity. Today, I am the mother I never thought I could be. I have relationships that God has placed in my life. I have support and love and accountability and people. I have hopes and dreams. I have a future. And so do my kids. Today they get to dream. I've lived in survival mode since I was 9. And today I don't. Today I live."