PHOENIX — For the first time in U.S. history, federal water officials called a "shortage declaration" for the Colorado River, triggering cuts to water allotments for Arizona, Nevada and Mexico beginning in 2022.
"Like much of the West, and across our connected basins, the Colorado River is facing unprecedented and accelerating challenges," said Assistant Secretary for Water and Science, Tanya Trujillo. "The only way to address these challenges and climate change is to utilize the best available science and work cooperatively across the landscapes and communities that rely on the Colorado River."
Federal water managers of the Bureau of Reclamation forecasted earlier this year the decision would be coming in August as the southwest suffers from a nearly 22-year mega-drought.
The Upper Basin experienced an unusually dry spring in 2021. Runoff into Lake Powell between April and July totaled just 26% of the average runoff. Total Colorado River system storage is at 40% capacity, down from 49% at this time last year, according to federal water officials.
As a result of the declaration, Arizona will have to give up 18% of its allocation of water from the Colorado River beginning in 2022. More than a third of Arizona's total water supply comes from the Central Arizona Project originating from the Colorado River.
"The announcement today is a recognition that the hydrology that we planned for years ago that we hoped we would never see is here," said Camille Touton, Deputy Commissioner of Reclamation. "At the heart of today's announcement is also the acknowledgment of the hardship the hardship the drought has brought to the people of the basin states, to our tribal communities and to Mexico."
Touton also said additional steps may be necessary for the near future.
Farming and ranching operations in rural Arizona will likely feel the impacts the most from water cutbacks. Reducing their share of water could increase the price of food, water experts recently told 12 News.
Arizona uses about three-fourths of its water supply on agriculture.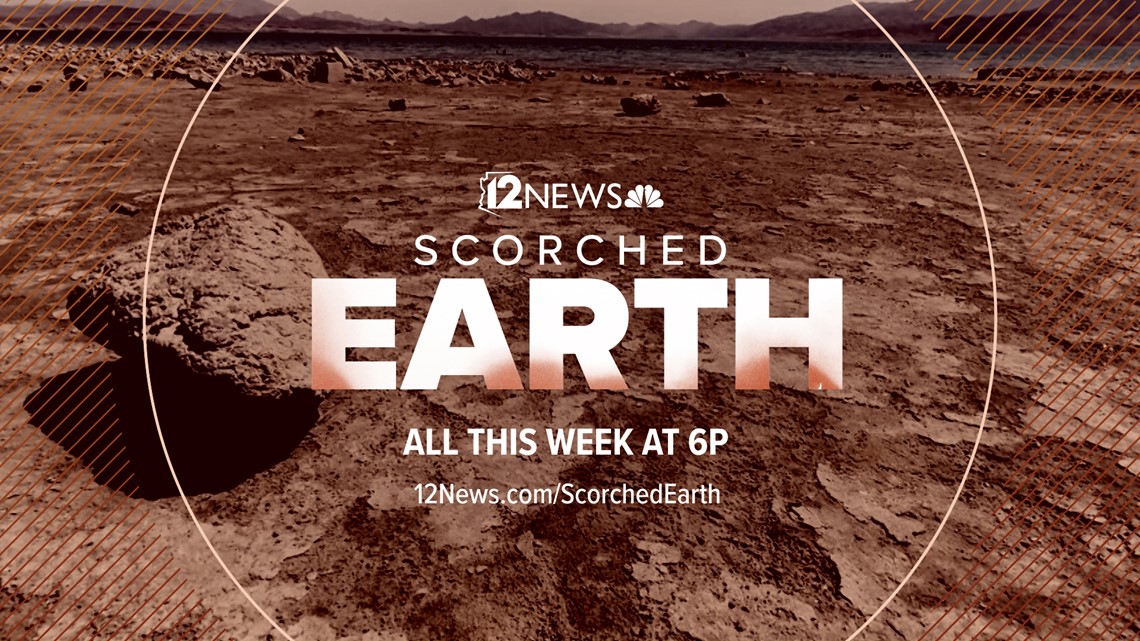 In response to the prospect of Arizona losing a share of Colorado River water next year, The Arizona Department of Water Resources released a statement to 12 News in June, saying in part, "These reductions are painful, but we are prepared."
"As we face the prospect of a hotter and drier future, we are confident that with our long history of successful collaboration among our diverse stakeholders…we will continue to find innovative and effective solutions," the statement reads.
Up to Speed
Catch up on the latest news and stories on the 12 News YouTube channel. Subscribe today.