GARDNERVILLE, Nev. — Authorities in Nevada's Douglas County have lifted evacuation notices that were prompted by a wildfire southeast of Lake Tahoe near the California line.
The evacuation notices were lifted Tuesday night and Wednesday morning. Authorities previously said up to 1,000 homes were threatened. The fire was burning in grass, brush and low trees about 10 miles southeast of Gardnerville.
The fire ignited on Sunday, July 6 in the Pinenut Mountains southeast of Gardnerville, Nev. Massive black plumes of smoke from the fire could be seen all the way in Reno, some 70 miles away. The fire broke out on land managed by the Bureau of Indian Affairs.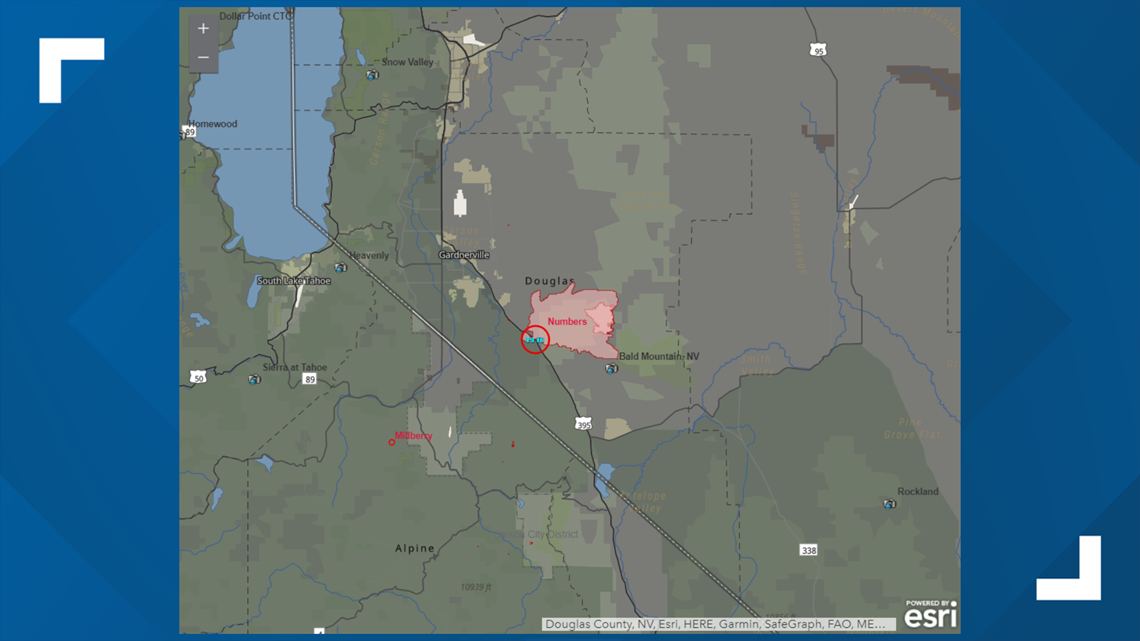 Extreme fire conditions have fueled the blaze since it first flared up and Wednesday's conditions do not give firefighters any breaks. Hot, dry weather is expected again with winds up to 30 mph. Calfire aircraft have been assisting Nevada fire crews with airdrops.
Cause of the fire wasn't known. One home and 10 outbuildings were reported destroyed. There were no reported injuries.
Read more from ABC10
FOR NEWS IN YOUR COMMUNITY, DOWNLOAD OUR APP: