In the center of campus at The George Washington University, junior Danya Sherman sat down with WUSA9 to open up about her past. She knows first hand the pain that comes from sexual violence.
"In the summer of 2016," she said. "While I was studying abroad in Spain, my friend drugged and sexually assaulted me."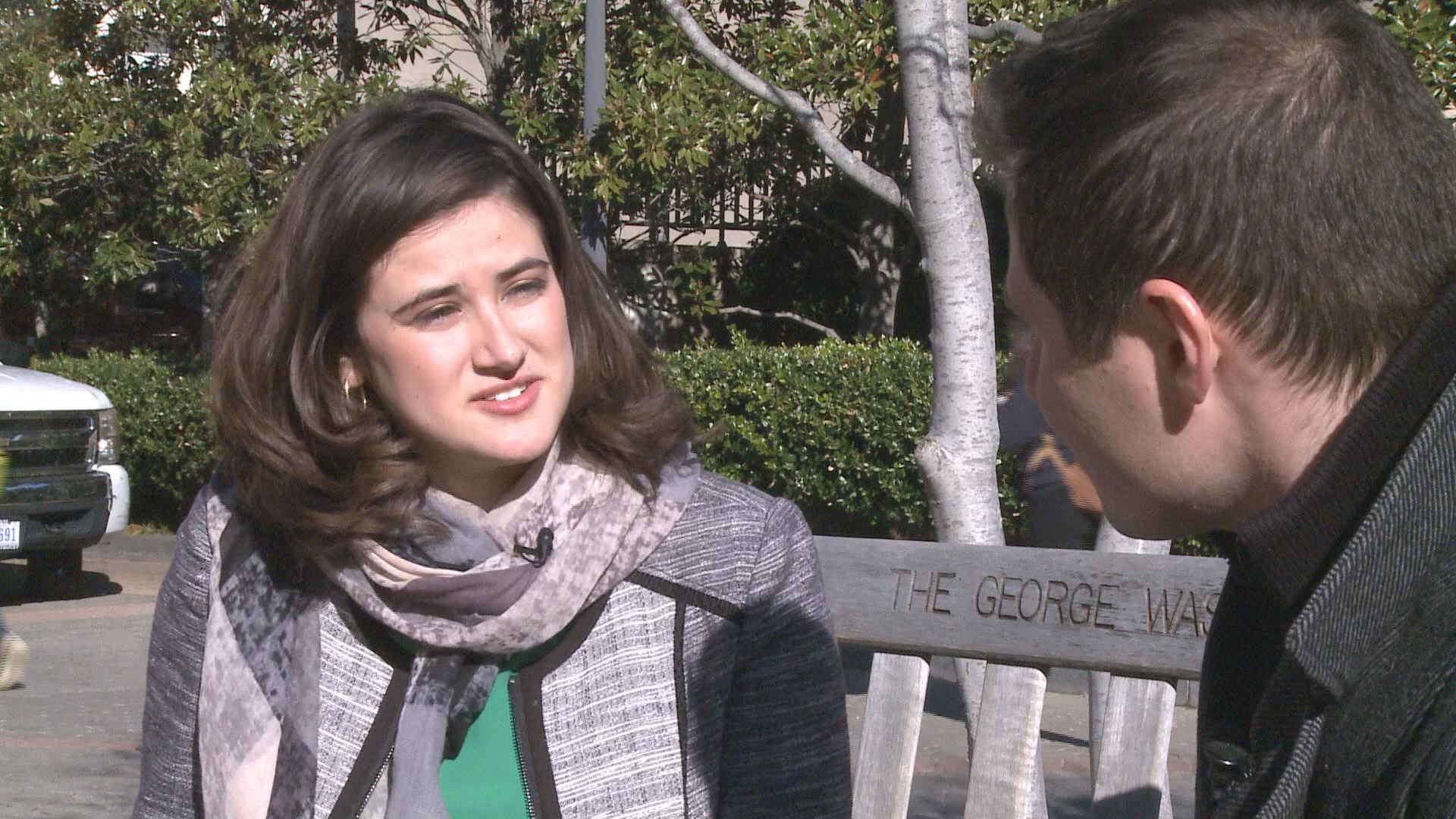 Using that trauma as motivation, Sherman decided something needed to be done about the "date rape drug." That's why she invented a product called the "KnoNap," which can detect drugs in drinks.
"It's kind of the greatest revenge I could get," she said. "To create something to say never again."
Sherman said she hopes the napkins will be on sale by this fall, and will be sold for a "cheap, affordable" price. When looking at the KnoNap, it's impossible to differentiate it from any other napkin.
"They look and act like regular napkins..." she said. "The only difference is that the person can take a drop of their drink, and place it on one of the detection areas in the corner. And if there's a drug presence indicated, there will be a color change next to it."
The napkin tests for various substances including Rohypnol (roofies), Xanax, and other drugs that can cause disorientation while drinking. Sherman said that it was important that the KnoNap looked like other napkins.
"Seventy percent of assaults occur between people that know each other," she said. "And that's why we wanted a discreet product. So people don't have to choose between social comfort and their own welfare."