SACRAMENTO, Calif. —
This week's main weather feature will be daily, incremental temperature gains pushing daily highs closer to 90 by the time the weekend rolls around.
Low pressure has kept the Memorial Day weekend relatively cool for late May standards. The average high temperature in Sacramento for May 29 is 84, but temperatures have been in the 70s since Monday of last week.
Monday and Tuesday remain cool before the warming trend kicks off Wednesday. Temperatures on Wednesday will still be slightly below average before returning to average Thursday and likely above average by the end of the work week. High temperatures are expected to be around 90 degrees in the valley by Friday.
In the Sierra, temperatures have been more brisk as highs have been in the 50s and 60s. By the end of the week, highs will increase into the 60s and 70s depending on where you are in the Sierra.
Thunderstorms have formed daily in the Sierra and this trend will continue through the extended forecast thanks to the presence of upper level moisture and unstable air. By Thursday, chances of thunderstorm development still exist, although the chances will be lower.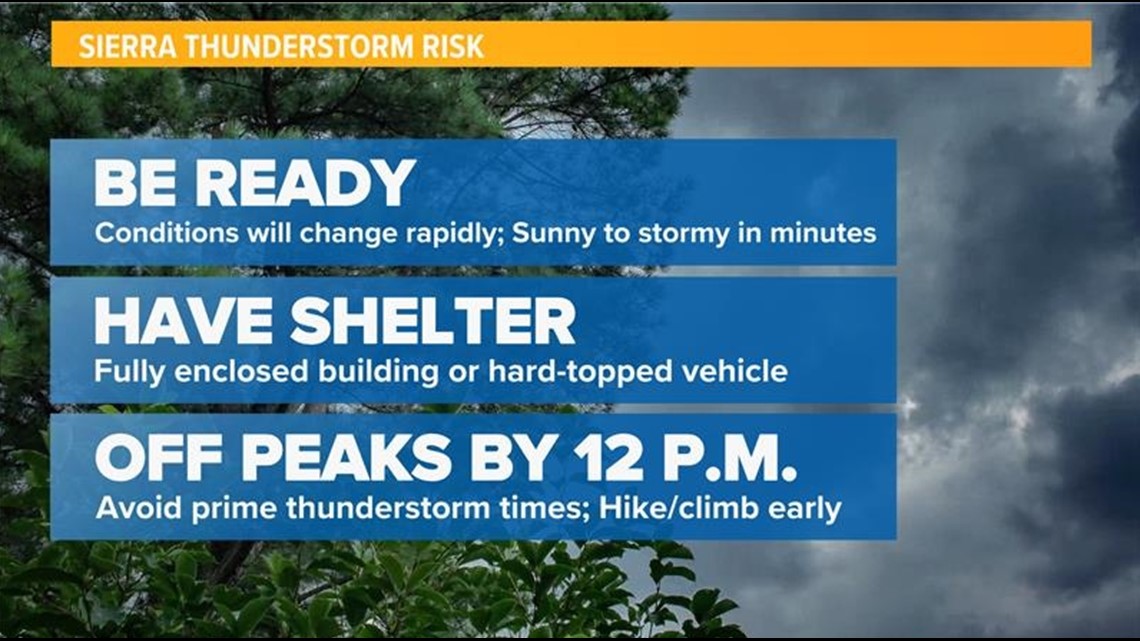 Model uncertainty exists in exactly how hot it will be during the first week of June. The GFS (American) model has high temperatures skyrocketing to near triple digit levels in the valley by Sunday and continuing through the middle of next week.
The ECMWF (European) model has temperatures in the 90s on Sunday but cooling down into the upper 70s and lower 80s in the valley by the beginning of the next work week.
The National Blend of Models, operated by the National Weather Service, favors a solution more in line with the ECMWF, meaning highs in the low to mid 80s for the first half of next week.
ABC10: Watch, Download, Read