At 25 weeks pregnant, Melanie Payne started getting Braxton Hicks, also known as "false contractions," which sent her to the hospital with her husband Mark for a check-up.
Within two hours, baby Brooklyn was born.
The micro-preemie spent the next couple of months in the Neonatal Intensive Care Unit at UC Davis Children's Hospital facing life-threatening conditions.
"I remember being oddly calm because there was nothing I could do about it," Melanie said. "Things started happening so fast that I think I was mostly in shock just letting it all happen."
In the first month, baby Brooklyn survived heart surgery and two laser eye surgeries.
Brooklyn's dad was shocked and did his best to remain positive. Doctor's told him that Brooklyn's chances of survival were 25 percent, and there was a high chance she would have severe developmental problems, like Cerebral palsy.
"That was just brutal to hear. I didn't tell her [Melanie] that for like six months...I just didn't think that was helpful," Mark said.
Melanie describes his decision to keep Brooklyn's prognosis to himself as the right one at the time, saying, "I didn't want to know."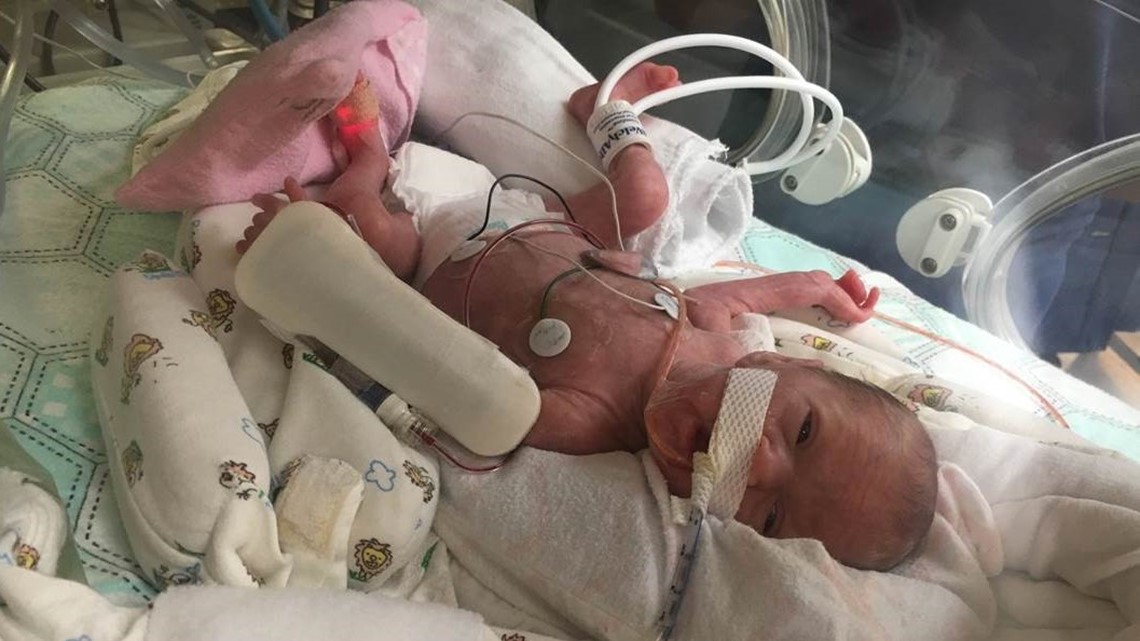 That trust in each other reflects who Melanie and Mark are as a couple. The college sweethearts met while attending UC Davis. He was the college basketball captain and she was the volleyball captain. They got married after graduation and moved to Europe for six years to pursue Mark's professional basketball career. When they conceived, that was their cue to move home to El Dorado Hills.
The hometown support was a key in Brooklyn's recovery. The medical miracles and care provided by their surgeons, doctors, nurses and social workers at UC Davis Children's Hospital were miraculous, too.
"It was very important that I was treated as well as Brooklyn because when you have a traumatic birth like this, you're at a higher risk for postpartum depression," Melanie said. "They were on top of me. If I so much as sniffled or had watery eyes the social worker would come in and check on me so that I wouldn't get lost in the whole thing."
Mark echoes Melanie's appreciation for the care provided by the hospital and talks about how close they became with the staff.
"There are a few nurses we'll be close with and develop friendships with and do couples things with," Mark said. "When you go through something like that you're just so grateful to the people that help you. It's just invaluable."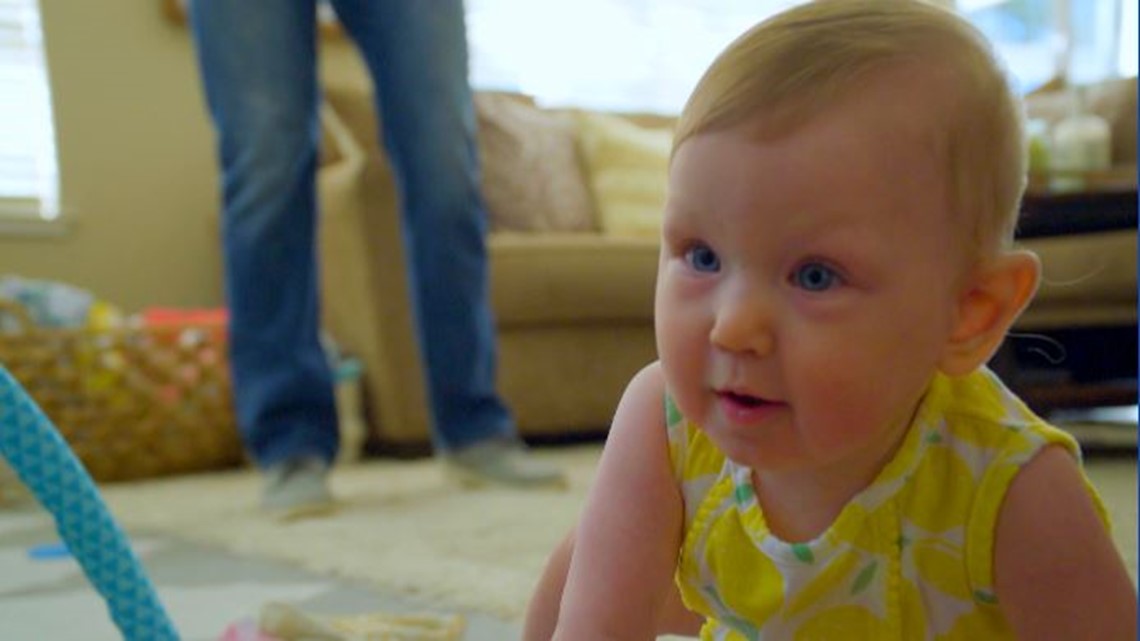 Baby Brooklyn celebrated her first birthday this summer and Melanie says she's medication-free.
"She's healthy, 100 percent healthy," Melanie said.
As for the future, the couple has a therapist come to their home to take Brooklyn's measurements, monitor her scooting and hand coordination.
"She's right in line developmentally with where she should be. Around age two, she'll likely catch up," Mark explained with confidence.
"She's the strongest little girl I know," Melanie said. "I tell Mark all the time that she's my hero. Just everything that she went thru that she will never know she went thru brings me to tears."
With a new life perspective, Melanie is working on writing a book recounting the Payne family's life-changing birth experience as a way to encourage families going through similar trauma to never stop fighting.