As Costco opens in Elk Grove, it looks like that will just be the beginning of new retail growth in the city.
Developers are working to fill space in "The Ridge", which is a new shopping center under construction alongside the new Costco at Elk Grove Blvd. and Bruceville Rd. A leasing brochure from CBRE lists several big chains ready to call the shopping center home.
Confirmed restaurants and retail include:
Olive Garden
85°C Bakery
Buffalo Wild Wings
Café Rio
Farmer Boys
Great Clips
Halal Guys
Koja
Michaels
Noah's Bagels
Pieology
Starbucks
Stanton Optical
Sleep First
Craig Burress, the Executive Vice President with CBRE in Roseville, said more retailers will be announced after Costco opens on Sep. 27. He also expects "The Ridge" businesses to open in the first-to-second quarter of 2019.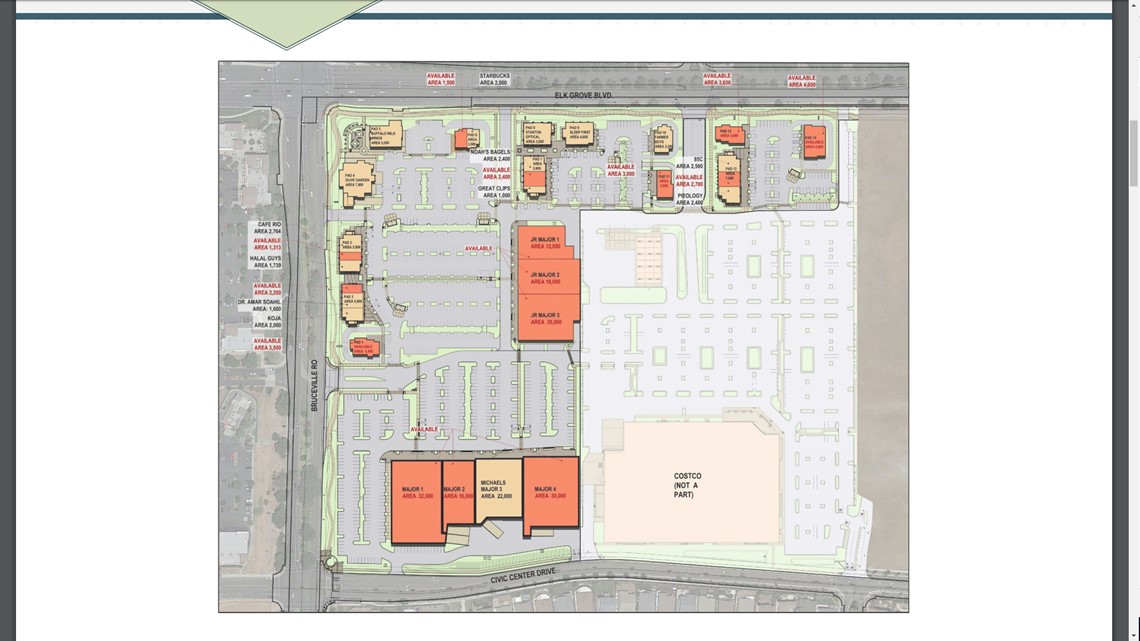 The shopping center is being developed by Pappas Investments. The company is also working on "Big Horn Village," another new shopping area planned on Elk Grove Blvd. Burress said he is already getting interest for that development, but it's too soon to talk about it.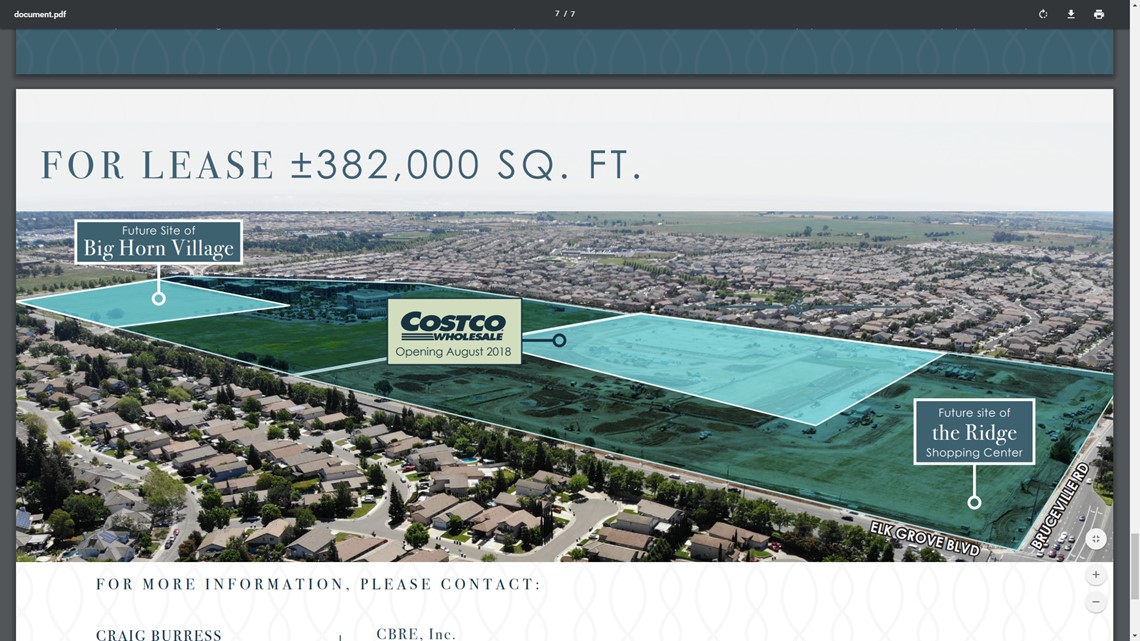 The Ghost Mall
The coming restaurants and retail are welcome news to many people in Elk Grove who have waited more than a decade on a mall in the Southern part of the city, that has never opened.
Howard Hughes Corp., which owns the property, says the company is targeting a fall 2020 opening for the Outlet Collection at Elk Grove. Recent signs on site had announced an opening this year.
In July, ABC10 talked with Darrell Doan, the Economic Development Director for the City of Elk Grove. Doan said Howard Hughes is having a tough time getting the level of pre-leasing necessary to move forward with construction.
A leasing brochure last year listed several stores planning to open in the Outlet Collection at Elk Grove, including Nike, H&M, Columbia, Guess, Express, Forever 21, American Eagle Outfitters and Victoria's Secret.
When asked to confirm any of the prospective tenants, Howard Hughes Corp. declined to comment. The company did say its "leasing efforts are 100 percent in full force."
Elk Grove officials say the developer has until November to decide whether to move forward with the project.