PATTERSON, Calif. — A rising San Joaquin River has prompted emergency officials in Stanislaus County to issue an evacuation warning for rural parts of Patterson and Grayson.
The warning covers areas in the immediate vicinity of the San Joaquin River from Grayson Road to Crows Landing Road.
"An Evacuation Warning is issued for a potential threat to life and/or property," the Stanislaus County Office of Emergency Services said in a Facebook post. "Those in the effected area should prepare now to leave at a moments notice if the situation becomes worse."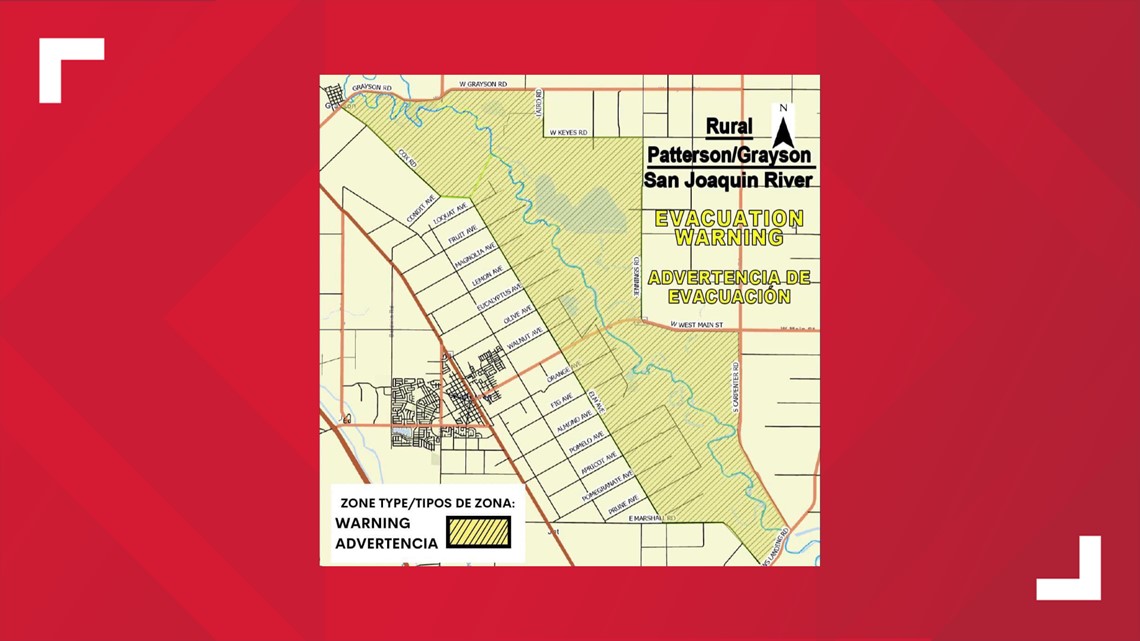 Two shelters have been opened for residents choosing to evacuate. They are at the Salvation Army Red Shield at 1649 Las Vegas Street in Modesto, and the Stanislaus County Fairground at 900 North Broadway in Turlock.
Evacuated residents can call (209) 552-3880 for more information.
Officials have also issued an evacuation order for a neighborhood in Modesto adjacent to the Tuolumne River near the 9th Street Bridge.
ABC10: Watch, Download, Read