SACRAMENTO, Calif. — Ever since a 13-year-old Carmichael girl lost her life to a severe allergic reaction to peanuts, her parents have been on a mission to make California safer for all kids with food allergies.
On Wednesday night, they shared their powerful story at a screening of a new documentary called "Food for Thought," produced by Sacramento PBS station KVIE.
Natalie Giorgi lived with her parents, twin sister Danielle, and two younger siblings in Carmichael. During the summers, the family would often vacation at Camp Sacramento in Eldorado National Forest.
Natalie and Danielle had been diagnosed as young kids with a peanut and tree nut allergy, and their family was careful to avoid foods containing any of those.
During a night at Camp Sacramento in July 2013, however, Natalie bit into what she thought was a regular Rice Krispies treat. She wasn't aware that this particular batch of the treats included peanut butter.
Shortly after that one small bite, a sudden and severe allergic reaction took Natalie's life.
Since then, Natalie's parents, Joanne and Louis Giorgi, have been raising awareness about childhood food allergies and working to change state law, including putting more EpiPens (epinephrine injections) in more places. Those help combat the symptoms of a severe allergic reaction, including the swelling of the throat, which can lead to suffocation.
They're now pushing for a new state law to enhance training for people who handle food in commercial kitchens, "including food allergies and cross-contamination to be part of the message that restaurant employees receive," Joanne explained.
"And it would also clarify the need to cover food facilities including camps," Louis added.
For the first time since that horrible night nearly six years ago, Natalie's identical twin sister Danielle is publicly sharing her perspective on losing her sister, both in KVIE's documentary and with ABC10.
"It's made us as a family to just appreciate every day and realize that things just can happen, it can change your life," Danielle told ABC10. "It was hard in terms of just figuring out life without her, especially starting high school and everything else, figuring out your identity without another person there."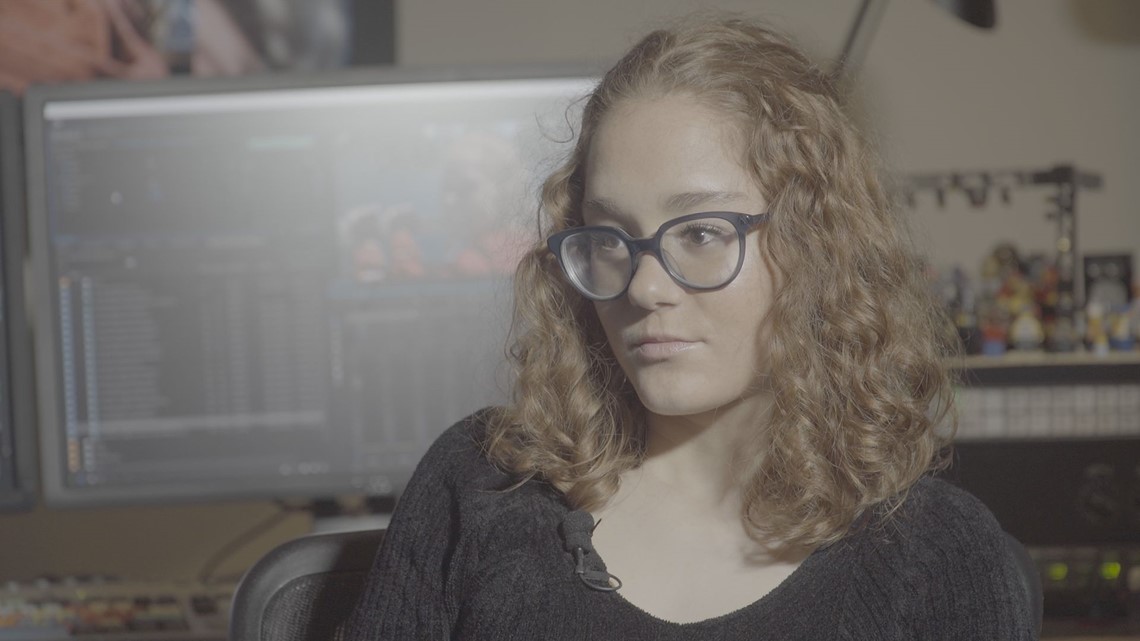 Danielle, 19, is a freshman at Saint Mary's College. She's telling her story in order to share a message.
"I think it's important to talk about food allergies and that it's a real deal," she said. "People need to realize that it is serious and even the littlest thing can set it off, too, so it's not something to joke about or take lightly."
Her family is working to raise awareness and change laws not only to honor Natalie's legacy but also to protect Danielle, who has the same peanut allergy her twin sister did.
"In classroom settings, in restaurant settings, just knowing that it is something that could take your life," Danielle said.
"Food for Thought" will air on KVIE at 7 p.m. Wed., March 27. It will be available for watching on KVIE's website sometime that same day.
________________________________________________________________
As kids go back to school, EpiPens are in high demand. But a national shortage of the drug, which is used during emergency allergic reactions, is leaving parents concerned. One Sacramento mom is speaking out.