SACRAMENTO, Calif. — A carjacking suspect was shot at lease once by a Sacramento County deputies in Carmichael on Christmas Eve, according to the Sacramento County Sheriff's Office.
According to the sheriff's office, just after 6 p.m. deputies got a call from a carjacking victim who was leaving work near the 9800 block of Business Park Drive in Rancho Cordova. The caller saying the suspect — a 44-year-old man — pointed a gun at him and demanded the keys to his Ford Explorer. The suspect then fled the scene leaving the victim in the parking lot.
Rancho Cordova Police Officers tracked a stolen vehicle to El Camino and Walnut Avenues. Then sheriff's deputies responded to an apartment complex on the 5100 block of El Camino Avenue and found the unoccupied Ford Explorer in the parking lot. Law enforcement said the man came out of the complex and began shooting at deputies.
The man then ran down the block near a Mountain Mikes Pizza where he then tried to steal another car before he was shot by deputies, according to the sheriff's office.
The suspect was then taken to the hospital where he is in critical but stable condition. It is unclear what the status of his injuries is. No one else was hurt during the incident.
The sheriff's office did not release the suspect's description or identity. Law enforcement said will be booked into the Sacramento County Main Jail for numerous felony charges.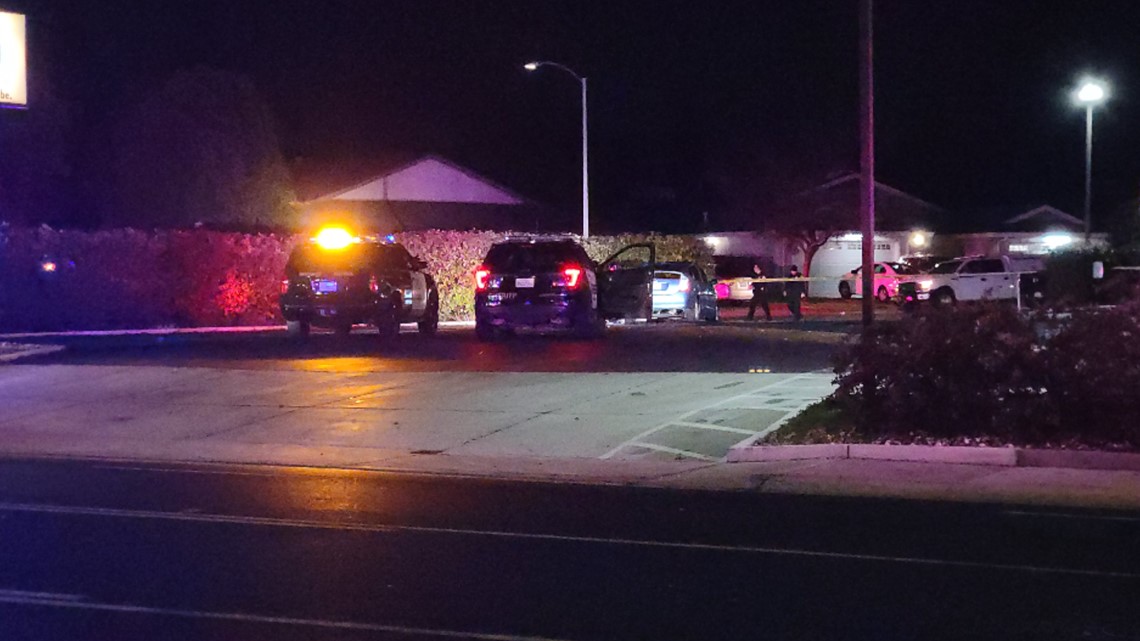 ABC10: Watch, Download, Read