GARDEN VALLEY, Calif. — Three firefighters who've dedicated a decade of their lives to protecting Garden Valley are on the chopping block following a failed tax effort, failed consolidation effort, and failed annexation effort.
Garden Valley Fire District has been staring down the possibility of staff cuts for months, and, after a last-ditch effort to save their crew members went up in smoke, those cuts seem to be an inevitable reality.
"We've essentially tried everything possible," said Fire Chief Clive Savacool. "We've tried annexations. We've tried consolidations. We've tried tax measures. Nothing has stuck, and frankly, none of the neighboring fire agencies have been enthusiastic about any kind of collaborative efforts that would create a sustainable consolidated fire district."
The staffing and service cuts are expected by the end of June and the drop in services is expected to be drastic. Their rotation will at points have only one firefighter on duty. Since Savacool doesn't intend on sending engines out with only one firefighter, that means increased response times and potential impacts to paramedic services.
There is simply not much that a single firefighter can do by himself. Savacool says a single firefighter could possibly get on scene and provide information to incoming crews and possibly arrive solo in a quick response vehicle for basic medical emergencies, like a simple fall.
"That's about the maximum you can do with one firefighter, other than that they really can't do a lot," Savacool said.
As a result of the staffing cuts, another program that likely won't be staying is their river rescue. One of the firefighters in charge of it is being laid off, meaning the program goes with him.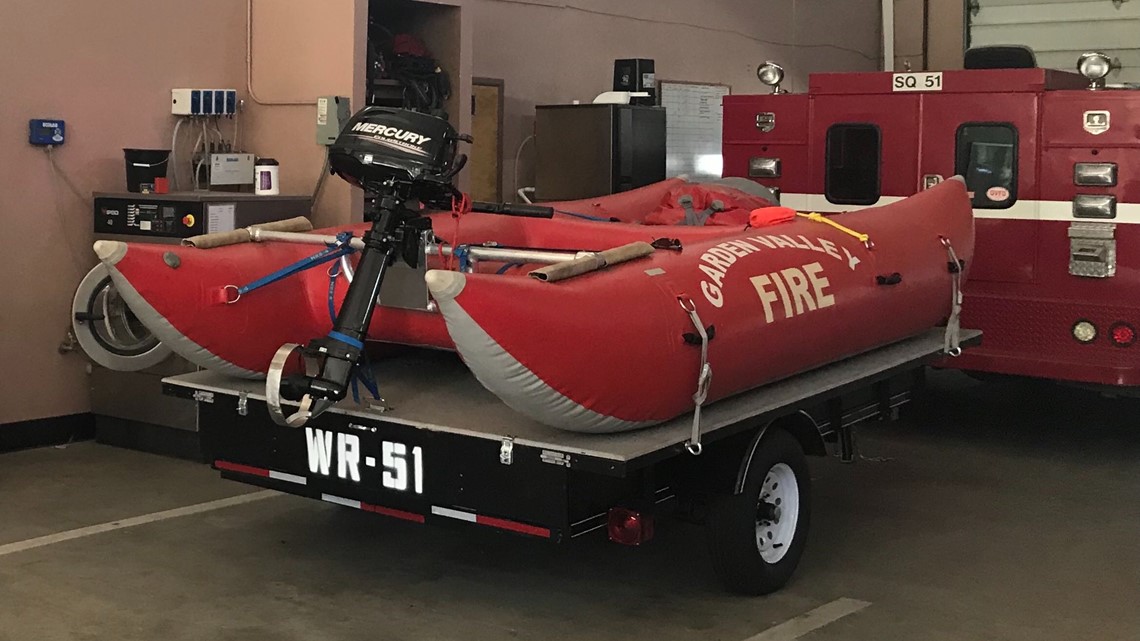 "People will be safe, but that's kind of a relative term these days. They are going to be as safe as we can make it," Savacool said. "We held almost a dozen community meetings and had lots of information posted, so everyone in the community should be very well aware of the service cuts."
Savacool said his highest priority for now is finding new jobs for the crew members looking at layoffs.
The three firefighters on the bubble are the ones with the lowest seniority. One of those firefighters nearly died in the Country Fire, only to be given notice he would eventually lose his job.
And, staffing woes might not end there. As all this happens, there might also be a search for a new fire chief in Garden Valley in the long term.
"I'm a lot more progressive and that frankly doesn't seem like that's what the community wants," Savacool said. "They just want a basic volunteer fire department, and the neighboring agencies don't want to collaborate. And, [if] the community isn't going to provide the finances to have a progressive department, then, I think, I'm probably not the best chief for the job anyhow."
Chief Savacool's resignation could mean one of the firefighters can keep their job if they replace him internally. However, Savacool said that option has not been explored enough at this time.
How this happened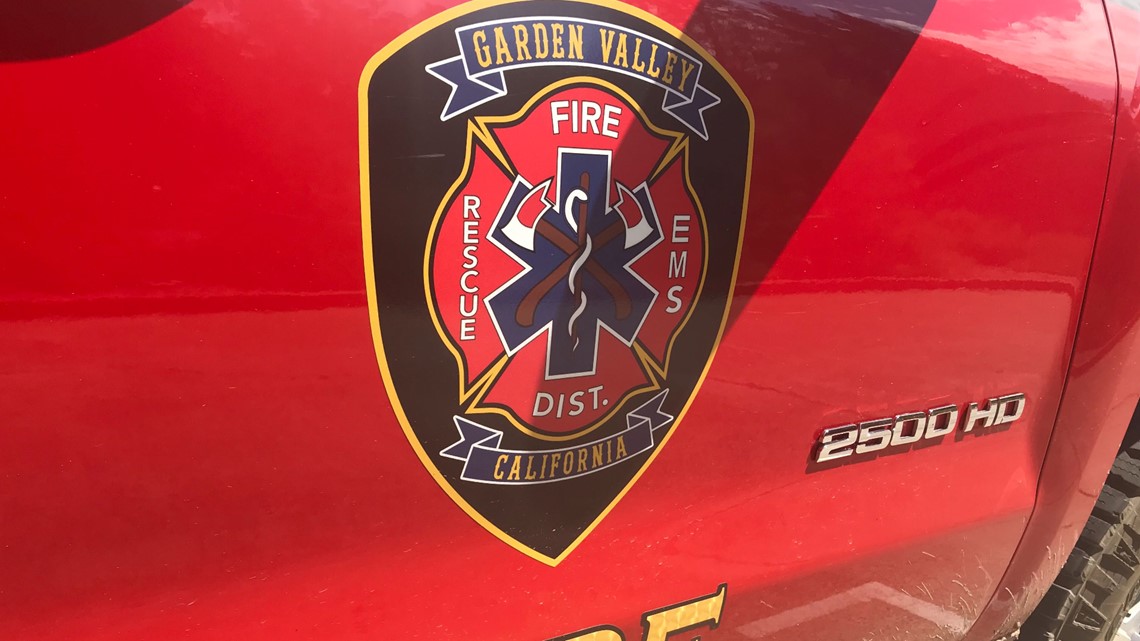 Savacool said the fire district has sustainability problems, essentially providing twice as many services for their community than the community is actually paying for. Savacool said the district's sustainability problem is something he's been trying to remedy since becoming chief.
One of those efforts was an assessment to fund service levels that was ultimately rejected by voters.
"We had to ask," Savacool said. "We had to go to the taxpayers. We had to ask them what they wanted us to do, what level of service they wanted, and, unfortunately, they chose the one that sends three firefighters packing, essentially after they've dedicated a decade of their life to the community. So, it's pretty heartbreaking."
The next effort was to consolidate with nearby Georgetown Fire Department and Mosquito Fire Protection Districts, but those efforts also fell through.
A final proposal was made where El Dorado County Fire District would annex nearby land to make a new fire district, inclusive of Garden Valley Fire. The money would keep the fire district afloat, and, according to Savacool, his crew was open to taking pay cuts to make the plan work.
After five months of discussion, that last glimmer of hope faded. El Dorado County Fire withdrew their proposal in late January.
El Dorado County Fire Chief Tim Cordero said his team was open to the conversation, but there were funding and budget concerns that wouldn't work for his fire district.
"The hit to us… was about $160,000 a year, so it wasn't like we were going to be losing $10 a year," Cordero said. "$160,000 annually as an estimate. That's a chunk of money. We can't just brush that off and take that hit."
While sympathetic to the situation, Cordero said he had to make the choice out of a duty to his own constituents and taxpayers.
"It's been kind of a tough reality this last week when we saw that there was really nothing left to do except layoffs," Savacool said.
FOR NEWS IN YOUR COMMUNITY, DOWNLOAD THE ABC10 APP: