CALIFORNIA, USA —
October 15 was the last day of National Hispanic Heritage Month and, coincidentally, it also marked 27 years that Carlos Suarez has been a part of the Natural Resources Conservation Services agency.
He realized this fact mid-sentence, during this very interview, and laughed at how he'd forgotten this work anniversary. Clearly, time flies when you're doing what your passionate about.
"I honestly wake up every day thankful this is the career that I have," Carlos said. "I don't see it as a job. I see it as a career that I've been blessed to do in this past 27 years."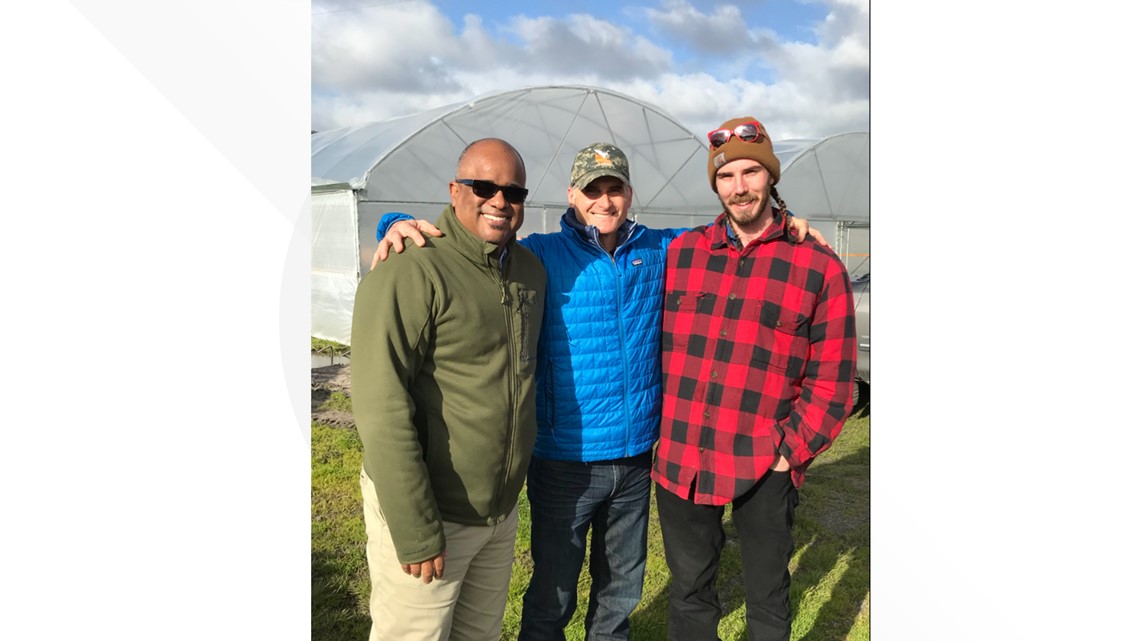 Carlos, the California State Director/Conservationist for NRCS-USDA since 2013, started working with the agency when he was still a college student at the University of Puerto Rico-Mayaguez. His work has taken him all over the country and even internationally. It's a career he takes very seriously, not just because of the level of importance that such a title holds, but because he knows what it means to be a Latino in such a powerful agricultural position.
"As a Latino, as a Hispanic, as a Puerto Rican, as a Cuban American, I take very seriously what I do because I know that I'm representing not only myself, but more importantly, I'm representing all the Latinos and the Hispanics in our state and in our nation. If I was able to do it, I know that any anyone can do it. You just have to have hard work, focus, and have good mentors."
As an undergraduate student, Carlos says that he had no idea what he was going to do when it came to his college education. Like many college kids, Carlos was struggling to find his path.
However, he was eventually accepted into the agricultural engineering department and was on his way to graduating when he took on a summer internship.
"That's when I was first introduced to NRCS, which back then was called the Soil Conservation Service 1990, and I fell in love. It was love at first sight. I fell in love with the agency. I fell in love with the organization and being totally honest with you, that's what I knew what I want to do for the rest of my life."
Carlos got his first job working for NRCS in West Virginia as an entry-level soil conservationist. Despite 27 years in the agency, he still credits that entry-level job with building the foundation of his decades-long career.
"I still stay in touch with my first boss because he was definitely a very positive influence in my development. I owe him a lot."
This type of thankfulness is part of what's fascinating about Carlos. Despite his high position and obvious prosperity in his field, he is extremely grateful to others for his success.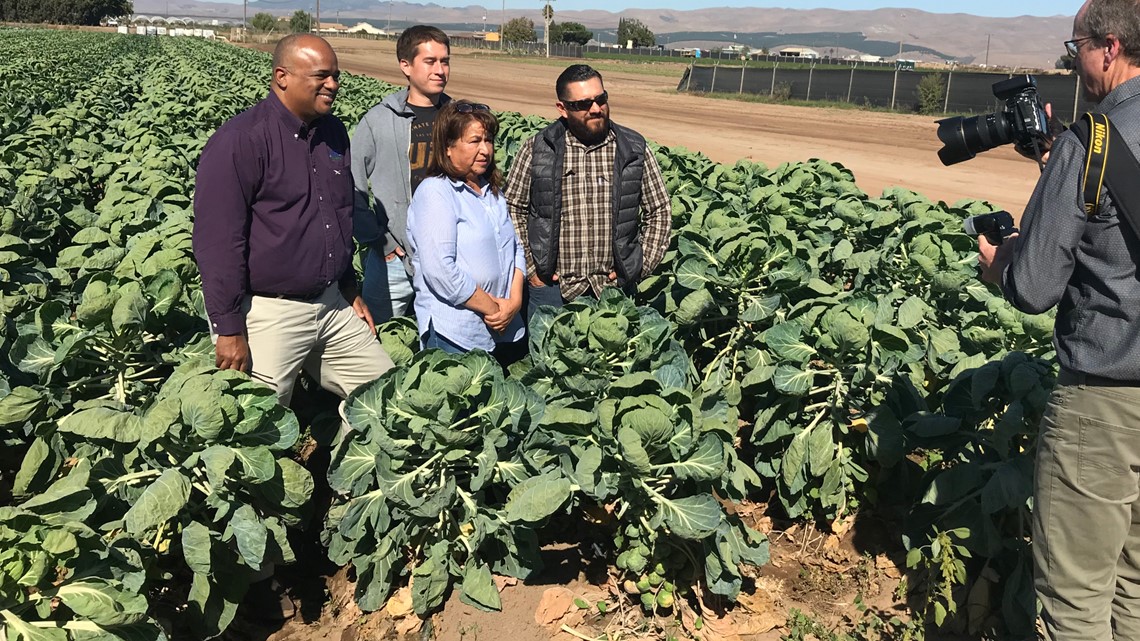 He says he feels "lucky" that his parents and family moved from Cuba to Puerto Rico in the 1960s. He points to the excellent managers and supervisors he's had over the years as mentors that helped him become the professional he is today. He mentions that he feels honored that his name was even put forth to be spotlighted.
And yet, he is so clearly a force all on his own. Carlos has been a member of numerous national-level teams. He has served on multiple occasions as an international environmental consultant to the U.S. Agency for International Development and the Millennium Challenge Corporation. He founded the Latino Farmer Conference, which has been held annually for the last 5 years. He has worked in 11 states in the U.S. and has had two diplomatic assignments.
Just last year, Carlos acted as head liaison between USDA and FEMA as a representative of the US Department of Agriculture during the aftermath of Hurricane Maria in Puerto Rico. Carlos was appointed by USDA Secretary Sonny Perdue to be the lead for post-hurricane assistance. Nothing could have prepared him for the devastation that he encountered in his homeland.
"Quite frankly, it took me about 7 days to get out of the shock of seeing the island that I grew up in destroyed. Pretty much destroyed."
Carlos was not only born and raised in Puerto Rico, but at the time, he had many friends there, and his brother was dividing his time between Puerto Rico and Florida. He says it was difficult to be in a place that is close to his heart and have to be professional as he took in the extent of the damage.
"It wasn't until an event we had in the southern part of the island with about 300 farmers, and I was talking to them about the services that we provide. And then I step out and I see outside a line of people lining up to get MREs, the ready-to-eat meals that our military uses, and that's when it hit me. That's when it hit me of the magnitude."
Hurricane Maria destroyed an estimated 80 percent of Puerto Rico's agricultural industry. Banana, plantain and coffee farms were decimated, translating into an estimated $780 million in damages.
"I got emotional to be honest with you, but immediately I said the good Lord put me here to do the work and a job, and I'm going to use all the skills and abilities to serve the people of Puerto Rico in this position that I'm in."
Carlos successfully worked with multiple USDA agencies in Puerto Rico, coordinating efforts and funding assistance to farmers and ranchers. He worked on the food stamp program to bring meals to survivors of the hurricane, and assisted forest services with recovering the obliterated El Yunque National Forest.
"It was emotional. It was difficult from that sense, but as a professional I had a job at hand and I had really great people around me that helped me delivered for the USDA at the time."
Again, Carlos is especially grateful to the people he worked with for helping him through the difficulties of those tasks.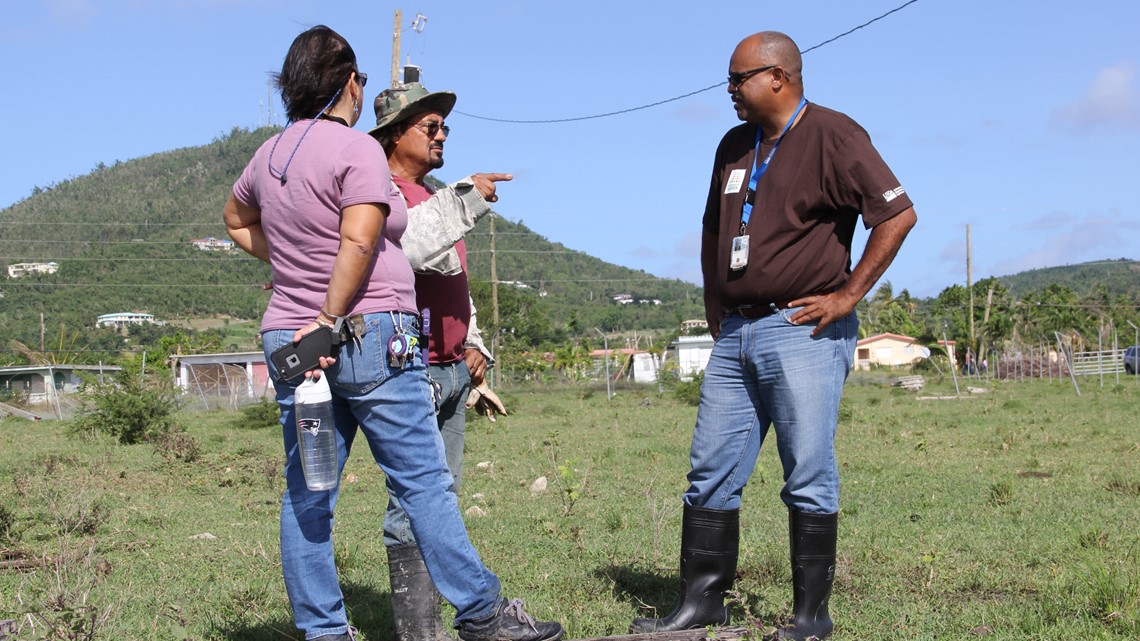 The recovery and conservation effort in Puerto Rico is one of the projects of which Carlos is most proud. There are a great many other projects that Carlos has worked on, many of which you probably know. For instance, ever heard of the Florida Everglades Project?
"An effort that I lead in Florida was the Northern Everglades Restoration Project. That's a project that we helped restore several wetlands. Several areas that were drained in the past, we restored them back to wetland conditions, therefore helping the Everglades. That's one that I'm very proud of."
Carlos can track some of his most gratifying work to his diplomatic positions as well, which took him to Mexico and Nicaragua on two different assignments.
Some projects are reminiscent of others, despite the varying location, and the work is just as rewarding.
"Another one that I'm extremely proud of is the work that I lead in Nicaragua when I was working for the US embassy and US Agency for International Development. [It was] a similar project similar to Puerto Rico. Central America suffered a devastating hurricane, Hurricane Mitch in '98. For 2 years, I led a project restoring agricultural land and agricultural infrastructure in Nicaragua."
His past projects are certainly impressive, but the work that Carlos does now in California is just as important. As the agricultural capital of the nation, California has a lot of area to cover and many diverse conservation issues. He oversees an agency of close to 255 employees and 57 field offices with an annual budget of $200 million and conservation projects worth $1.5 billion.
Still, Carlos is all about the people.
"Our mission is helping people, help the land," he said. "That's pretty much what I wake up every day thinking about. How can we better serve our people to protect the land?"
About 10 to 12 days a month, Carlos is out in the field. He travels up and down the state, visiting field offices and NRCS partners. He spends a lot of time with the main beneficiaries of the agency's programs--farmers, ranchers, and private forest owners--to determine their resource concerns.
Since the terrain and climate can be so different from one region of California to the next, Carlos's work is extremely diverse.
"Our state is divided administratively into four, and quite frankly the four administrative offices can be each their own each state in comparison to other states in the nation. In Southern California, [the resource concern] might be water quantity as far as what kind of assistance we can provide, where say, in the San Joaquin Valley, air quality is one of the primary issues that we're dealing with. In the Delta area, water quality is one of the resource concerns."
During his tenure as State Director for NRCS in California, Carlos has also enacted positive change by establishing the Latino Farmer Conference. When he first started in his current position, he noticed that agency outreach efforts were missing a large population of farm and ranch owners.
"When you talk about Latino producers, Latino farmers, the first thought was that very important sector of our agriculture economy which is our farm workers. Yet, a lot of those farm workers have actually become owners and have become tenants of farms. They're now leading efforts."
Carlos and his team realized they needed to do more to provide the tools and information that would enable Latino farmers, producers, and owners to take full advantage of NRCS. The idea that came forth was the Latino Farmer Conference, which is conducted completely in Spanish.
"It's one of those events that I have to say I feel very proud of because our community, especially our farming community, continues to grow exponentially every year. They told us that definitely our event was right on point, that they needed to have a conference where farmers can ask questions in the language that they feel comfortable."
This year, the Latino Farmer Conference will be held Tuesday, November 19 at the Tulare Agricultural Center. Carlos is expecting there to be over 300 people this year, so it is recommended that you register early.
When asked if he will speak at the conference, Carlos gave an energetic 'I do'.
"That's when I get to practice my Spanish!"
► GET BREAKING NEWS ALERTS WITH THE ABC10 APP: