BEAVERTON, Ore. — Some people draw for a hobby. Others, like Josh Cleland, draw for a living.
"I'm a professional illustrator and designer," said Cleland. "I've done a lot of work with Highlights Magazine."
Cleland has had a lot of time to think as of late. He thought it would be nice to brighten the day of people who are celebrating milestones in isolation.
"I've got nieces and nephews missing their birthdays," he said. "I thought I can start drawing some cards."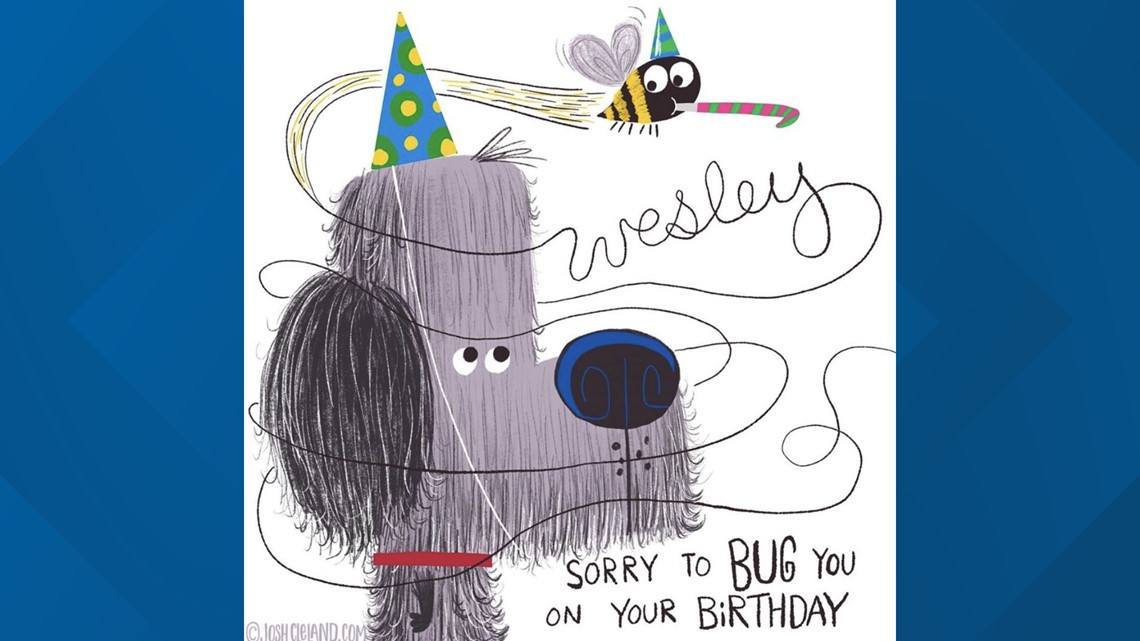 Cleland is calling them insta-cards or greetings because they are posted on Instagram. He has designed birthday cards for Naomi who turned 11, Wesley who turned 10, and Jada who turned eight. He even drew up a card for Laural Porter's daughter, Meg.
"If I'm not doing this I'm probably obsessed over the news and that's what I think about," he said. "If I'm working on these it gives me a good feeling."
Cleland says each card takes him anywhere between 15 minutes and two hours. He has done more than a half dozen over the last two weeks. He is doing a dozen more in the coming weeks.
"Got a lot on my plate next week and into early May."
For now, Cleland is doing this for free. He says it is the least he can do to make someone's day special at an otherwise mundane time in our lives.
"I need to keep up my practice of drawing and I've been inspired by people sewing masks and coming together and checking on their neighbors," he said.
You can find Cleland on Twitter and Instagram @JoshCleland. He also has a website.