A KFC worker, whose story went viral earlier this year, has filed a discrimination complaint against the company for its "racially hostile work environment."
Back then, a Kent mom found a way to make an instance of racism a teachable and inspiring moment for her daughter.
Danee Masarang took her 8-year-old daughter Autumn to the White Center KFC. There they heard from a worker who told them a customer singled out one of the restaurant's cooks.
"He said, 'I don't want any black man touching my food, so you have to re-cook it,'" recalled Autumn.
Masarang and a friend had the idea to have fourth grade students make cards for the worker. They delivered the cards along with a drawing of Martin Luther King, Jr.
"They came at me with all these gifts. I got very emotional, especially because it was a person that was outside of my race," said Dean in a recent interview.
After the children left, Dean claimed he faced discrimination from management.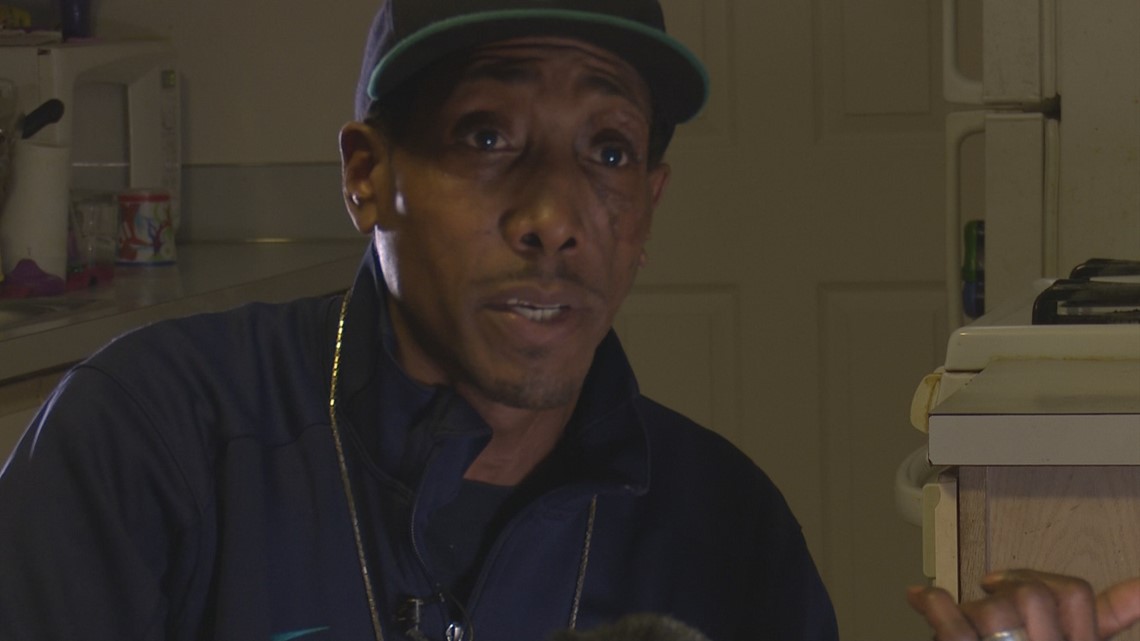 Dean has hired a pair of Mercer Island attorneys, who've filed an EEOC federal discrimination complaint and are considering other legal options.
The complaint claimed his manager told him to stay in the back of the kitchen and not come out to the counter before the girls came to the store. In an on-camera interview, Dean said he felt his manager kept him in the dark.
Dean claimed no one had told him about the original racial slur or about the girls' plan to surprise him with gifts. But Dean did come out front, he says to go to the bathroom, and there he met the girls.
After he claims his manager scolded and reprimanded him and he said another worker, the manager's husband, confronted him, used racial slurs, and tried to hit him, according to the complaint.
"I feel that it is a racially hostile work environment," the complaint read.
That Friday night was his last shift.
Mary Jackson, KFC's district manager, said the story was a misunderstanding.
She said the store manager asked Dean to stay in the back that night because he was not the target of that initial racial slur that prompted the girls' card-making. Thus, Jackson said it wouldn't make sense for him to come to the counter and accept the gifts during a busy dinner rush. She said Dean has not been fired and could have his job back if he wanted it, but chose to leave.
KFC sent this statement Monday:
"This is an unfortunate misunderstanding. The franchisee owner did not terminate the employee, and in fact contacted him several times after he left during his shift to reassure him he was welcome back to work. He continues to be included as an active employee on the restaurant's employment records. Because there is a pending administrative proceeding we can't comment further."