LODI, Calif. — One person was arrested after allegedly causing chaos in Lodi on Wednesday.
Police first responded after receiving calls about a knife-wielding man chasing another man into the Lodi Memorial Park and Cemetery.
Investigators were late told that the suspect, identified as 27-year-old Joshua Williams, first showed up to the backdoor of a local pet grooming business and allegedly forced his way inside.
Once inside, police were told he started tearing lockers off the wall and even ripped a toilet fixture from the floor, causing the business to flood. When the business owner's husband tried to intervene, a witness told police that Williams began assaulting him.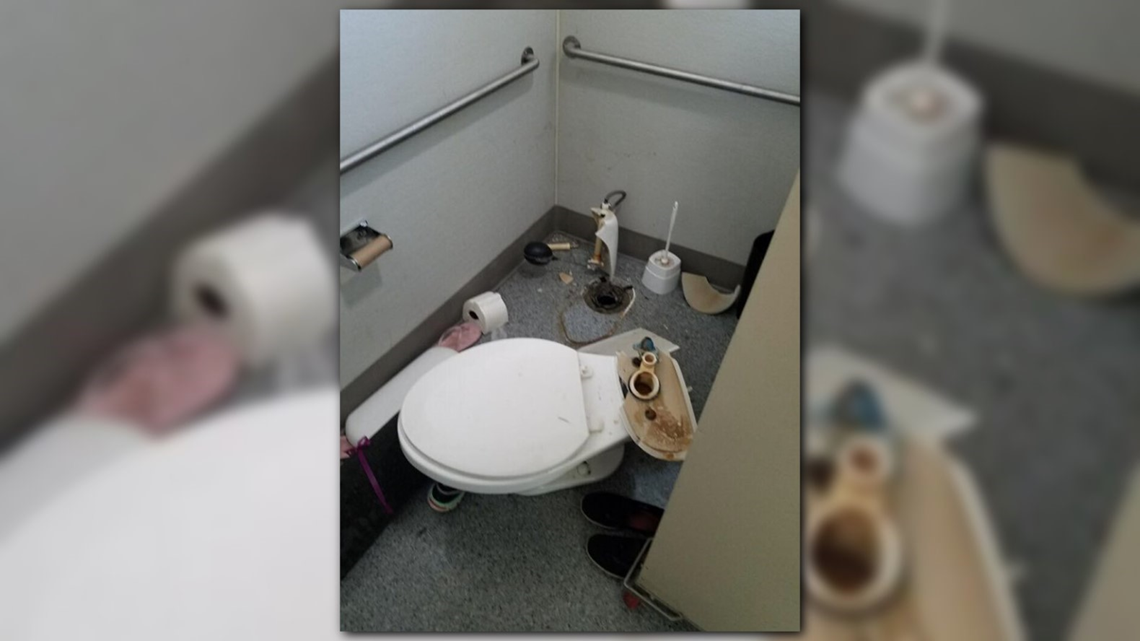 Eventually, workers from the business next door came to help out and tried to restrain Williams. Police said Williams was able to break free and ran into the cemetery across the street.
In the cemetery, police say Williams stole a pickup that belonged to a landscaping company. According to police, other landscaping employees saw Williams taking the truck and they chased after him, following for about two miles on E. Pine Street.
For unknown reasons, police say Williams lost control of the truck and crashed into a power pole, splitting it in two. Soon, police arrived at the scene and took him into custody.
Williams was booked into the San Joaquin County Jail on a slew of complaints, including assault, felony vandalism, breaking and entering, and drug possession.
ABC10's Daniela Pardo will have more on this story on Late News Tonight at 11 p.m.