LODI, Calif. — California can now add Lodi to its growing list of cities that are banning or limiting the use of Roundup. That's an herbicide – or weed killer – containing a chemical called glyphosate, which is potentially toxic to humans.
That was the decision of Jeff Hood, director of Lodi's Parks, Recreation & Community Services Department.
"State law currently does not allow smoking within 25 feet of a playground, and so we felt that was a good standard, a good number to use for this first step," he told ABC10 News, standing in Lodi's Emerson Park.
Last year, a Bay Area groundskeeper won his lawsuit against agribusiness giant Monsanto, which produces Roundup. He claimed the regular use of Roundup caused him to get cancer.
"It's on people's minds, and certainly the court case last year brought it to the forefront," Hood said. "We're just doing something we feel is prudent and out of an abundance of caution to protect – possibly protect the children of Lodi."
Concerns stirred up in recent years about the weed killer's active ingredient have caused cities throughout the state – and world – limit or ban the use of Roundup.
In the Bay Area, Santa Rosa, Novato and Benicia are among California's cities that have limited or banned weed killers containing glyphosate. In Southern California, Long Beach has also taken similar actions. And municipalities in foreign countries have also banned or limited the use of glyphosate-containing products, including in Australia, Belgium, Brazil, Canada, the UK, France, Germany, Italy, Spain and Switzerland.
While some say glyphosate is definitely cancerous, others consider it an effective weed killer that isn't as dangerous as it's made out to be. Hood said he'd rather err on the side of caution.
"Out of an abundance of caution for the children who are using our playgrounds, until there is better science on this subject, we just felt it was a good thing to do," he said.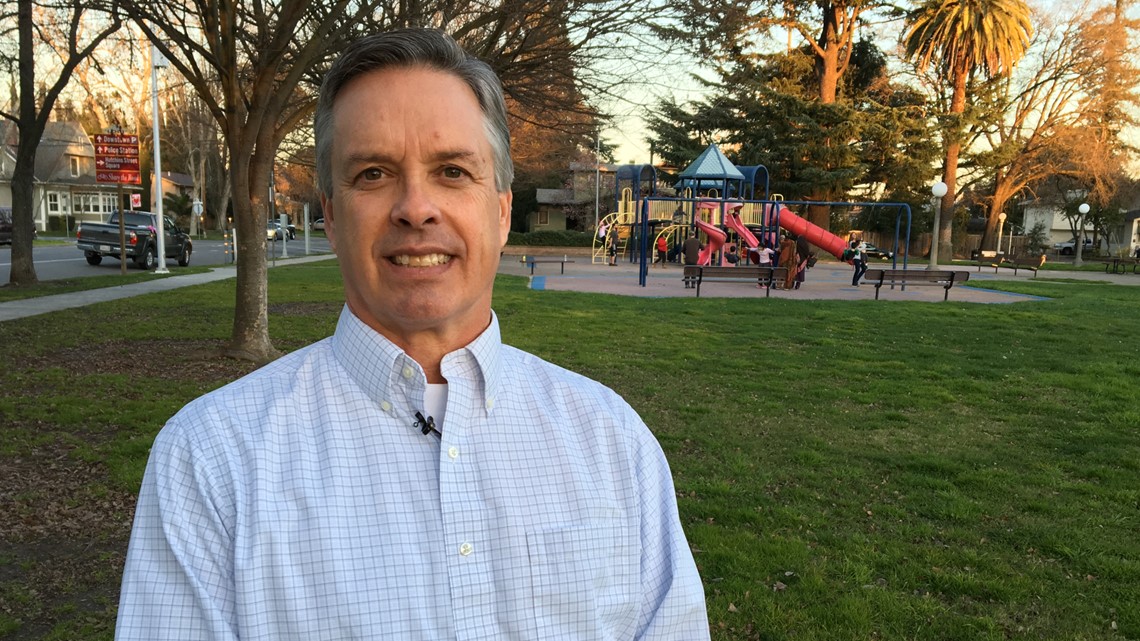 The city of Lodi is still using Roundup on ball fields, tree wells and other non-playground landscaping. Hood said the city is exploring the use of other herbicides, both naturally-derived and not, including vinegar. Monday's decision is not the end of the discussion, he said, and he welcomes input from community members.
ABC10 talked to a grandmother playing with her two grandchildren on the playground in Emerson Park. She said she's in favor of the city taking this step, so that kids at the playground won't be immediately exposed to the chemical.
Lodi dad Nick Martell was at Emerson Park with his nearly 1-and-a-half-year-old son Cruz. He said kids at that age are always putting things in their mouth, so he's very much in favor of the city banning Roundup near playgrounds.
"Especially at his age, when he's just trying to get his sea legs under him, you know, he's out crawling and picking up things off the grass," Martell said. "Just knowing that we have a nice little barrier without the risk of getting unnecessary pesticides or chemicals is fantastic."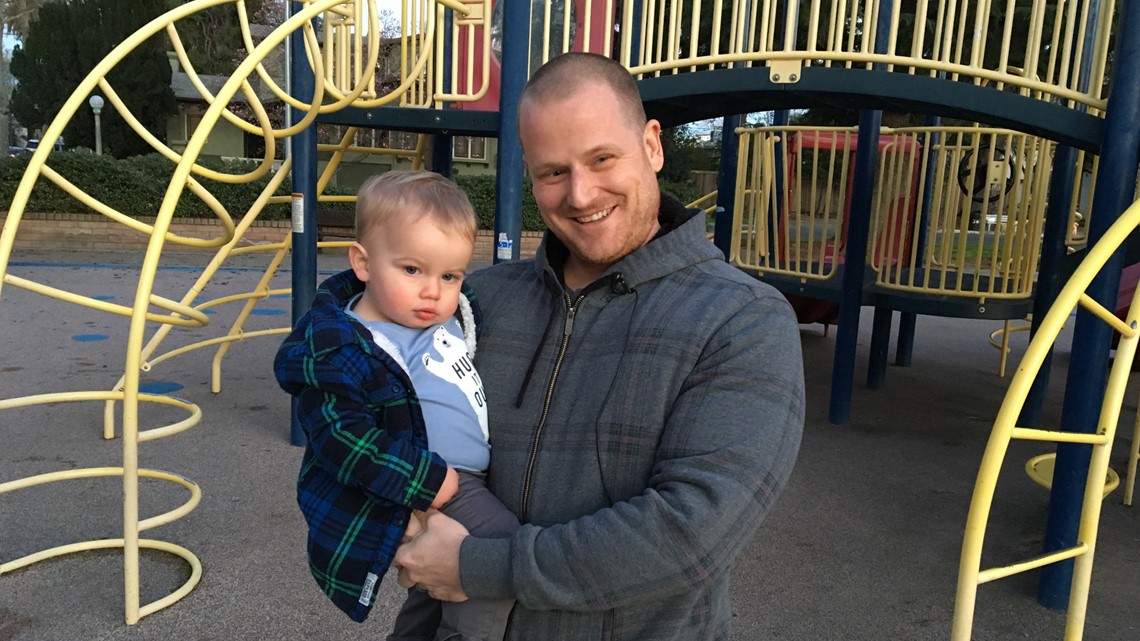 He appreciates Lodi taking action.
"I think any time, like, a local city or government agency can actually take steps to...get chemicals out of any area where the children play is fantastic," Martell said. "Any steps we can take to bring the earth to its more natural state and kind of, you know, get off of our dependence of chemicals."
________________________________________________________________