MANTECA, Calif. — The Sikh community in San Joaquin County organized a candlelight vigil Monday evening at Woodward Park in Matneca for Sandeep Dhaliwal, a Texas deputy sheriff shot and killed last week.
Dhaliwal wasn't from the area, but he made an impact across the nation — even the world. He was known for educating people about his Sikh faith on the job.
"We were completely devastated," said Gary Singh, Manteca councilman. "This person was such a kind soul and humble person."
In 2015, Dhaliwal received national attention when he became the first Texas deputy approved to wear his turban and beard while in uniform. It was his choice people say that encouraged other Sikhs to join law enforcement.
Dhaliwal's uncle, Rex Dhatt, lives in Stockton and shared stories of Dhaliwal's passion for helping others. "We as a community and especially as a family are very proud of him," Dhatt said. "We feel blessed. I personally feel very blessed for the little time I had to know him."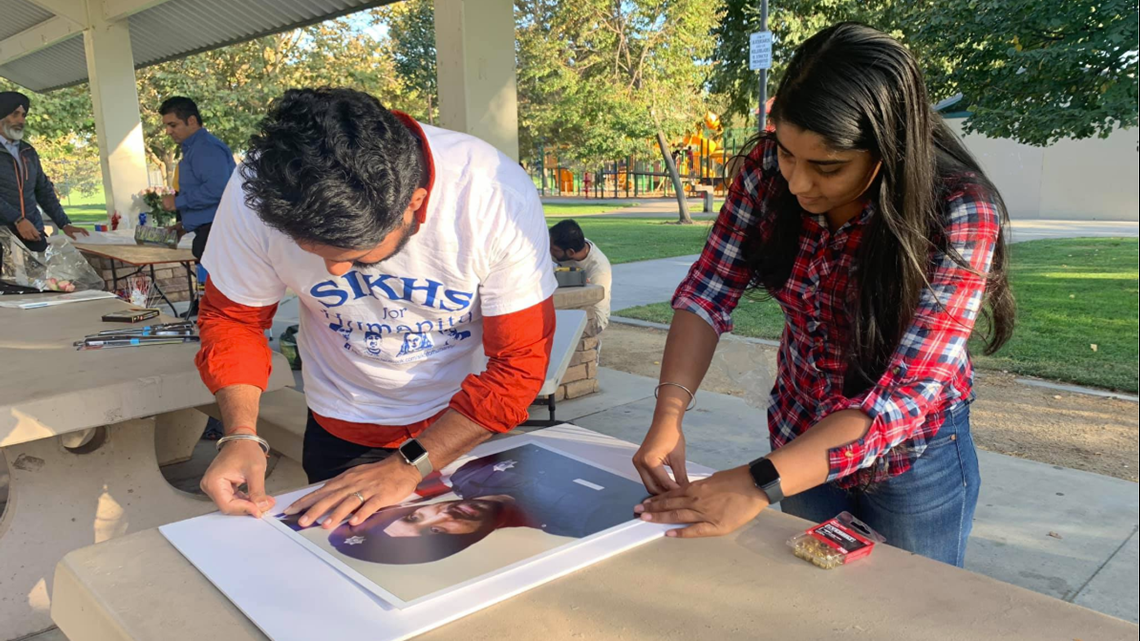 In 2017, when his colleague's family in Puerto Rico needed help after Hurricane Maria, Deputy Dhaliwal volunteered. He traveled there with others to personally deliver relief.
He also helped people from the Manteca area who wanted to help volunteer for Hurricane Harvey. One year after the devastating storm, Dhaliwal brought in volunteers from California and an 18-wheeler loaded with a million dollars' worth of supplies to assist colleagues and neighbors who lost homes.
"Our connection really started during Hurricane Harvey," Singh said. "He was one of the forefronts for the Sikh community there trying to organize aid for the area and at that time we actually sent a big semi with a truck full of goods to there and he was our contact."
Dhaliwal was described as having a heart of gold who educated his community about his Sikh faith through his job.
FREE ABC10 APP: