MANTECA, Calif. — With potential power shutoffs looming during wildfire season, electric customers all over Northern California are not happy with PG&E right now.

As ABC10 has reported, the utility's plan to avoid sparking wildfires involves cutting power to possibly tens of thousands of people for days. One community is so mad, they want to leave PG&E altogether, but the fight to get off the behemoth utility's grid is not easy to do.
"Let me be a little crude: the people in this town are pissed," Manteca Mayor Benjamin Cantu said. "How do you address a person who has a freezer-full of food and it's going to spoil in a couple of days? Who's going to pay for that?"
PG&E spokesperson Dylan George replied, "We're out here trying to do everything we can to tell people to be prepared for this kind of scenario."
Councilmembers and other people the packed room were obviously frustrated with PG&E's plan. That's just the latest reason why Mantecans want to leave PG&E and get their electricity from the South San Joaquin Irrigation District (SSJID).

"It's purely altruistic purposes. We are not profit-motivated here. We are part of this community," Peter Rietkerk, SSJID general manager, told Manteca's Council. "In fact, SSJID is celebrating its 110th year of existence this year."
SSJID provides drinking water to the area, among other services. Since 2004, SSJID has been fighting to provide retail electricity to the area, too.

It first offered to buy out PG&E in the area for $116 million, but PG&E said – and continues to say – that it's not for sale. SSJID then sued, starting a legal process to invoke eminent domain, which has been playing out in the courts for years now.

"We have been in long-term litigation with PG&E," Rietkerk said. "We're going to continue to fight it."

SSJID is promising not only a 15% discount to customers but also better, more localized service.

"I live in this community. I know what our community values are and what we represent, and you have full accountability to me," Rietkerk said, "whereas you may not – and likely not – have the opportunity to get the CEO of PG&E before you anytime soon."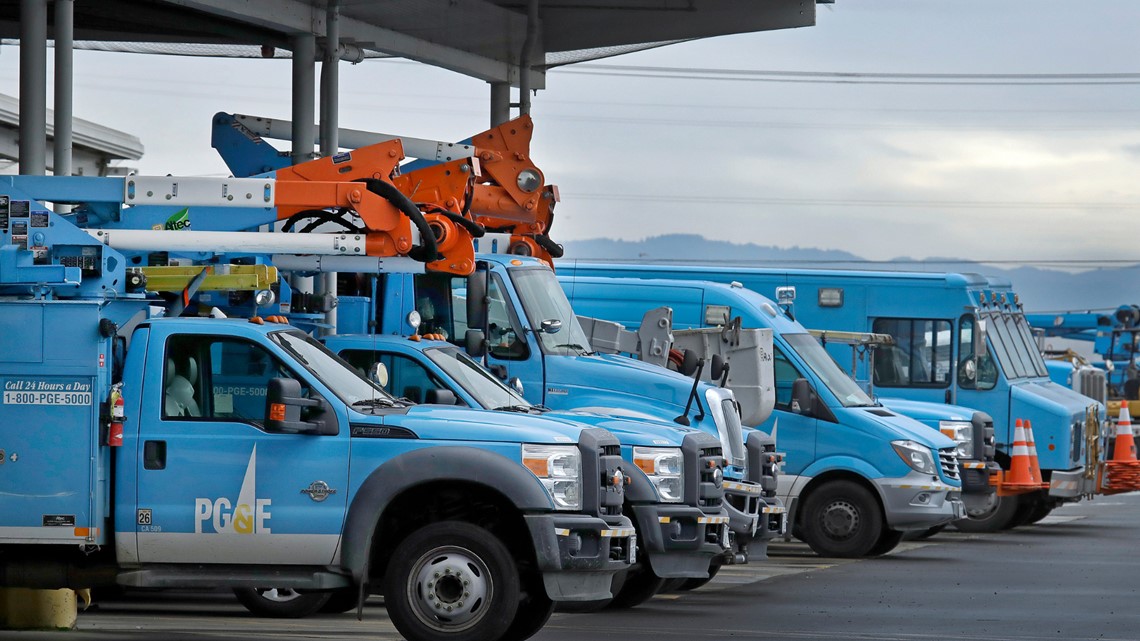 But PG&E has been providing electricity to customers in the area for more than 100 years.
"Electric rates would be higher while service quality and reliability would diminish," if SSJID were to become the local electric utility, PG&E said in a statement to ABC10. "Entering into the retail electric business is no small undertaking and SSJID has no experience in providing retail electric distribution service."
Manteca's City Council voted unanimously to support SSJID, which was more ceremonial than anything, but it did give Cantu the go-ahead to sign a letter to Gov. Gavin Newsom, asking him to help in this fight to break up with PG&E once and for all.
The communities of Ripon and Escalon are also involved in this battle, and its mayors are also listed on the letter to the governor.
Fights like these are notoriously long and difficult. Back in the 1920s, Sacramentans voted to get themselves out of PG&E territory. It took 23 years of legal battles before the city won and SMUD was allowed to provide electricity to Sacramento.
Today, SMUD electric customers pay less than PG&E customers.