MODESTO, Calif. — 5 p.m. Update:
Authorities have confirmed a 17-year-old boy was shot by Stanislaus County Sheriff's deputies following an early-morning car chase in Modesto on Tuesday.
Deputies were attempting to pull over a car for a traffic violation when it refused to stop, according to investigators. There were five teenagers in the vehicle at the time of the incident, including the 17-year-old driver.
The chase covered seven miles on city and county streets. During the chase, investigators say the pursuing deputies attempted to PIT maneuver the car three times, but none were successful. At one point during the chase, investigators say the driver attempted to "use the car as a weapon" by driving at the pursuing law enforcement vehicles.
Investigators say they are still working to determine what led to deputies firing at the car, somewhere near the intersection of S McClure and Finch Roads.
The 17-year-old driver was shot at least one time by deputies and suffered critical injuries. The other four teens were examined, treated, and released by first responders.
In a statement on the incident, the Stanislaus County Sheriff's Office said, in part:
"We are still in the early stages of this investigation and ask for the community's patience as we continue to review video surveillance, obtain witness statements, and collect evidence. We will release additional details as they become available and share body-worn camera imagery as soon as possible. The Sheriff's Office is working closely with the Stanislaus County District Attorney's Office, as well as with members of our Internal Affairs unit to ensure department policies and procedures were followed."
"It's a delicate balancing act and we have to weigh so many circumstances that come into play. We have to consider the risks that a vehicle pursuit poses to a community and we have to weigh that against the necessity of apprehending these people that are lawfully obligated to pull over," said Stanislaus County Sheriff's Office spokesman, Sgt. Luke Schwartz.
The other four teens were examined, treated, and released by first responders. According to Schwartz, the front seat passenger suffered a minor gunshot injury in the incident. No additional arrest information involving the other teens is being released at this time, Schwartz said.
The Stanislaus County Sheriff's Office says a chase and shooting involving deputies on Tuesday morning in Modesto resulted in two people hospitalized.
Around 2 a.m. Tuesday, May 18, deputies attempted to pull over a car for failing to stop. The driver didn't stop and gave chase. A "lengthy vehicle pursuit" led deputies through Modesto, "culminating in a critical incident" near Finch and McClure Roads.
A spokesperson for the department said that as a result of the shooting, two people have been hospitalized, but it is not known what their condition is at this time. One of the suspects was confirmed to be a man.
The spokesperson did say that all sheriff's deputies and personnel are safe.
That general area is mainly made up of warehouses, and while detectives investigate the scene, the Stanislaus County Sheriff's Office is asking people to avoid the area.
ABC10: Watch, Download, Read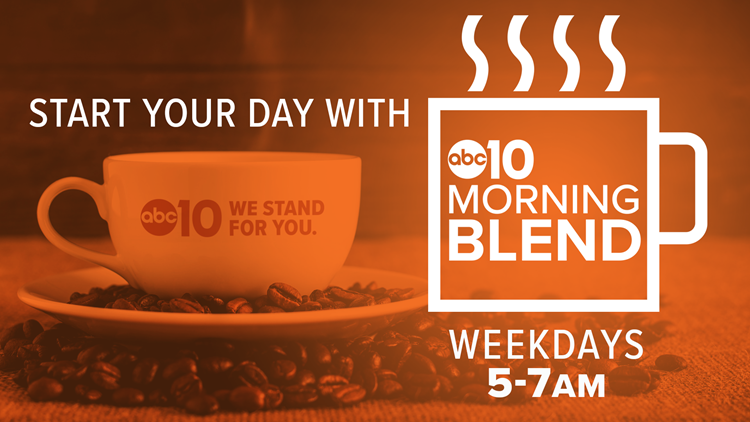 WATCH MORE: Catalytic converter theft in South Sacramento caught on camera