NATOMAS, Sacramento — While most 14-year-olds are on the tail end of their middle school careers, Tiara Abraham can be found taking 16 units at American River College with academic and career goals already in mind — music.
Tiara became a member of MENSA, the high IQ society, at the age of four and graduated high school at 13. While this semester is Tiara's first with a full load of classes, she's no stranger to the campus.
"I first took a college class when I was 7 years old," Tiara said.
Professor Susan Hamre has been teaching at American River College for the last 11 years and says having a student as young as Tiara is a new experience.
"She's the first. She's the youngest student I've had at the college," Hamre said.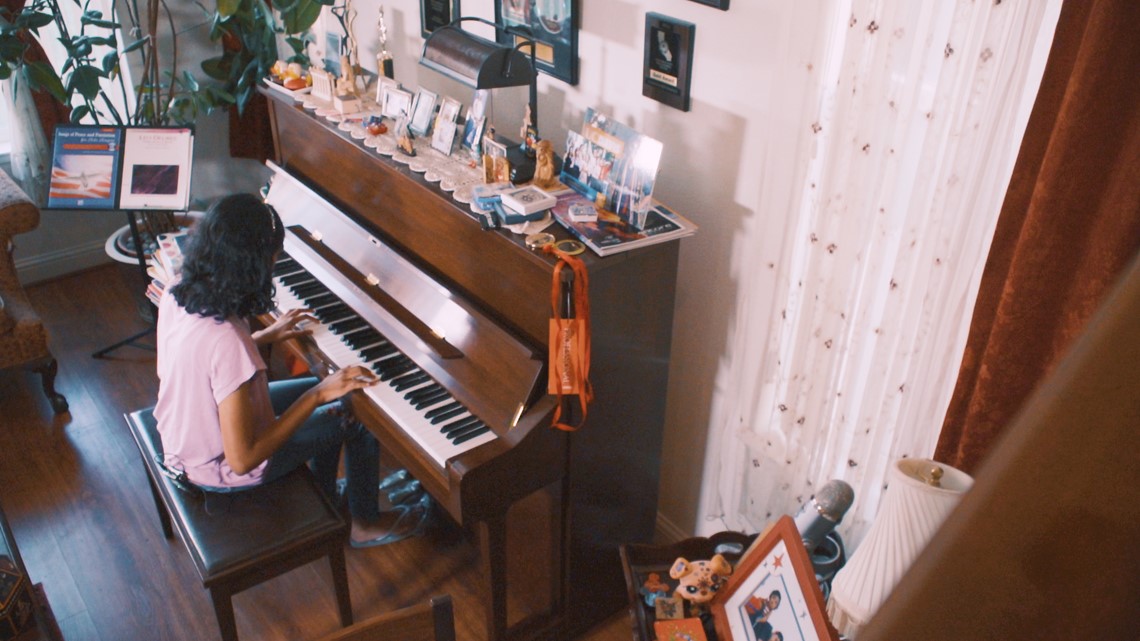 Originally from India, Tiara's parents have certainly helped her along the way. Her mother, Taji Abraham, shifted her job as a veterinarian to stay-at-home parent once she and her husband knew they had two gifted children on their hands.
"In our culture, we put a lot of emphasis on education and family values," Taji explained. "So we try to impart that to the kids."
Tiara's voice has taken her around the world. She has performed twice at Carnegie Hall in New York City and won the Premio Internazionale Giuseppe Sciacca Musica Award at the Vatican in 2017.
As a classical singer, pianist and music performance major, Tiara looks forward to pursuing her goals.
"My ultimate goal in education is to obtain a bachelor's degree in vocal performance, and then maybe after that, do a Ph.D in music," Tiara explained. "I would just like to be a world-renowned classical singer, and I'd like to collaborate with other artists."
CHECK OUT MORE FROM BARBARA BINGLEY:
The soprano singer has been auditioning at schools including University of the Pacific and USC. She says she will transfer by fall 2020.
Proud parents, Taji and Bijou Abraham have nothing but high hopes for their teenager.
"She's very focused when she wants to do something," Bijou said.
Taji added, "At this point we are so proud. She graduated from high school at 13, and now she's a full-time college student. So we are super proud of Tiara."
FOR NEWS IN YOUR COMMUNITY, DOWNLOAD THE ABC10 APP: