The Carr Fire now sits at 167,113 acres burned and 47 percent contained. Evacuations and road closures are still in place.
Most of the people who evacuated their homes in and around Redding, California have an idea of whether their homes are still standing by now, but many still can't get in to see for themselves.
The mapmakers for the City of Redding teamed up with CAL FIRE and several other government agencies to compile 360-degree images of the destruction in the neighborhoods that burned.
Devon Hedemark, who heads the City of Redding's mapping office, told ABC10 more images will continue to appear on the online map, which you can browse at the bottom of this story.
The team captured wide-angle snapshots from about 70 different vantage points above the damaged and destroyed neighborhoods. About half of those locations were plotted on the city map as of Monday.
Photos: Drones show Carr Fire destruction from above
Each image can be viewed on a computer or device, allowing you to tilt, pan, and zoom to see what was and wasn't damaged.
With help from volunteers, nearly half of those images were processed and plotted on a map by Monday for the public to see.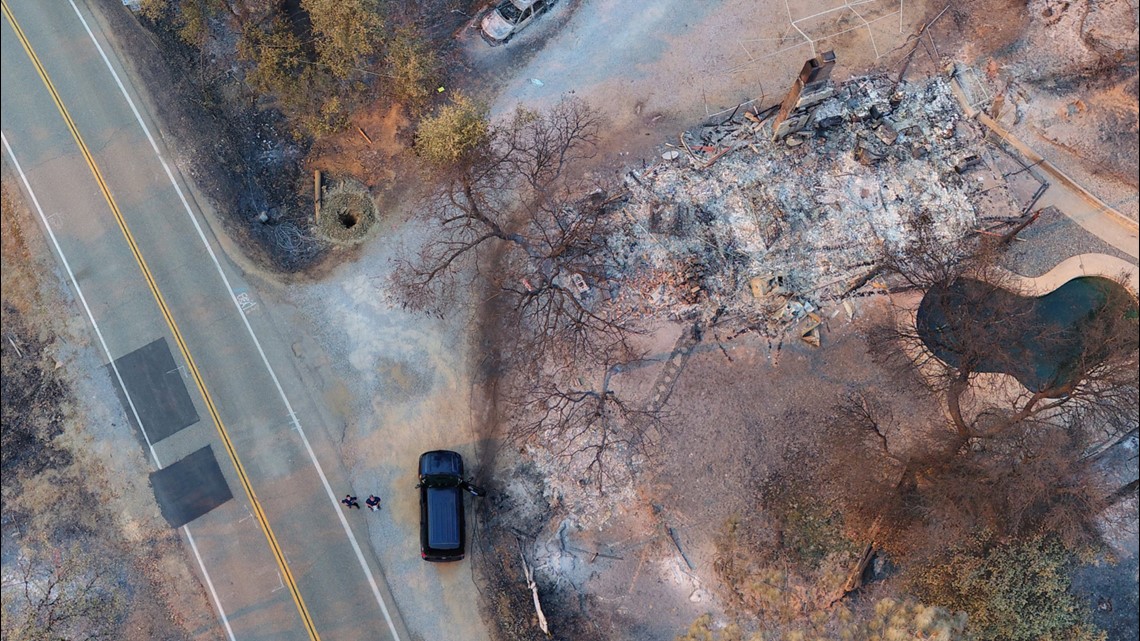 Among the agencies that pitched in with UAV pilots to gather the images were Menlo Park Fire District, Alameda County Sheriff, Contra Costa Sheriff, and other agencies assisted the City in capturing the aerial photos.
The map below will automatically be updated as more aerial imagery becomes available: