If you are viewing on the ABC10 app, tap here for multimedia.
A number of campgrounds have been evacuated in the Tahoe National Forest, near Emigrant Gap, after a wildfire flared up in the area.
According to the Placer County Sheriff's Department, authorities have evacuated the North Fork Campground, the Onion Valley Campground and the Tunnel Mills Campground after the so-called North Fire ballooned in the area.
The cause of the fire has not yet been determined, but crews believe it started in the North Fork Campground, south of Interstate 80 and Blue Canyon.
North Fire, Emigrant Gap, Placer County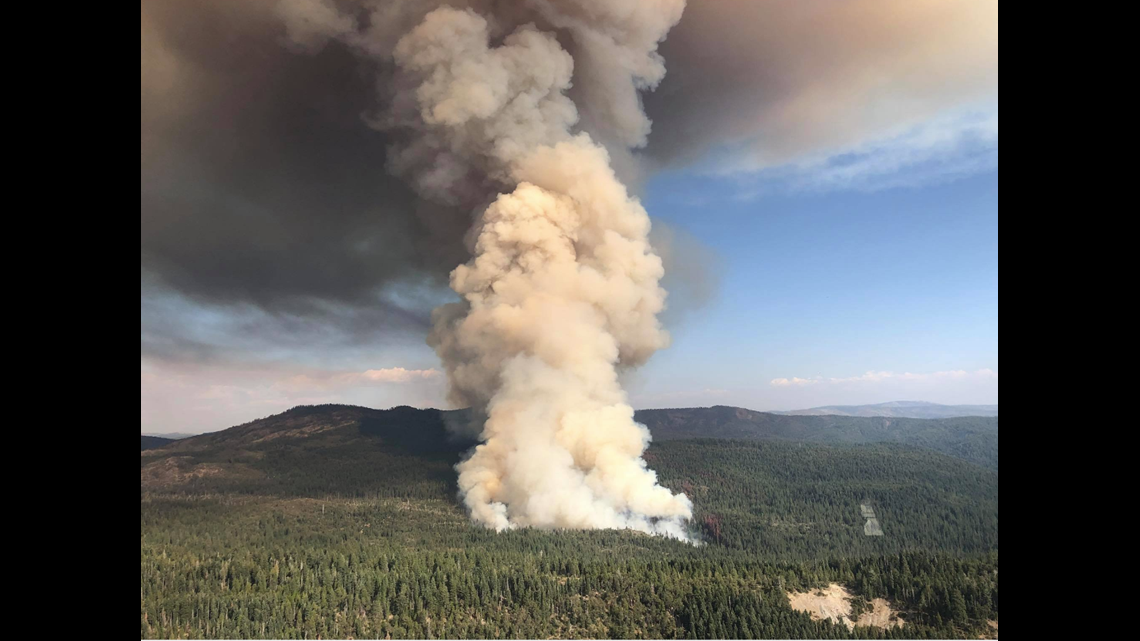 According Tahoe National Forest, the fire started around 2:30 p.m. and is at a "rapid rate of spread." It is unknown how many people have been evacuated from the campgrounds. No structures are being threatened, but there is a railroad in the area.
Several resources have been deployed to help fight the fire, including air tankers, helicopters, dozers, engine strike teams, hand crews, and water tenders. No word yet on what percentage of contain fire crews have on the blaze.
Officials say the "aggressive" fire has consumed about 650 acres of land, so far, with "spotting" occurring. Due to the evacuations, traffic on I-80 area is becoming congested. Here is a live look at traffic in the area from Waze: