SACRAMENTO, Calif — We all know art speaks volumes, especially when it comes to expressing different cultures.
That's why a local non-profit organization is hoping to highlight the city's cultural diversity and promote "equal representation."
ARTners Collaborative, a non-profit that supports and promotes Sacramento artists, has proposed a project that would transform 400,000 square feet into an open-air museum.
The location for the proposed museum is a space under Highway 50 in Midtown, from 20th to 24th, between W and X Streets. The space is currently used for daily, daytime parking. The group has proposed to paint 100 structural columns with 360-degree murals representing cultural diversity.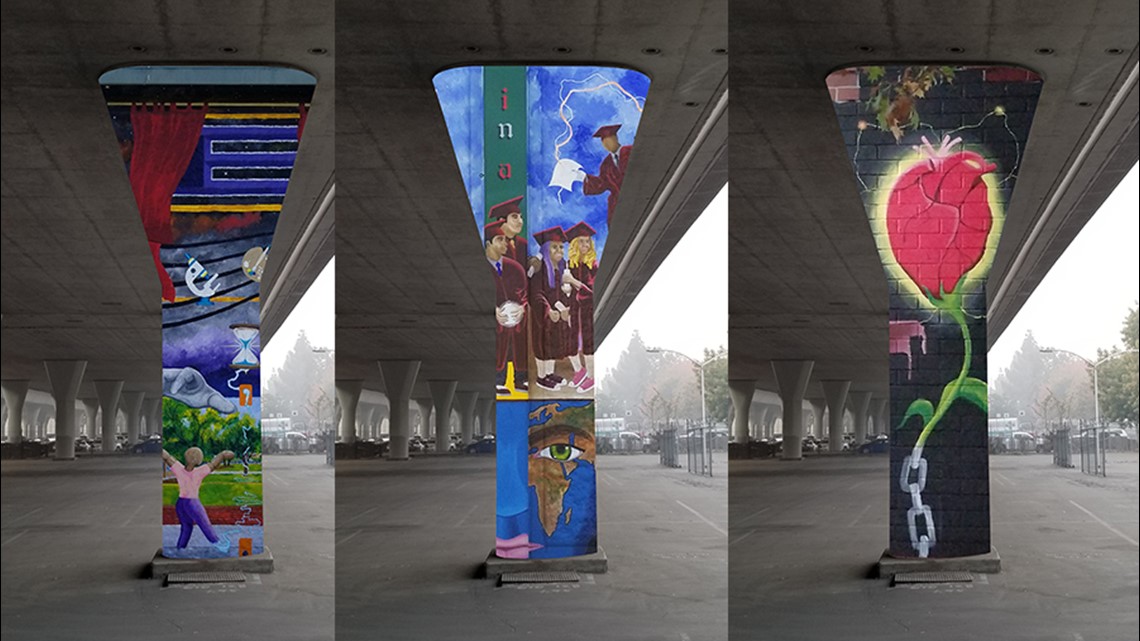 Sacramento city officials have asked the non-profit to raise at least 25 percent of the money for the project before presenting the project to Caltrans, which would have the final say because the California Department of Transportation owns the structure and parking lot. In efforts to raise money, ARTners Collaborative set-up a GoFundMe to help raise its $100,000 goal.
Markos Egure, a co-founder of ARTners Collaborative, says the goal is to have at least 80 percent of the murals painted by local artists. He says the museum would not only give local artists jobs, but create a great place for tourists to visit.
"It would take days for a person to walk through here and appreciate the art," Egure said.
Teresa Gutierrez, a co-founder of ARTners Collaborative, believes this is also an opportunity to beautify Sacramento and focus on an area that needs to be transformed.
"Make it a place for future venues, a place for children to have field trips, a place to admire art that is free and is always open," Gutierrez said.
If approved, the outdoor museum would be one of the biggest in the country. If all is approved, Sacramento will have an Open Air Museum by 2023.
This year marks the 50th anniversary of Johnny Cash's performances at the Folsom State Prison. The opportunity to have renowned artist Shepard Fairey come to Sacramento to be a part of the Wide Open Walls Mural Festival has been in the making for three years.