SACRAMENTO, Calif. — Still waiting to receive checks that aren't expected to make them whole, some of PG&E's nearly 70,000 disaster survivors are pressing the bankruptcy court for additional damages from the power monopoly.
Attorneys representing 1,400 survivors, most of them victims of PG&E's crimes in sparking the 2018 Camp Fire, have signed on to the effort.
"This is to try to create some level of equity… some level of fairness so that victims are paid what they are rightfully owed," said 2017 Tubb Fire survivor Will Abrams, who filed the motion on the bankruptcy docket. "Unfortunately, we did get duped."
More than 15,000 of PG&E's victims have yet to receive a penny, even though the utility has been out of bankruptcy for nearly three years.
"It's enraging," said attorney Tom Tosdal, who filed papers to join Abrams' motion on behalf of more than 1,000 survivors. "You have a lot of angry people who are disgusted by the legal system, as they should be."
Those who have received money have only been paid 60% of their damages claims.
Part of the reason for the delay is the fact PG&E didn't simply pay victims of its 2015-2018 wildfires in cash. Instead, they got a Wall Street version of an IOU: hundreds of millions of shares of PG&E stock.
The new motion asks the bankruptcy court to approve additional damages outside of the current Fire Victim Trust set up to compensate survivors for their losses and suffering.
The additional money, in the form of supplemental bankruptcy claims, would be compensation for damage done to the value of PG&E stock when its own statements about its safety practices were revealed to be false.
ABC10 asked PG&E to comment on multiple parts of this story: the allegations of lying about its safety practices, the claim that those misstatements affected the stock price, and more generally the company's level of willingness to pay additional money in bankruptcy court because of it.
PG&E did not respond to our multiple requests for comment.
VICTIMS BEING PAID LOW AND SLOW
After PG&E exited bankruptcy in 2020, fire victims received enough shares of PCG to make them one-fourth owners of the company.
"What it does is it makes us want [PG&E] to succeed, and I don't," said Pamela Richmond, whose Calaveras County property was damaged in the 2015 Butte Fire. "It is blood money. I'm getting paid in the blood and the fire and the tears of people's losses, including my own."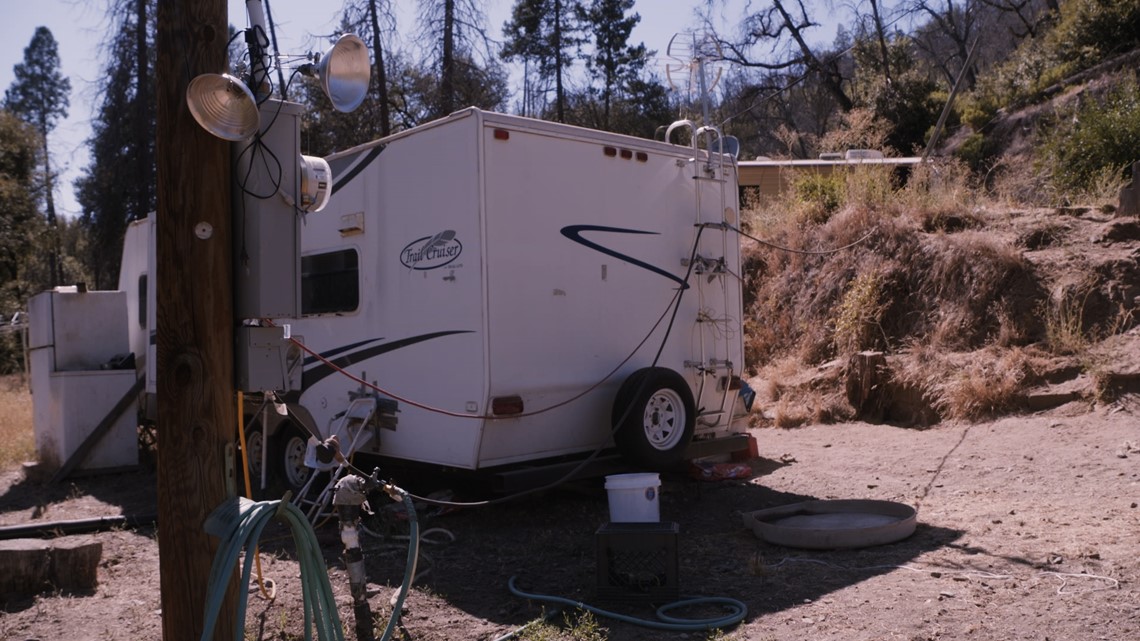 Some of her neighbors are still living in substandard camping conditions waiting on PG&E's settlement money.
"It's devastating. I'm tired of being here. I'm tired," said Eula Yetter, who's spent the last seven years living in a trailer where her house burned in the 2015 Butte Fire. "I think if a person went to prison, they'd live better than this."
PG&E's victims were the only class of creditors who took compensation partly in stock shares.
The sticker price of their settlement was $6.75 billion in cash and stock shares with a stated value of $6.75 billion, an estimate that Judge Montali approved giving to fire victims when they were asked to vote on the bankruptcy plan.
In reality, the shares given to the trust fund for fire victims were only worth $4.3 billion on the day PG&E exited bankruptcy. It's taken nearly three years for the stock to appreciate enough to potentially attain its promised value.
"The process was rigged against the fire victims from the beginning and they were intentionally shorted," added attorney Steve Kane, who represents 380 Camp Fire survivors and also signed on to Abrams' motion.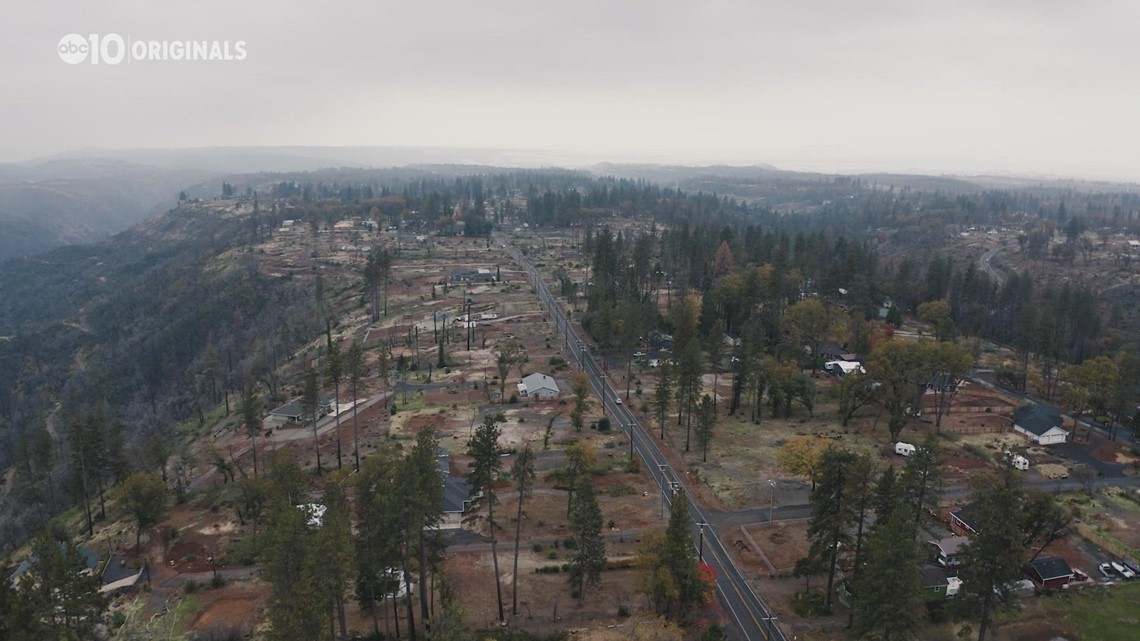 The $2.43 billion shortfall is far from being closed: the Fire Victim Trust still owns 187 million shares of PCG.
In the first month of Gov. Gavin Newsom's administration, his task force on PG&E's wildfires declared "the state should ensure fire victims are treated fairly and fully compensated."
It's not expected to happen.
Even if the stock is sold at a price that gives the victims' trust fund $13.5 billion in cash, the Fire Victim Trust currently calculates the total damages at $15.73 billion and rising.
The Fire Victim Trust still has thousands of claims still left to calculate, work its representatives say is complex and that they are working tirelessly to complete.
The amount of total damages will climb higher still.
Victims' final checks, whenever those might come, are not expected to make any of the victims 100% whole.
DUPLICATING A WALL STREET TACTIC
So Abrams (and the group of attorneys joining him) are looking to PG&E to pay more money, hoping to make victims closer to whole.
To do it, they're following a tactic used by some PG&E shareholders and a hedge fund called Baupost Group: They're going after PG&E for alleged stock manipulation.
The argument is that PG&E misled investors about its safety practices, causing financial harm when the truth was revealed in the wake of deadly fires.
In early 2021 PG&E agreed to a $10 million settlement of a lawsuit from shareholders who accused it of securities violations for "making certain public misrepresentations or omissions." The company did not admit wrongdoing in the settlement.
Later, Baupost Group alleged PG&E "made numerous materially false and misleading statements about their safety practices" that propped up the value of stock shares the hedge fund owned.
Those details didn't come to light until after the bankruptcy deal was made.
Abrams' motion points to Baupost Group's detailed documentation of PG&E's alleged falsehoods and argues the victims were hurt by the same thing.
"What they did is touted how they turned the company around, and that they are now focused on all the right things to keep us safe and to reduce the risk of wildfires," Abrams said. "And many of those things have been proven to be untrue."
He also argues PG&E may owe local homeowners for their rising insurance rates and PG&E bills based on the same information Baupost Group put forward.
"What's good for a predatory hedge fund is certainly good for fire victims," attorney Tosdal said. "If bankruptcy courts were equitable and fair, I would give [the motion] great odds, but we will have to see. I can imagine that PG&E and its various allies and minions will fight this vigorously."
"There is no justification whatsoever for the Court to deny the Motion to allow the Fire Victims to file a supplemental claim based on the Debtor's misrepresentations outlined in the Motion," Kane wrote in his legal filing. "This is particularly true since the Court previously approved a Stipulation allowing Baupost, another creditor, to do precisely that."
WHAT COMES NEXT FOR THE MOTION
The attorneys urge other fire victims to ask their attorneys to join in the effort, or to consider writing letters to Judge Montali to be posted on the public docket. Letters may be submitted to the bankruptcy court via its online portal.
"The stocks are undervalued due to the material misstatements and nondisclosures made by PG&E," wrote Tubbs survivor Richard Lane in one such letter.
The court will accept arguments on the motion until Wednesday, March 8. PG&E could end the controversy by voluntarily offering to cover victims for 100% of their damages, Kane suggested.
"That's not a legal argument," he said. "But I welcome them stepping forward."
PG&E didn't respond to a request for comment on that, either.
The utility has repeatedly claimed that it is "making it right and making it safe" in the wake of the 2018 Camp Fire. Since then, it has fallen under arson investigation for a large and destructive fire every year.
PG&E is currently awaiting trial on manslaughter charges in Shasta County for the 2020 Zogg Fire. The trial is set for June 6.
The hearing on the bankruptcy motion filed by Abrams is set for hearing in bankruptcy court March 22.
ABC10: Watch, Download, Read