WHEATLAND, Calif. — Superintendent of Wheatland Union High School Nicole Newman released a video statement on the district's webpage and social media on Thursday.
"The holiday season is a time when people are supposed to get together and enjoys one another's company," she said. "Unfortunately for our community, that has not been the case."
Newman said the photo posted to social media on Dec. 20 showing students from Wheatland High School covered in swastikas left the community rocked to the core."
Though she said she is "legally precluded" from speaking about the district's disciplinary action, Newman said her and other colleagues have received death threats— daily.
"None of us chose to subject ourselves or our families to the types of threats we have been receiving in the past week," she said.
Thursday's update will be the high school's final public statement on the subject, Newman said, since she is legally bound from disclosing more details about disciplinary actions taken against the students.
After photos made rounds on social media on Dec. 20 showing students from Wheatland High School covered in Nazi symbols, students and parents called on the school district to act.
Superintendent Nicole Newman confirmed on Dec. 23 that the people in the photo are Wheatland Union High School students.
"As a result of that confirmation, my team and I are in close communication with district legal counsel, as we take disciplinary action," Newman said in a statement. "The severity of the disciplinary action will be guided by the facts yielded by the investigatory process, and the legal parameters we are bound by as a district."
The photo shows eight students, each with one or more Nazi symbols marked on their skin. ABC10 has blurred their faces because we have reason to believe the people featured in the photo are under 18 years old.
ABC10 doesn't know much about the gathering where the photo was taken, just what is seen in it.
Warning: The photo below is the photo in question. Some may find the content disturbing.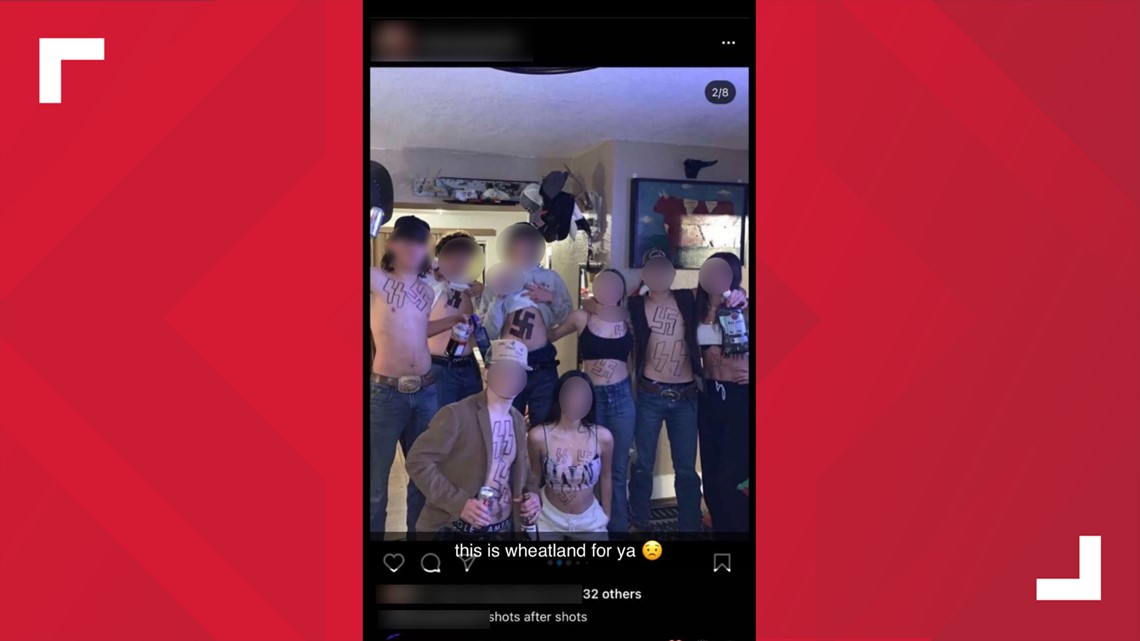 One parent spoke to ABC10, but asked to be identified only by his first name out of concern for his daughter. Jose, the parent who spoke to ABC10, said his daughter doesn't feel the school district has done enough about past instances of racism at school.
"She did mention that nothing is being done," Jose said. "She's tired of these same exact people getting away with things like this, so it kind of adds to the frustration."
Newman did not answer ABC10's questions about past incidents of racism or what the range of responses have been to the photo.
Read Newman's full statement here.
ABC10: Watch, Download, Read
Gov. Newsom commits $300 million to fight California retail theft.