POLLOCK PINES, Calif — Five kids were airlifted to hospitals after being hit by a van while crossing a road in Pollock Pines Wednesday.
The crash happened at Pony Express Trail near Willow Street around 10:40 a.m.
California Highway Patrol says five elementary-age students were walking in the crosswalk when a driver of an appliance van hit them. They all have major injuries.
In a message to families obtained by ABC10 from Pine Top Montessori, officials said a negligent driver hit some of their preschool students
"There were 5 injuries and we have 3 friends in the hospital. We love them, can't stop thinking about them and are praying for their recovery," officials said in the message, adding that the school will be closed for the rest of the week.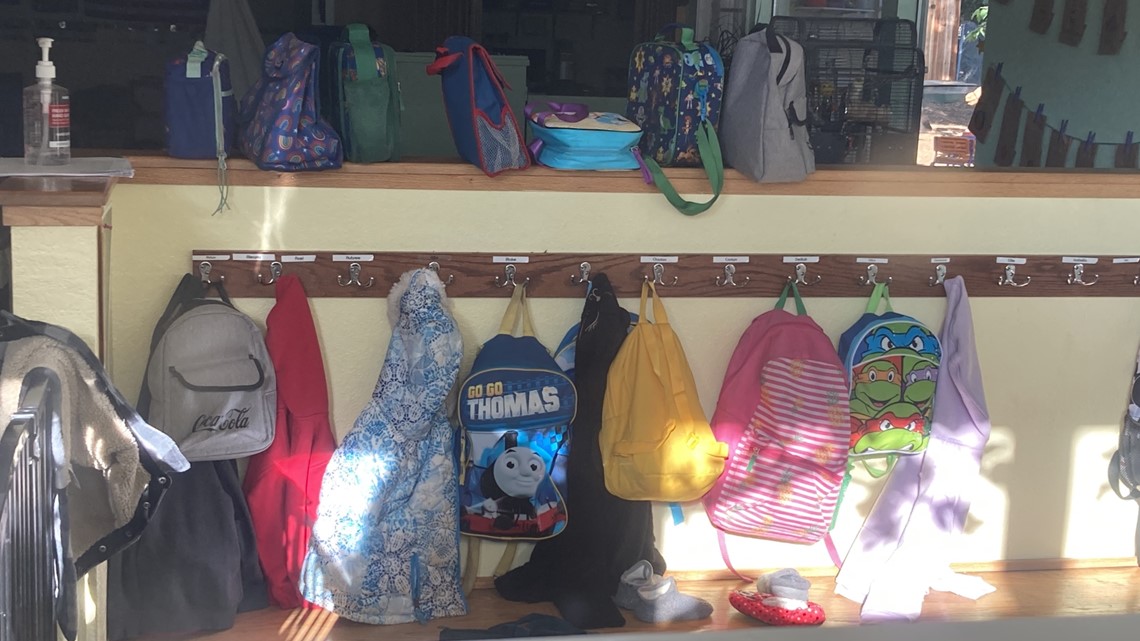 The reason for why the driver went through the crosswalk is still under investigation.
There are not many lights or speed bumps to slow people down and it's been an issue the community has been concerned about for years.
Eye witnesses like Dave Skaggs said they never saw the van brake.
"The guy didn't even push his brakes. He just plowed into whoever was in the cross walk," said Skaggs.
The crash happened directly in front of Burger Barn. Owner Denise Davidson saw it all and had to see it again on the security footage she gave to CHP.
"My whole almost 70 years on this earth, I've never seen anything like that," she said.
Davidson has a view of that crosswalk everyday from work, but what she saw Wednesday can't be forgotten.
"He just drove right into the children as they were crossing in the crosswalk," she said. "The guy, I have to say, he jumped out of the car right away, and he went over, standing there in the road next to a child that wasn't moving. And the man went to that child to check on and he didn't leave his car, he didn't put in park, and the car rolled backwards, back over I believe the leg of the child."
Multiple residents said speeding or difficulty crossing Pony Express Trail is nothing new. The community has long asked for speed bumps or lighted crosswalks to help make the road safer.
CHP says drugs and alcohol are not believed to be a factor in the crash, and the driver of the van stayed at the scene. CHP identified the driver as 21-year-old Jacob Glen Rose, of Placerville.
ABC10: Watch, Download, Read