ROSEVILLE, Calif. — There's more than meets the eye at the old-fashioned candy shop that recently opened on Vernon Street in downtown Roseville.
On the wall of 'Mikey & Madeline's Candy Shoppe' is a quote from Willy Wonka & the Chocolate Factory that reads "Surprises around every corner, but nothing dangerous."
However, you're going to need a password to get into the hidden restaurant and lounge behind a certain iron door.
"What I realized is people go out for an experience and I wanted to create the ultimate experience," said owner Michael McDermott.
McDermott, who also owns The Place in Roseville, has been a chef for about 30 years and moved to the area from Boston where he grew up in a big Italian family. The Place opened in Roseville in 2011 and now has another location in Placerville.
"After 13 years, I needed to grow, so now we get to do whatever we want. So that's what's amazing for me, that's what's amazing for the guests," McDermott said.
When McDermott stumbled upon the building in Roseville, he said it just screamed speakeasy. He said the building is more than 100 years old with real trapdoors and even a basement leading under the city street to the other side.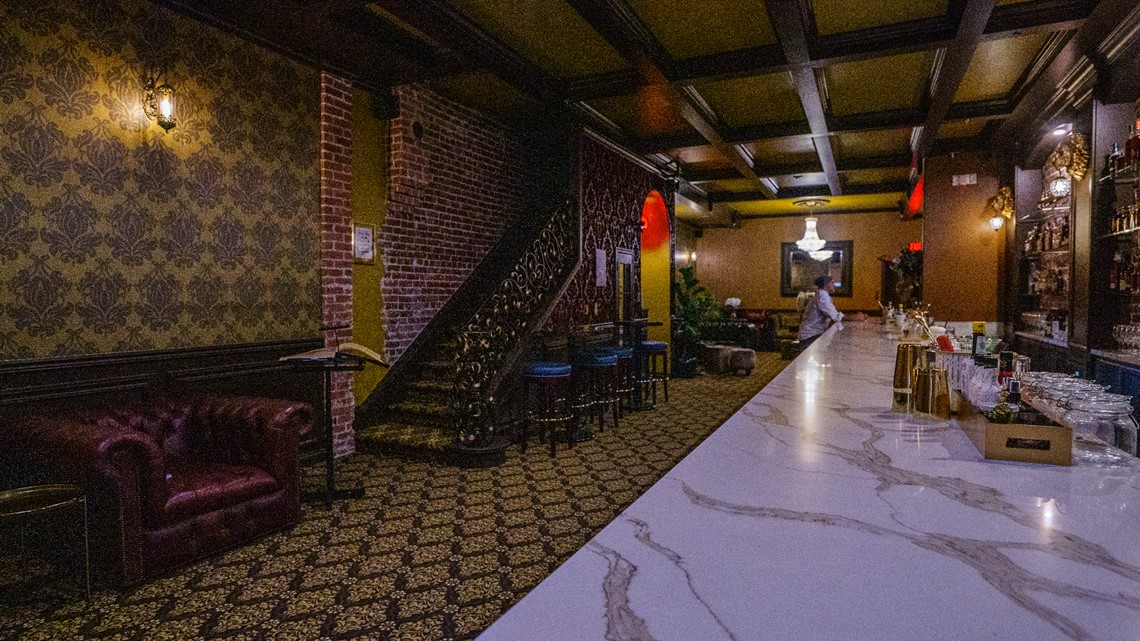 From the Chesterfield couches to the velvety wallpaper and sparkling chandeliers, McDermott said this six-year venture is stunning and reminds him of "Brewster's Millions."
"This place is a room I could die in," McDermott said, "It's dripping sexy in here."
While Daniello's dining reservations for a $125 six-course tasting menu are sold out through March, the downstairs lounge with drinks and small bites doesn't require reservations.
"Craft" can't capture the thought, time and collaboration that went into designing the drinks, which McDermott refers to as "works of art."
One of the drinks, Leather and Bootstraps, has leather-infused scotch and is served in an old ammunition box with smoke drifting up through the bullets.
"I don't like scotch, but that's the smoothest, best drink I've ever had," McDermott said.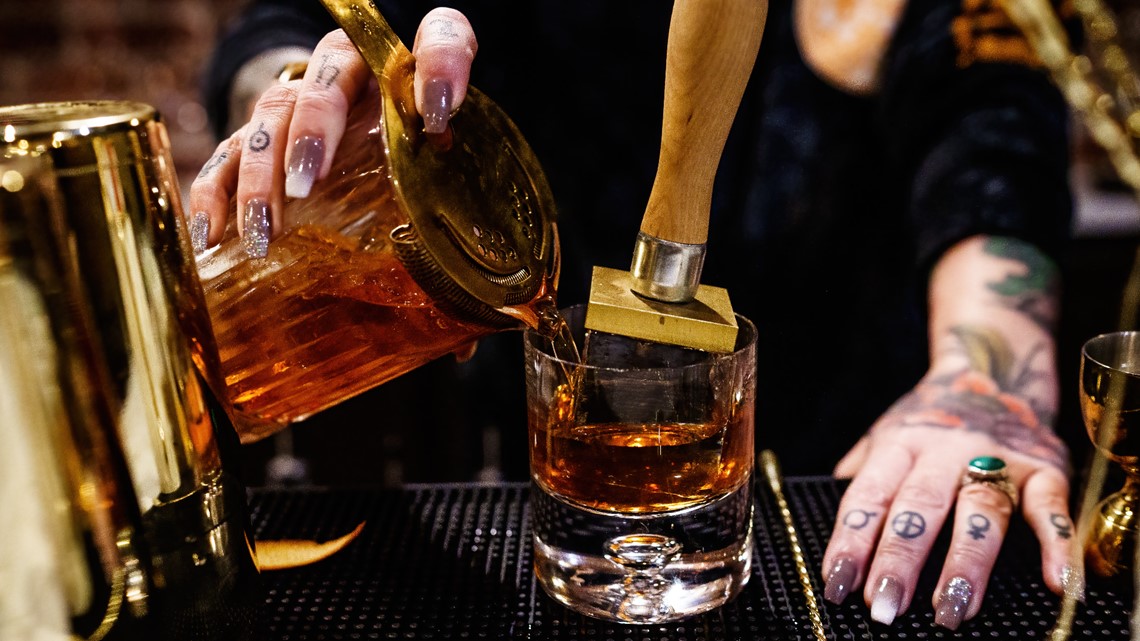 Daniello's is open Wednesday and Thursday from 4-11 p.m. and Friday to Saturday from 4 p.m. to midnight.
ABC10: Watch, Download, Read