ROSEVILLE, Calif. — Authorities are hoping the public can help them identify a person of interest in a suspected Peeping Tom incident at a Big Lots in Roseville.
The incident happened at the Big Lots store located in the 10000 block of Fairway Drive, just off Highway 65, on Saturday around 6 p.m.

Jessica Quiroga spoke exclusively to ABC10. She said she, her mother, and children stopped into the Big Lots on Saturday. That's when she went to the restroom, while her mother tended to her children. Quiroga said she went to the farthest stall, but when she sat to do her business, she noticed large shoes in the stall next to her.

"They were just too big to be women's shoes. Then I also noticed a jacket on the floor too that didn't look like a woman's jacket," she said. "So as I'm looking, I just notice a hand slowly lowered down with the camera facing out towards my stall. He slowly lowered down and propped the camera out on his shoe."

Quiroga said she immediately left the stall, feeling violated. She said she and her mother waited outside the women's restroom until the man came out about a minute later. When confronted, Quiroga said the man claimed to have made a mistake, and when Quiroga demanded to see if there were recordings on his phone, she said he tensed up.

"So I started saying security! This guy was recording me in the women's bathroom and I just try to get the attention of everybody around and as soon I started yelling he took off! He bolted out the door," she said.

A group of customers chased the man out of the store, and he ran away before police arrived.

Quiroga said while she was aware of her surroundings and not afraid to scream for help, she couldn't help but think of other people, like her mother and children, who could have been taken advantage of.

"No little girl or little boy is going to notice shoes that out of place. I want to speak out. I want people to be aware. if at the very least people are more aware, then I feel like I've done what I was supposed to do," she said.
If you recognize this person or if you have any more information about this incident, you are asked to call Roseville Police at 916-774-5015.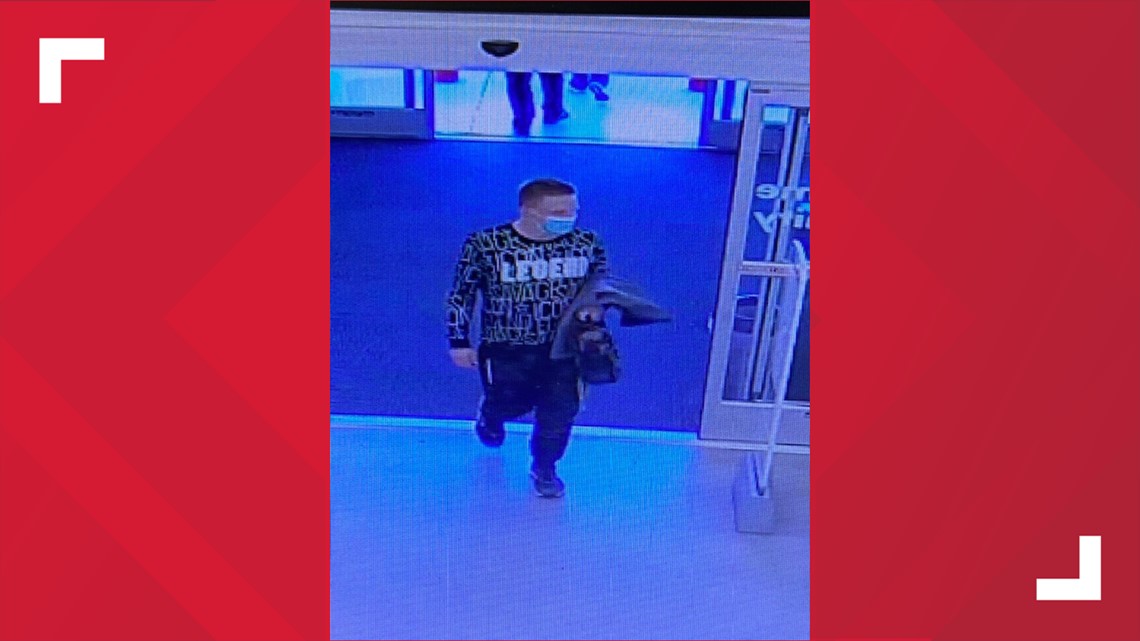 Read more from ABC10
ABC10: Watch, Download, Read