If you are viewing on the ABC10 app, tap here for multimedia.
The memorial service for Sacramento County Sheriff's Deputy Mark Stasyuk was held at the Bayside Church Adventure Campus in Roseville.
Stasyuk, 27, was a 4-and-a-half-year veteran at the sheriff's department. He was killed during a shootout while responding to a disturbance call at a Pep Boys automotive store in Rancho Cordova on Sept. 17.
A funeral procession took place immediately following the memorial. Led by motor officers from the Sacramento County Sheriff's Department and the Rancho Cordova Police Department, the procession began at the church and travel along Interstate 80 and State Highway 65, and ended at the East Memorial ground.
Several people have come forward to share their fond memories of Stasyuk.
READ NEXT: Slavic community holds service for fallen Deputy Mark Stasyuk
READ NEXT: School remembers Deputy Mark Stasyuk, who also served as school's patrol officer
"He was enjoying his job. He said this was the best he could have ever done; to become a deputy and serve others. He had no regrets going and becoming an officer," said Stasyuk's mentor and liaison for the Slavic community, Florin Ciuriuc.
"He's gonna be with us no matter what. I know that for sure," said Rene Sandoval, community liaison and program manager at Abraham Lincoln Elementary School, where Stasyuk served as a school patrol officer.
"Anne and I extend our deepest condolences to Deputy Stasyuk's family, loved ones and colleagues and ask all Californians to keep them in your thoughts during this difficult time," said Gov. Jerry Brown.
PHOTOS: Sacramento County Deputy Mark Stasyuk laid to rest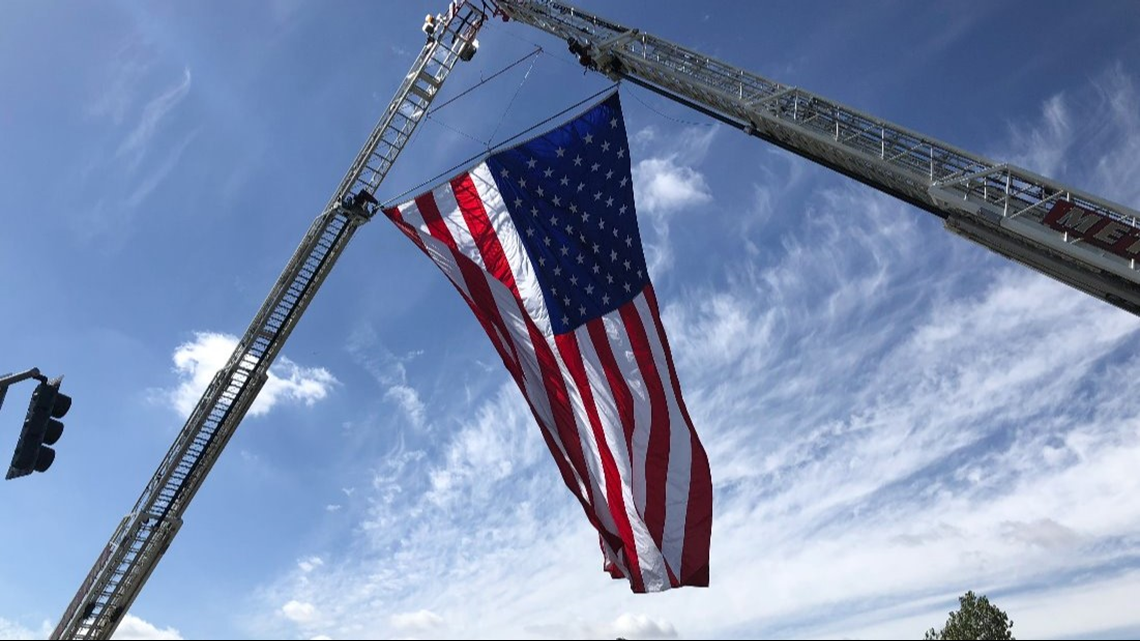 ABC10's Daniela Pardo live Tweeted from the memorial.