Click HERE for multimedia if you are viewing on the ABC10 mobile app.
2:30 p.m. Monday update:
The two people who died as a result of a road rage incident Sunday have been identified as 37-year-old Jose Rodriguez-Carrasco and 39-year-old Jason Dykes. Rodriguez-Carrasco was hit by the passing vehicle and killed while Dykes was killed during the road rage altercation.
12:15 p.m. update:
The northbound freeway lanes are now open, officials said.
11 a.m. update:
The incident left two people dead, CHP Officer Mike Zerfas told ABC10.
CHP was called to the scene at about 3:45 a.m. Sunday after reports of a crash. After the crash, two men got in a fight that left one of them dead, Zerfas said. Then the other man was struck and killed by a vehicle along the highway. The driver of that vehicle stopped and is cooperating with law enforcement, he said.
The northbound freeway lanes are expected to open at about 1 p.m. Sunday afternoon, according to CalTrans.
Officials: 2 people dead in road rage incident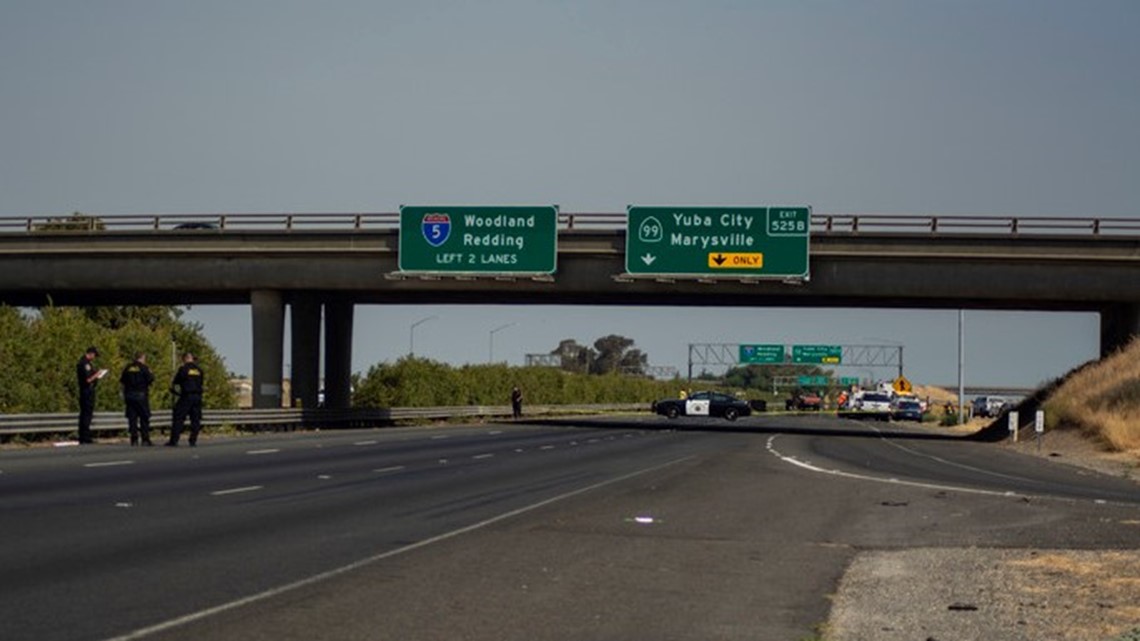 Original post:
Northbound I-5 is closed in Natomas at Arena Boulevard for police activity, according to CalTrans.
A CalTrans Facebook post says there was a fatal crash around 4 a.m. Sunday.
Here's a live traffic map from Waze: