Sacramento is making efforts to house a homeless population that the City considers one of the biggest issues they are facing.
The latest point-in-time counts for Sacramento indicated a total of 1,779 homeless people in 2017. In November, the Sacramento City Council took steps to declare a shelter crisis in the city to get state funds meant to address the issue.
Mayor Darrell Steinberg is now laying plans to add shelter beds in the City, by asking each City Council member to find a site or sites in their district that could be used to shelter 100 homeless people.
In a release by the Office of Civic Engagement, the Mayor said his "8 x 100 approach would be the fastest and fairest way to scale up the City's shelter capacity to meet the needs of the unsheltered population."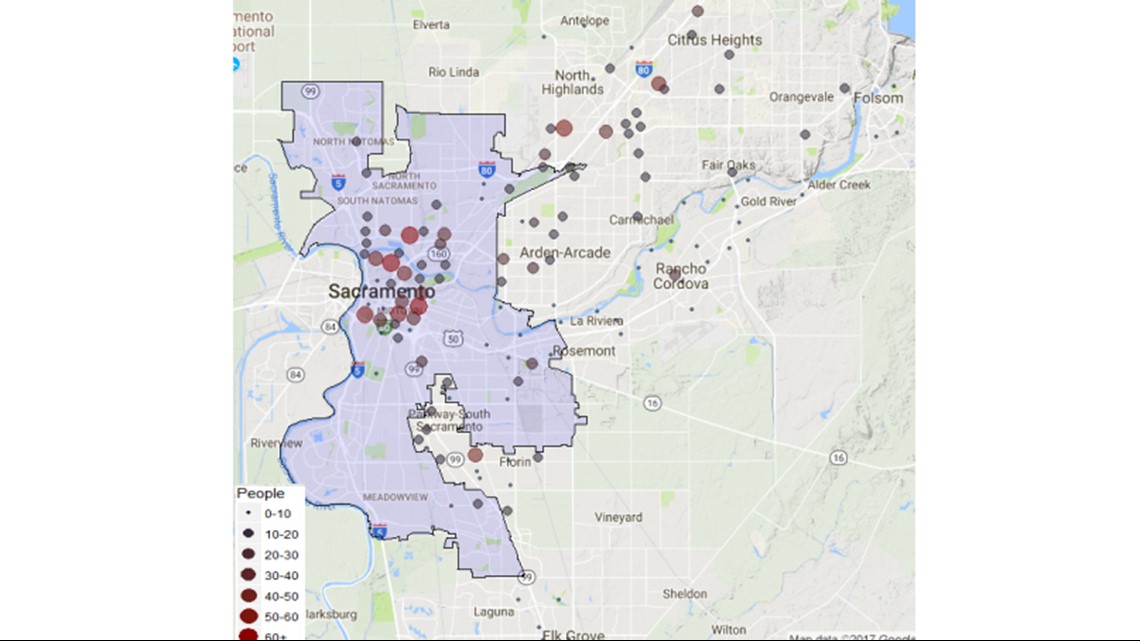 Mayor Steinberg has shown interest in the following two types of shelters for Sacramento.
Mayor Steinberg's goal is to set up three new shelters comparable in size to one on Railroad Drive. However, these would most likely be in the form of Sprung structures.
According to Sprung's website, those walls, referred to as "Performance Architectural Membranes," can withstand multiple climates from -60 degrees to 122 degrees. The material is even resistant to tearing and ripping and can even be air-conditioned and heated. The City of Sacramento recognizes that a large shelter may not be ideal for every district.
2. Scattered-site shelters
Recognizing that some districts may not be the best fit for a large model, the Mayor has also shown interest in scattered-site shelters to help house Sacramento's homeless population.
These structures are generally considered to be alternatives to larger housing developments the Sprung structures. This could be represented with 20 homes with five beds each, or any other combination.
As Council members know their districts best, they will choose which option works for their community.
How other cities are addressing homeless housing
1. Housing first Tiny Homes in Vacaville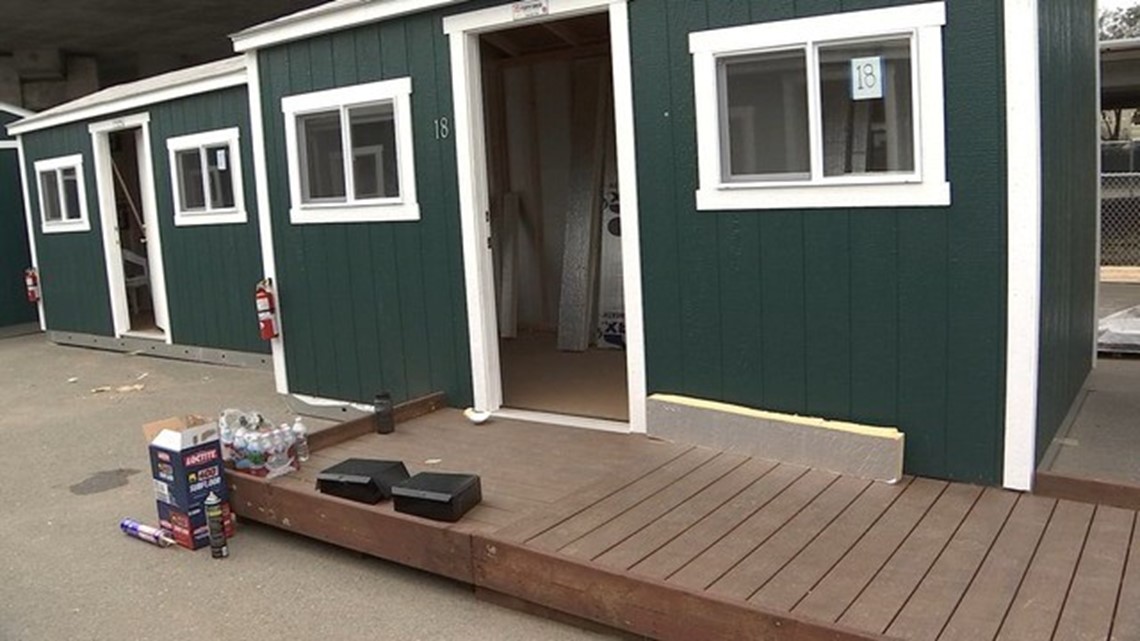 The tiny homes were based on an idea that Supervisor Skip Thompson saw in Marysville, Calif. Vacaville was then selected as the project's location due to the proximity to services for the homeless.
The project is a housing first, low barrier model, which means that the applicants do not have to be sober or receiving treatment before entering the program. Thompson's rationale for the move was based on getting people "out of the elements" and allowing people to think about what they need to do to get sober.
Though the Vacaville model does not require participation in programs upon entry, it is required once they participate. This is coupled with evaluations on rules and program goals and even an interview with a selection committee.
Ultimately, the County's goal is to make people productive citizens by getting them sober and having their mental health issues addressed.
2. Gospel Rescue Mission's building renovation and progressive housing in Stockton
Gospel Rescue Mission CEO Wayne Richardson said his organization is fulfilling the "progressive housing" model. This focuses on the gap between homeless shelters and getting into a permanent housing.
Skills like job training, General Education Degrees, moral and ethical standards, and even basic literacy are components at the site. It allows people to relearn the life skills they need to prevent homelessness from re-occurring.
In September Richardson told ABC10 that the Mission would be looking toward a $1.5 million renovation of three buildings in Stockton that could house up to 140 homeless people. If the project gets approved, those funds would come from SB 850 funds that San Joaquin County and Stockton have access to from declaring a shelter crisis.
3. Beard Brook Park in Modesto
---
Over time the park developed a sense of community among its residents, who decided to set up a leadership council. As of November 27, 2018, there were more than 400 homeless persons sleeping at the park, according to the City of Modesto
Despite the success of the park, City officials have reminded the community that Beard Brook Park is a temporary solution and that officials meet regularly to look for a path forward. While not ideal, it has brought some benefits such as cleaner parks and a better connection to services with county officials.
In contrast, there have also been issue with donations of unwanted items left at the park. Old food, broken furniture, and excess garbage at the park are a direct result of those donations. It reached a point where officials publicly discouraged donations, but, the City continues to support organized groups like the Gospel Mission and Salvation Army that head to the park to offer food, showers, and services.