PLACERVILLE, Calif. — A California man who spent nearly 15 years in prison after being wrongly convicted in the killing of his housemate has been exonerated after prosecutors found new DNA evidence that led to a new suspect.
Ricky Davis was convicted in 2005 of second-degree murder in the 1985 stabbing death of 54-year-old Foothills Times newspaper columnist Jane Hylton. New DNA evidence of an unknown male was found in 2018 on Hylton's nightgown and under her fingernails.
Davis has spent the last 15 years behind bars for the crime. A judge on Thursday tossed out Davis' murder conviction. There were many hugs and smiles when he reconnected with his family later Thursday afternoon.
When asked how he felt, Davis said he felt vindicated and was going to get pizza.
"It feels so good to be out," Davis said.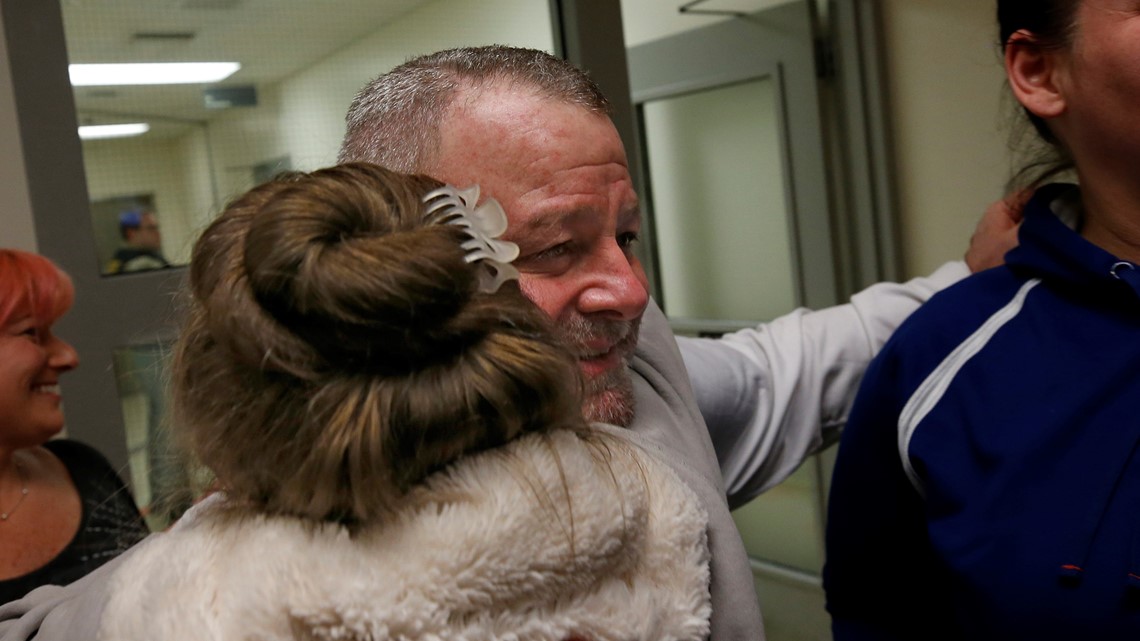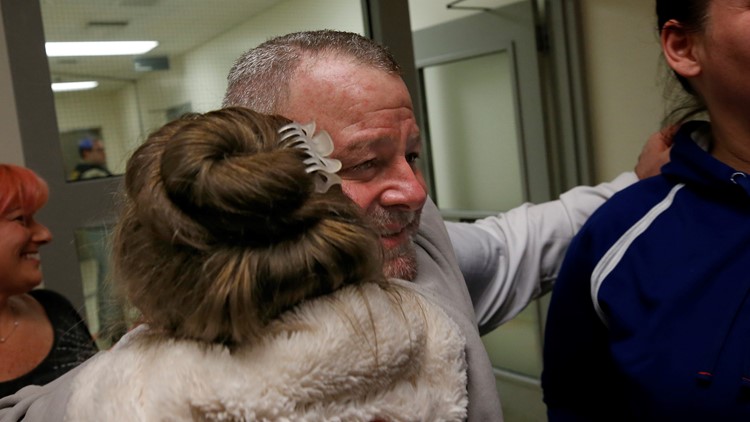 Davis' second-degree murder conviction, ultimately wrongful, carried a sentence of 15-years-to-life, so he effectively served the minimum punishment for a crime he did not commit.
Compensation for a wrongful conviction would be $140 per day, for each day Davis spent behind bars serving this sentence, "which is $51,000 a year," said Melissa O'Connell with the Northern California Innocence Project. "Hardly makes up for the loss of his freedom and liberty for 15 years, but it's at least something that will give him a fair shake on re-entry."
The Northern California Innocence Project called Davis' exoneration historic; it's the first time in California and only the second time nationwide, speakers said at a news conference Thursday, where genetic genealogy lead simultaneously to freeing someone wrongfully convicted of a crime and arresting a new suspect in that same case.
Investigators used recently developed DNA techniques to free Davis and then identify and arrest a new suspect. They used extended DNA links generated through publicly available genealogical websites to build a family tree that led to the arrest of a new suspect, who is in the custody of Placer County Sheriff's Office as of Thursday.
PHOTOS: Ricky Davis released after nearly 15 years in prison
So who is this new suspect? That answer is complicated, said El Dorado County Chief Assistant Deputy District Attorney Joe Alexander
"Because we was a juvenile at the time of the crime and because we have not yet filed anything against him, we are not at liberty to release his name," Alexander said.
"However," Alexander added, "a witness at trial in 2005 - the daughter of the victim - described being with three different juveniles on the night of the murder. One of them she identified as Michael Green."
ABC10 reviewed Placer County booking records and found a 51-year-old man named Michael Green was arrested in Roseville this week and is in custody at Placer County's Auburn jail, on a warrant from El Dorado county. He is facing a charge for murder.
ABC10 requested a jailhouse interview with Green on Thursday. The Placer County Sheriff's Office says Green turned down the invitation.
The new suspect is being held in El Dorado County jail.
FOR NEWS IN YOUR COMMUNITY, DOWNLOAD THE ABC10 APP: