SACRAMENTO, Calif. — Dimple Records is closing the doors on all seven of its locations later in 2019.
Andrew Radakovitz is son of co-founders John and Dilyn Radakovitz, who opened Dimple Records in 1974. He reached out to ABC10 to share the news Tuesday evening.
"My mom and dad have been doing this for years. Decades," he said. "It's basically a retirement sale. They're both in their mid-70s."
The Greater Sacramento Area chain of independent record stores sells music, movies, collectibles and more. Radakovitz said business has been negatively impacted in recent years by a number of factors, including "some difficulties in regulations, minimum wage."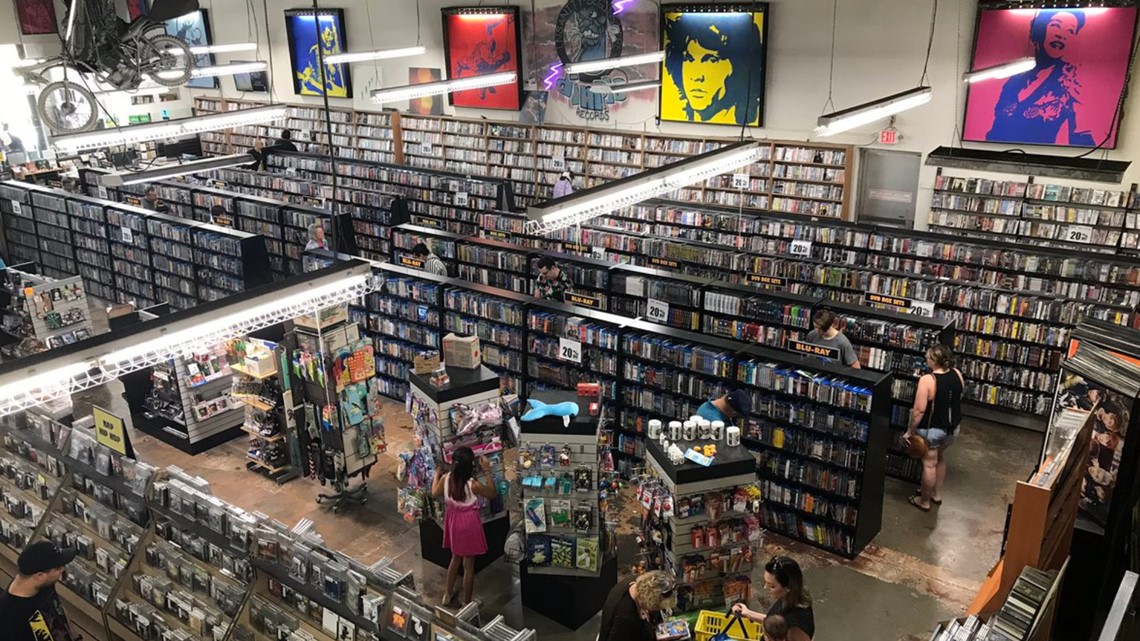 The liquidation sale starts Wednesday and will last through the summer. While the couple is open to finding the right person to give Dimple Records a second life, Radakovitz said there's currently no successor in place after a potential buyer fell through.
Going through old photos in the wake of the news, Radakovitz said his family has had a lot of fun over the years.
"People that have given us decades of their lives, employees that have been with us forever, not to mention customers," he said. "It impacts you when you see that."
More than anything, he said, his parents have simply arrived at an age where they want to retire.
"It's a part of life and we've got lots of memories," Radakovitz said.
"My husband has been doing it for 45 years. He's ready to retire!" Dilyn Radakovitz told ABC10 Wednesday.
Much to the shock of locals, the family announced this week that they will close all of the Dimple Records stores once they've cleared their inventory. Dilyn said that won't be soon though - they've got three warehouses of merchandise to go through!