SACRAMENTO, Calif. — For the first time in California Highway Patrol's [CHP] 91-year history, a Black woman is leading the agency.
California Gov. Gavin Newsom announced in Oct. that current Commissioner Warren Stanley, the first Black man to hold the post, would retire on Monday, Nov. 16, after nearly 40 years with CHP. Deputy Commissioner at the time, Amanda L. Ray was tapped to take his place, becoming the first woman and second Black person to hold that title.
On Nov. 17, Ray was officially given the oath of office to assume her new position in CHP.
"I would not be where I am today without the foresight of those in 1974 who decided to give women the opportunity to become CHP officers, paving the way for many women to assume leadership roles in the Department," Ray said in a statement. "I look forward to further guiding the Department and its 11,000 women and men in engaging with the communities we serve to ensure California remains a safe place to live, work, and visit."
Ray, 54, of Sacramento, has served with highway patrol for 30 years and has held several positions, starting from a cadet and working her way to her current position.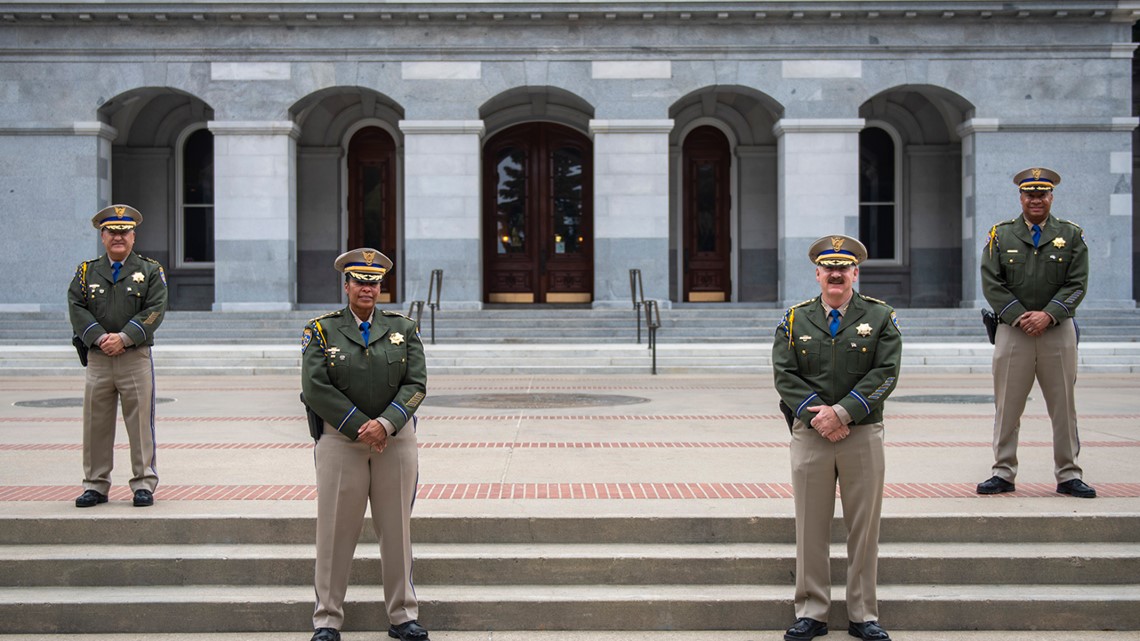 Ray has appointed two members to her Executive Management team. They are Jim Epperson as Deputy Commissioner, her second-in-command responsible for the day-to-day operations of the Department, and Ryan Okashima as Assistant Commissioner, Staff, who will oversee the administrative functions of the Department. Rich Stewart was previously promoted in August 2020 to the position of Assistant Commissioner, Field, responsible for all patrol and air operations throughout the state.
"I'm very proud of my career, but what I'm most proud of is the current and past CHP employees who I have had the privilege and honor to work with," Commissioner Stanley said in a statement. "All of you are the primary reason I believe the CHP is one of the finest law enforcement agencies in the world. I also want to thank Governor Newsom for his support of me, the 11,000 women and men of the CHP and for selecting Deputy Commissioner Amanda Ray as the next CHP Commissioner."