A helping hand isn't too far away for the community members around Oak Park when the Fix-It Café comes to town.
The Oak Park Fix-It Café is more of a Do-It-Yourself repair station in the neighborhood than a sit-down café. It's a place where people in and around the neighborhood can find help and services, free of charge.
Community members like Nikolas Wright, a former bike mechanic who volunteers at the Fix-It Cafe, are taking the opportunity to help others with the "kind of odds and ends that folks might not have the money or the resources or the know-how to really do on their own."
Bike maintenance, garment mending, sewing lessons, small appliance repairs, and even knife sharpening can be found at the café, and, even though there's a lot of ways to fix materials on your own, the Fix-It Café has no shortage of helping hands.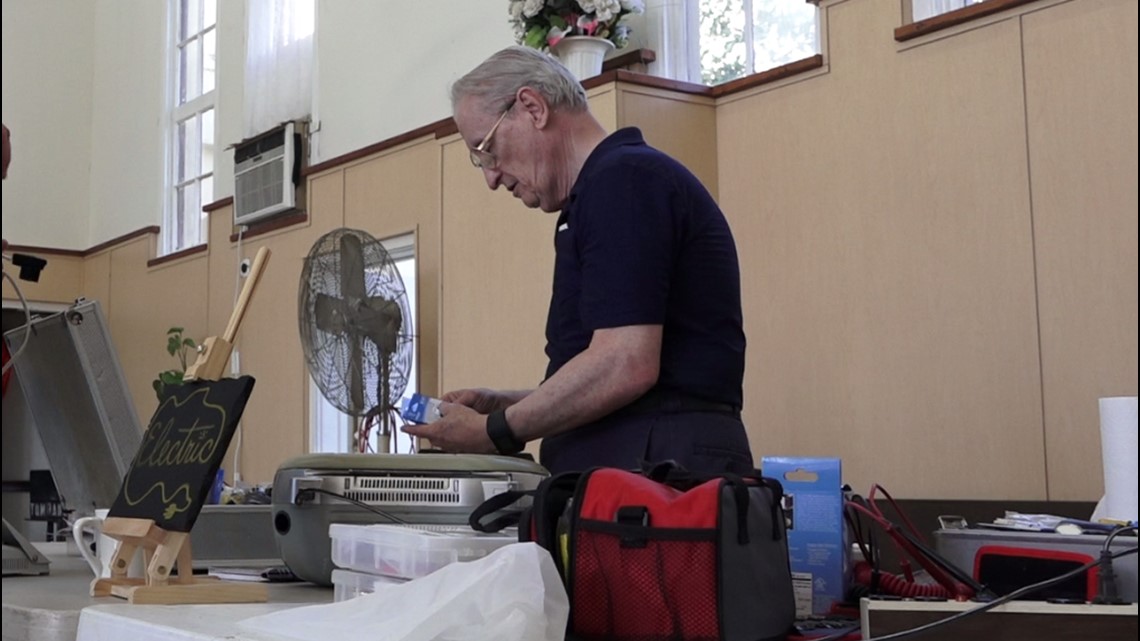 "Some people who live in this neighborhood and the community don't have a lot of money to take their bike to a bike shop or take their toaster to an electronic repair shop, things like that," Wright said.
"We're trying to serve the community in a way that maybe they couldn't help themselves…"
A community effort
The Fix-It Café has a humble set-up. A bike mechanic like Wright finds himself set-up outside of the Church at Broadway and 36th Street. The volunteers don't have a lot of materials at the location, but many of the resources are brought in by the people who come in or through donations.
Every month the event gets set up and community members come together to help others and offer food, advice, and useful services. According to Wright, even if someone at the event can't help you with a problem, they're more than happy to direct you to someone who can.
For volunteers like Wright, the event gives him personal satisfaction by allowing him to work on bikes instead of a computer.
"It's a win-win," Wright added. "The folks in the community get free bike repair, and - I'm not the best mechanic out there, but I can take care of 90 percent of the problems people have when they bring their bike to the Fix-It Café."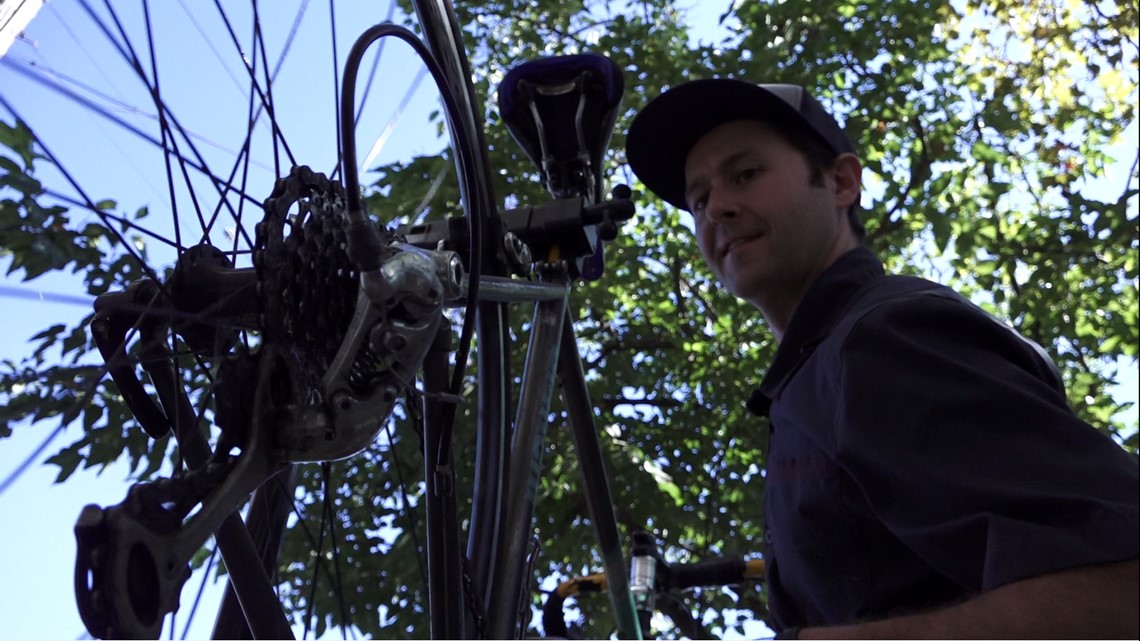 The Fix-It Café is held every third Saturday of each month at Oak Park United Methodist Church, located at 3600 Broadway.