From Folsom Prison to Sacramento's homeless advocate
How a man experiencing homelessness turned his life around
We've all heard about them: Tiny homes.
While they might seem like the novel way to deal with rising housing costs and homelessness, in Sacramento it's nothing new.
Just ask David Husid, Vice President of Community Development at Sacramento Cottage Housing, which since 1997 has operated Quinn Cottages -- a tiny home community for the homeless.
Husid knows a lot about the cottages and its services, but not just because he works there. He used to live there, too.
Growing Up With Steinberg
Husid grew up in Millbrae, California.
"I like to say that I had probably a 'Leave it to Beaver' upbringing," Husid said. "I had great parents that adopted me...no one was drinking or doing drugs."
He even went to private school around the same time as Darrell Steinberg. But while the future Sacramento Mayor became well, the Sacramento Mayor, Husid ended up in Folsom Prison.
Not long after high school, Husid started struggling with alcoholism, which ultimately caused him to lose his job, his home and his marriage.
"I remember coming home and I had a couple of garbage bags, and I thought oh my God what do I do now?" Husid recalled.
It didn't get better. He started hooking up with the wrong crowd and eventually was arrested for a check forging scheme.
Husid spent four years at Folsom Prison, and after a second charge was sentenced again to a rehabilitation center. Only then, did he start to turn his life around.
"Instead of sitting there learning how to commit other crimes," Husid explained about the program, "You do men's groups, you do AA, you learn what caused you to go sideways."
Upon release from the rehabilitation center, Husid was scared that once again he would find himself homeless.
But then he learned about Quinn Cottages, which not only offers affordable housing but programs to help homeless get back on their feet.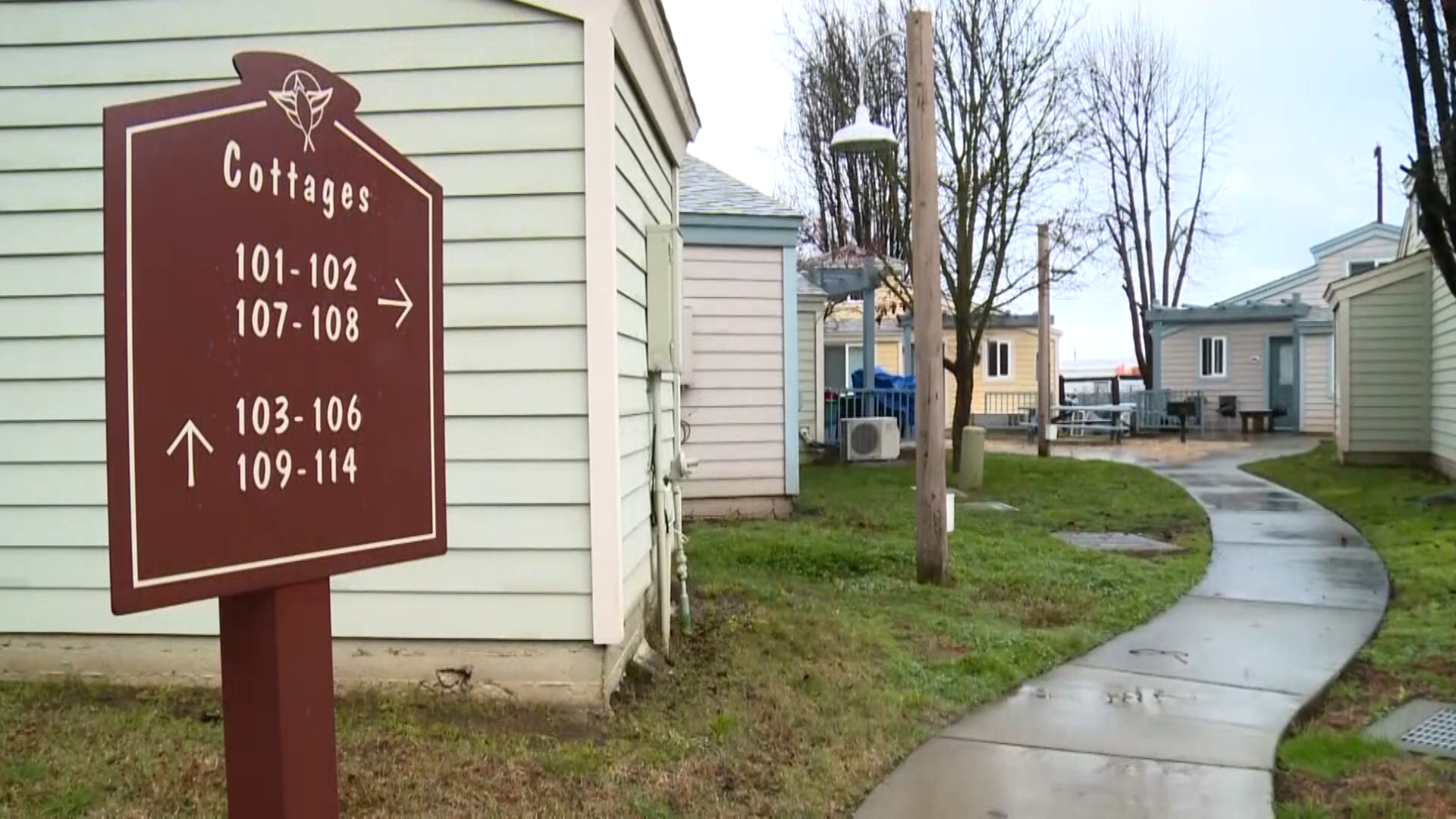 Husid vividly remembers his first visit.
"I remember sitting there, the lady's name was Peggy, I remembered she was sitting here and she said, 'Well, where do you see yourself in five years?'" he said. "Well, I said, 'I want your job.'"
Five years almost to the day later, Husid got it.
It's now been 15 years since Husid called Quinn Cottages home.
"After leaving here, graduating here, I bought a home, I worked my way up from working the graveyard shift, taking the bus, to buying a tiny little car, to building a life that I have today," Husid said. "And it's because I was here."
Husid is now one of the city's leading advocates for homeless in Sacramento, serving on the board for the Sacramento Regional Coalition to End Homelessness, and as a mentor to others like him.
"In this field, when you're working with someone that is struggling with drugs and alcohol, struggling with food stamps, taking the bus, all the things I had to do," Husid said, "When you can look them straight in the eye when they tell you, 'You don't know what it's like taking the bus or going to prison,' and I can say, 'It's time for me to self-disclose.'"
That, he said, is effective.
Tuesday Owen, a recovering drug addict who lives at Quinn Cottages, agrees.
"He understands," Owen said. "There's no judgment."
And remember Husid's old pal, Darrell? The Sacramento Mayor now turns to him for advice.
"He is a reality check for me," Mayor Steinberg said. "I can talk to David and say, 'is this approach the right approach? Is this what we ought to be doing?'"
Husid and Steinberg work together to solve Sacramento's homeless crisis.
"If you would have told me while I was there, 'Hey, you're going to get out and you're going to be sitting at the Mayor's office with your feet up talking about a class reunion and telling him you look a little stressed what's going on?'" Husid said. "I would have said, 'you're crazy.'"
"But then," he added, "I would have said you're crazy when I was in high school if you said I'd end up in prison. So you can never say never."