SACRAMENTO, Calif — A fight over a porta-potty is making its way to federal court after a group of people experiencing homelessness filed a temporary restraining order Tuesday to prevent the city from removing a privately funded portable toilet on public property.
The lawsuit seeks class-action status for the some 30 people living at the site along North B street and 7th street. That's where Caroline Kennedy has lived in a tent for the past year with her dogs.
Kennedy said she's careful picking up after her pets. When it comes to relieving herself, it was rarely easy. The closest public restroom to the encampment is about a mile away.
When nature called, she said she used what she had.
"I have a dog dish — a plastic one," Kennedy explained.
Now, Kennedy is part of the lawsuit fighting for a piece of dignity in the form of continued access of a portable toilet.
Nina Blessed, a homeless mother who lives at the encampment with her children, is also joining the lawsuit in efforts to keep the porta-potties close by.
"We didn't want to keep it messy," Blessed said. "We didn't want defecation, or urination, but we didn't have the elements to properly do it, like, we gotta go as human beings."
Blessed said it isn't her wish or plan to be living on the streets. She said she longs for resources to help her out long-term, but while her current reality is this encampment, she greatly appreciates the band-aid fix with the portable toilet.
Civil Rights attorney Mark Merin is representing the group pro-bono. Merin said someone with a big heart donated a stall to the encampment in mid-January.
"Nine days later, boom — the cops yanked it," Merin said.
A petition circulated around the encampment, and two temporary toilets were brought back on Monday. Merin also filed an injunction to prevent the city from removing them again.
"It's against human dignity. It'ss against the basic necessities of life to deprive them of an opportunity to use a bathroom," he said.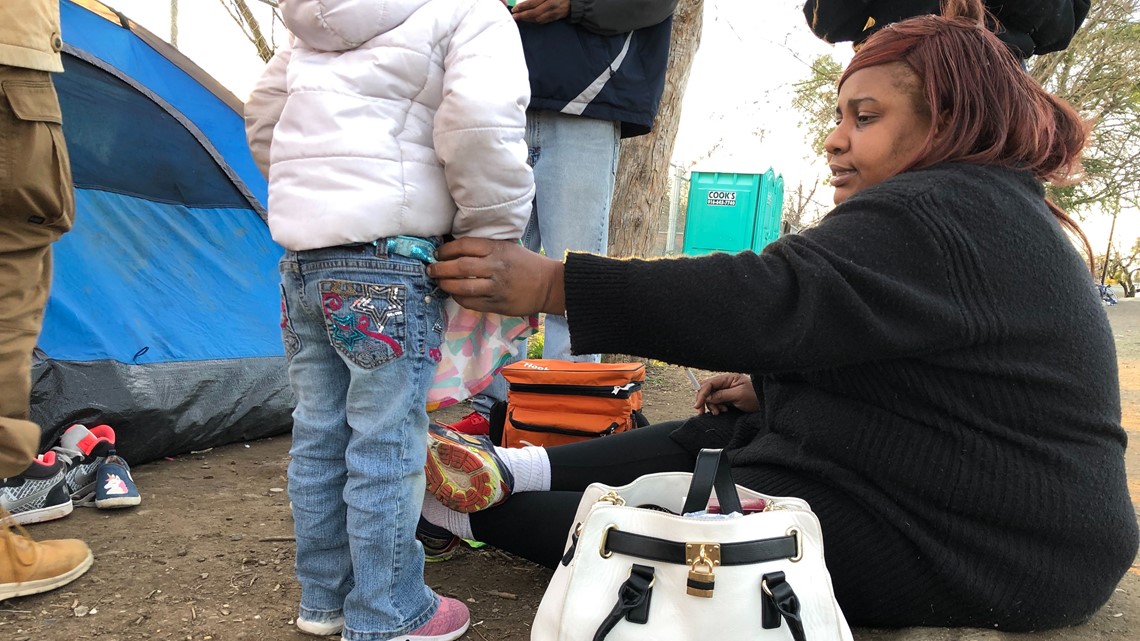 As the city faces a homeless crisis and concerns about polluted waterways, Merin said the city must cut red-tape and allow private citizens to step in to help.
"How could you possibly defend depriving people to use a bathroom, when at the same time, we're complaining about E-Coli polluting our rivers and streams," Merin argued. "This is a way to stop it."
ABC10 reached out to the Sacramento city attorney and the Sacramento Police Department. Officials at both agencies said it could not comment on pending litigation.
Police officials added portable toilets need permits on public property. By court order the city is required to respond to this complaint by Wednesday.
FOR NEWS IN YOUR COMMUNITY, DOWNLOAD THE ABC10 APP: